21 matching results for "beaches":

worlds most complete beach guide
153 views
Submitted May 22, 2013
St John, USVI is an island in the United States Virgin Islands, home to beautiful
beaches
and exciting adventures. The ideal location for tropical Travel and Vacations.
76 views
Submitted Mar 12, 2010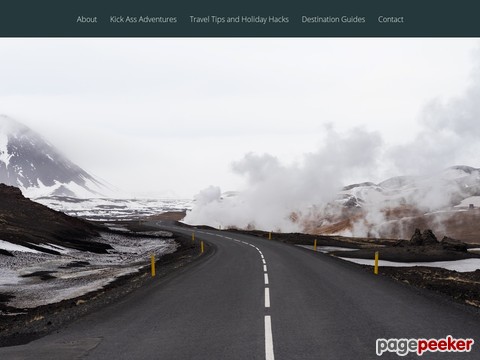 Ive been travelling the world for more than 3 years. My journey through 5 continents (and more than 50 countries) up to now has filled my life with new perspectives and amazing experiences.
66 views
Submitted Mar 12, 2015
We are Michael & Melissa Harlow and we have explored the world filming, photographing, diving, hiking and much more in search of adventure.
53 views
Submitted Sep 29, 2013
Hi there! I'm Christina Gmyr: travel addict with a passion for great food and living adventurously. I recognize that this life is so brief, and I aim to make the most of it.
32 views
Submitted Dec 3, 2012
So who are we? We are an American and Australian husband and wife who met over 10 years ago in a dingy hostel in Bruges, Belgium, while each traveling alone. We were both fresh out of college and both happened to be heading to Amsterdam within 2 days. So we decided to meet up again there. Little did we know that 6 years later we would end up living there together, married to each other!
27 views
Submitted Feb 19, 2013
The Best of Bali lists only links to web sites providing interesting, important and up-to-date information on the island of Bali in Indonesia.
26 views
Submitted Dec 16, 2012
The Pollo Pass is an exclusive bracelet that entitles you to VIP discounts at restaurants, bars, attractions and other Costa Rica activities and services. Just purchase the pass, wear it while you're traveling, flash it where it's accepted, and start saving!
21 views
Submitted Oct 14, 2013
Blue Bahia is located on the beach in sleepy Sandy Bay on the Island of Roatan, Honduras. We are a small, eco-friendly boutique resort offering hands-on service that will make for a memorable vacation, scuba-diving destination, or wedding.
20 views
Submitted Dec 14, 2012
food and travel blog - since 2005
19 views
Submitted Aug 25, 2015
We are a French Canadian (him) and British (her) couple living, working and road-tripping our way around the world.
19 views
Submitted Jan 7, 2014
we are adventurers, travelers, dreamers. We are the Storytelling Travellers! Discover the world with our stories about unique and vivid places, cultures, beauties and beyond.
18 views
Submitted May 30, 2015
Welcome to Santa Teresa and Malpais, known to have some of the world's most beautiful
beaches
. Be prepared for rugged jungle beauty that extends from the mountains down into white sand
beaches
of crystal water. Voted by Forbes magazine to be some of the most spectacular in the world, these
beaches
are known throughout Costa Rica as the best of the best
18 views
Submitted Nov 14, 2012
From the delicious delicacies on the backstreets to the sensational sights at home and abroad, Jennifer Campbell will take you on a journey that will leave you wanting to call your travel agent. So grab your passport and get ready for the new edition of the mouth-watering, mind-boggling blog that's sure to create a buzz: Jennifer's Journeys!
14 views
Submitted Nov 3, 2016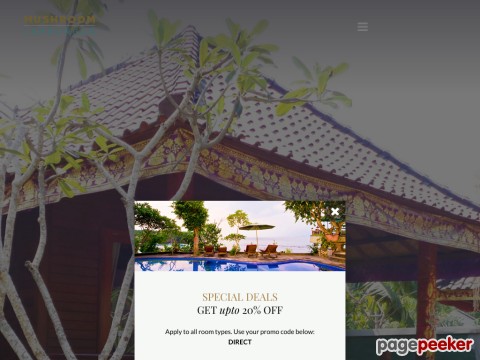 Mushroom Beach Bungalow
13 views
Submitted Dec 16, 2012
Tanya off the beaten path
12 views
Submitted Feb 9, 2017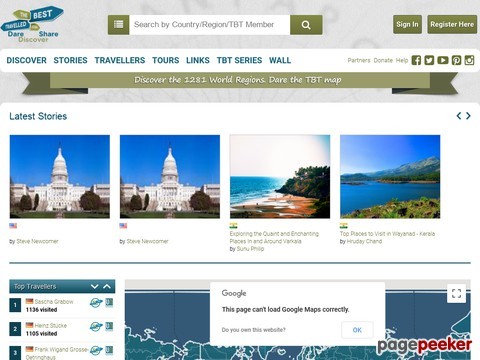 The Best Travelled is a community of people interested in travel, who dare to explore the 1281 regions of the world, to discover their gems and to share their experiences with fellow Travellers.
12 views
Submitted Sep 12, 2016
Mr And Mrs W, blogging our way around the world.
12 views
Submitted Jul 2, 2016
Welcome to Wonderful Bali, a Bali site with great photo albums, Bali maps and insider articles on the island of Bali.
12 views
Submitted Dec 16, 2012
LiveTravelTeach began to chronicle my tale of living and traveling abroad. It is growing into a photography, teaching & traveling forum for tips and tales of the good and the bad that goes along with these adventures.
11 views
Submitted Nov 2, 2016