2 matching results for "palace on wheels":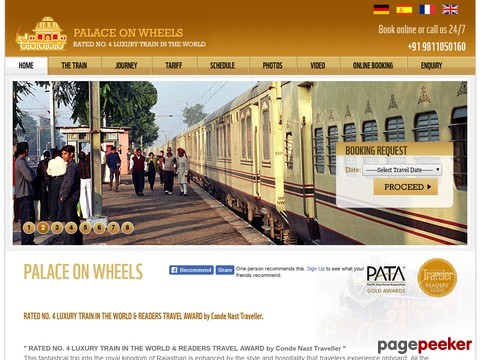 Enjoy a royal experience aboard the 4th best luxury train of the world; the train is dedicated to promote tourism in Rajasthan with its signature journey.
177 views
Submitted Feb 15, 2013
Train Chartering, now in its 13th year, has provided private train charters and carriage hires to an extraordinary range of clients. Train Chartering operates mainly in the UK, Europe and North America - though we can arrange travel almost anywhere in the world.
170 views
Submitted Aug 29, 2013