33 matching results for "restaurants":
Vivi moved to Buenos Aires, searching. My Beautiful Air is the documentation of what she discovered.
223 views
Submitted Feb 2, 2013
TravelingPanties is an online magazine featuring luxury travel advice from an expert. Katie is also a freelance travel writer for outlets like Forbes, Fodors, Startle and Cheapo Air.
205 views
Submitted Nov 28, 2012
St John, USVI is an island in the United States Virgin Islands, home to beautiful beaches and exciting adventures. The ideal location for tropical Travel and Vacations.
179 views
Submitted Mar 12, 2010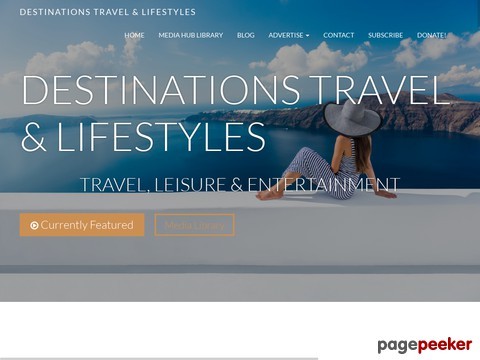 articles about beautiful destinations
168 views
Submitted Apr 8, 2013 Haute Compass is a unique travel guide with personalized insider tips and exclusive information. Our recommendations offers inspiration for the discerning traveller We have selected the best hotels,
restaurants
, bars, cafés & shops in London, Berlin, Milan, Copenhagen, Stockholm, Hong Kong, Dubai & the French Riviera.
158 views
Submitted Feb 16, 2013
A Columbia River Gorge hotel in Washington State near Hood River and Portland, Oregon offering accommodations, golf, a spa, recreation, wedding locations and conference and meeting facilities.
146 views
Submitted Feb 16, 2011
accurate travel news and advice from Bob Payne
142 views
Submitted Feb 10, 2013
Comebackpackers Hostel in Berlin Kreuzberg was created and is run by two friends who have travelled the world for many years. It is a hostel built by travelers for travelers. The Comebackpackers is not a Hotel-Hostel, its one of the few Hostel-Hostels in Berlin. We found a nice gap in Berlin and we changed into a place wich is now home for people away from home. The people come as guests and leave as friends.
138 views
Submitted Dec 15, 2012
Stuart Foster regularly travels and this is his blog
119 views
Submitted Jun 12, 2014
The purpose of this site is to just present, humbly, an edited view of the world. At least mine. Sounds pretentious, but its not intended to be. Traveling is what I love to do and whenever my friends are heading somewhere, they ask Im going here, what should I do? Where should I stay? Where should I eat? After sending hundreds of cut-and-paste emails of suggestions, I just decided to create this site.
97 views
Submitted May 27, 2015
Blue Bahia is located on the beach in sleepy Sandy Bay on the Island of Roatan, Honduras. We are a small, eco-friendly boutique resort offering hands-on service that will make for a memorable vacation, scuba-diving destination, or wedding.
89 views
Submitted Dec 14, 2012
life and travel in Argentina by people who live there
80 views
Submitted Jul 28, 2013
Welcome to Wonderful Bali, a Bali site with great photo albums, Bali maps and insider articles on the island of Bali.
80 views
Submitted Dec 16, 2012
We are a Sandy and Vyjay, a travel blogger couple . Travelling has been our passion and we love exploring world cultures, seas, mountains, nature, food, art, history and urban places.
78 views
Submitted May 1, 2016
food, drink and travel blog
76 views
Submitted Mar 6, 2013
Since 2005, I have traveled my way around the world with the fantastic guy who has been sharing my life for 10 years now (that would be Eric). In early 2009, we had the fabulous opportunity to live in Paris for five months. This enchanting experience made me feel a strong urge to work as a freelance again, and recover the freedom to travel whenever I want and wherever I can. Loving writing (as I was doing it on a daily basis for my work and for a couple of personal projects I had underway), it seemed clear to me that the time had come to revive Food Nouveau as a blog in which I would chronicle my many travels, discoveries and cooking experiences.
75 views
Submitted Dec 12, 2012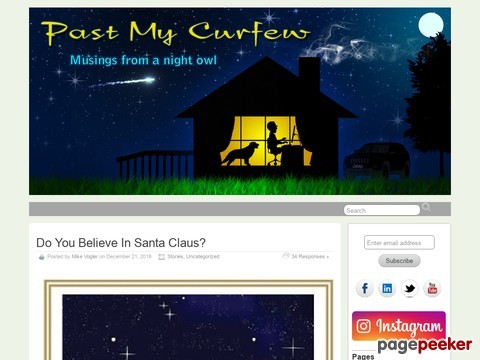 Welcome to Past My Curfew, Phoenix and I thank you for stopping by. Im Mike and while most of you are tucked away in your beds getting a restful nights sleep Im at my keyboard writing about places Id like to visit, food Id like to eat, and reflecting on the crazy things that happen in my life.
74 views
Submitted Dec 6, 2014
Michael Woestehoff is the founder of The Washington Lobbyist, a website that began as a literal homage to hotel lobbies and their respective interior design. Today, the website now features video content from all over the United States based on the hospitality and travel industry and relate-able charity and social events
72 views
Submitted Dec 24, 2014
excellent resource for visitors to dusseldorf
71 views
Submitted Dec 15, 2012
Online travel guide for hotels,
restaurants
, attractions, and entertainment in Nairobi. Includes news, events, weather, photos, and travel help.
69 views
Submitted Jun 18, 2010