28 matching results for "travel photography":
I am a passionate individual that lives to
travel
, and can proudly say I have traveled to 50 countries at 31 years of age. Currently, self employed as a professional photographer / cinematographer and corporate marketer, I run a successful company in South Africa called Kzara Visual Concepts.
131 views
Submitted Jul 26, 2016
Carol left a career in public relations and became a girl gone
travel
with a goal to inspire and share her discoveries where ever her travels may take her.
110 views
Submitted Sep 25, 2013
My name is Seth Heeter and I have been traveling, working and blogging since graduating college in May of 2010.
108 views
Submitted Dec 7, 2014
Travel
: Along with benefiting my writing, exploring new countries opens my mind to differences in cultural customs, foods, mannerisms, etc., cementing my faith in this famous quote by St. Augustine: "The world is a book and those who do not
travel
read only one page." I suffer from an outrageous desire to read the entire thing.
105 views
Submitted Jun 29, 2013
Our
travel
site provides information related to
travel
all over America. We provide city and country guides, destinations for all budgets (including luxury & backpacker), inspiring
travel
photos and lists on top attractions. We hope to inspire you to explore this wonderful region of the world and beyond.
105 views
Submitted Feb 24, 2013
I love travelling, visiting new places, having adventures, experiencing different cultures and creating both memorable and vivid photographs of our world.
99 views
Submitted Jun 18, 2014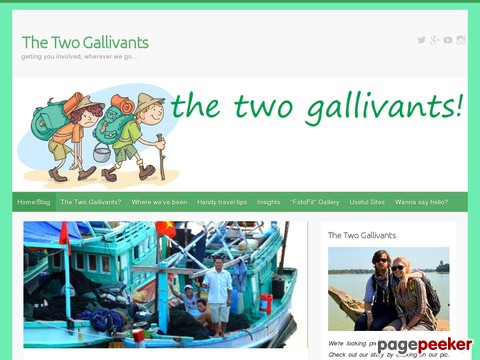 We are Emily Toyne and Declan Bradley, a couple who got together in London, left our jobs and are now gallivanting around die Welt!
99 views
Submitted Jun 15, 2014
Since the day I was old enough to remember, Ive always had a desire to venture to new places, experience new things and explore (sometimes getting myself in plenty of trouble doing so). As I got older, I didn't get much smarter in that department, but I did gain a bit more experience over the years.
98 views
Submitted Jun 13, 2014
I am a 30+ solo female
travel
blogger. If you are looking for budget
travel
advice,
travel
hacks and itineraries with a few funny stories thrown in, then you are in the right place my friend.
86 views
Submitted May 1, 2016
Beyond Voyage is a
travel
lifestyle site designed to inspire and facilitate new adventures. Most of the content is based on my personal
travel
experiences, although I occasionally feature guest blog posts from fellow travelers or destinations that I'm dreaming about. There are many ideas and recommendations on this site, but my biggest piece of advice is simple: Just Go.
81 views
Submitted Dec 17, 2016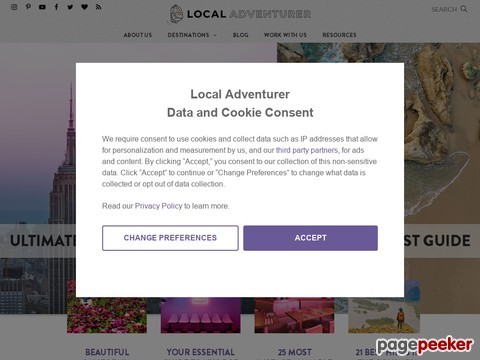 Were Esther & Jacob. Thank you and welcome to our
travel
blog! Hope this can become a place where you can learn more about us, and we can learn more about you!
80 views
Submitted Nov 20, 2014
Were Petra and Shaun, two twenty-something kiwis who have flown the nest in order to quench our wanderlust. Join us on our travels - we hope you catch the
travel
bug too!
71 views
Submitted Oct 18, 2014
Danial Shah is an adventure seeker, independent, freelance
travel
& documentary photographer and writer wandering tirelessly around Pakistan for positive stories. As a storyteller, Danial travels extensively , working on commission, assignment, creative stock images, writing and training.
71 views
Submitted May 14, 2014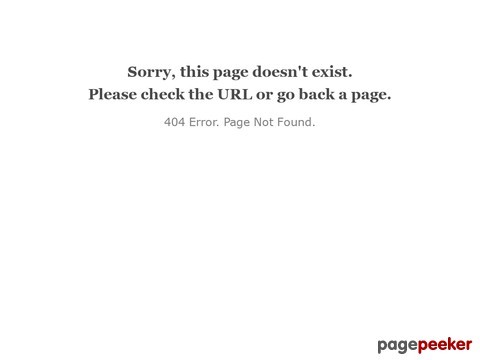 travel
blogger Seattle has built a
travel
shop
66 views
Submitted Jun 15, 2013
The Wanderlust Chronicles is a photographic journey of two travellers who are consumed by an insatiable desire to wander.
65 views
Submitted Dec 4, 2014
We are Jozef, Arthur, and Ben, three soon to be university students from the UK who have decided to see a bit more of the world before heading back into education.
63 views
Submitted Dec 7, 2014
Doug Bardwell is a former corporate road warrior who now travels on his own schedule to fabulous destinations around the world. With his camera and computer, he brings those destinations home to his visitors through his articles on-line and in print.
62 views
Submitted Feb 14, 2013
I'm a twentysomething
travel
writer and photographer from Sydney, Australia and Columnist of "the More You
Travel
The Less You Know" at Vagabundo Magazine.
60 views
Submitted Dec 3, 2012
We are a pair of Antipodeans who, despite being in our mid 30s(ish), have been travelling and touring about like a couple of twenty-something-year-olds for a while now. 'Living the dream' or in denial of our fading youth? We'll let you decide.
51 views
Submitted Jul 8, 2013
Eric Lindberg is an award-winning photographer and writer who travels regularly to familiar and remote corners of the world in search of the exotic, the exquisite, and the off-beat.
51 views
Submitted Mar 17, 2014