200 matching results for "travel":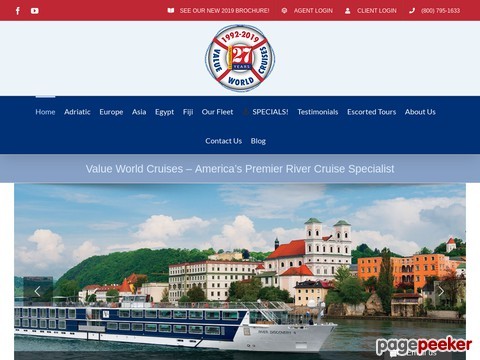 Looking for an exotic and adventurous river cruise? we offer many great cruise tours and vacation packages that are cheap and affordable. see current specials, get tips, or read our blog.
414 views
Submitted Jan 20, 2010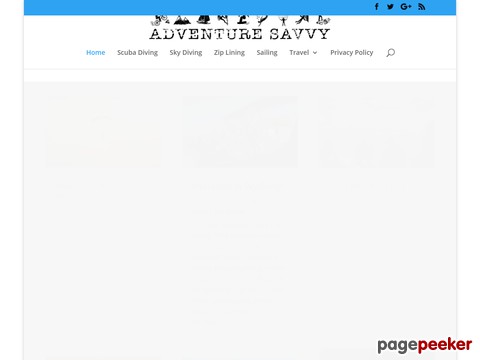 international adventures
311 views
Submitted May 27, 2015
David & Veronica are experiencing the collision of Baby Boomer and Empty Nester. We decided to grab life by the horns, sell the nest and become GypsyNesters!
304 views
Submitted Jul 25, 2014
iambassador leverages the value
travel
bloggers offer by creating innovative marketing campaigns and events. A network of leading
travel
bloggers from around the world ensures effective multimedia exposure via blogs, social media and online publications.
227 views
Submitted Sep 25, 2013
My name is Tom and together with Kate (my most loving wife), we started 2bearbear.com – a Singapore
Travel
Blog where we can share our
travel
experiences and create an online avenue for ourselves to remember all our trips. Basically when we want to review our trips or share
travel
itineraries with our friends, we just ask them to head here.
226 views
Submitted Jun 19, 2014
BrianMFischer.com is a site aimed at providing useful and relevant articles to the frequent business traveler. I strive to to provide articles that not only make
travel
easier, but other topics such as cooking, fitness, and meal preparation. I do reviews of the most popular luggage pieces so you know you're getting something that will last every one of your trips!
220 views
Submitted Apr 3, 2018
TravelingPanties is an online magazine featuring luxury
travel
advice from an expert. Katie is also a freelance
travel
writer for outlets like Forbes, Fodors, Startle and Cheapo Air.
214 views
Submitted Nov 28, 2012
I love good food and I love to
travel
: this blog is a celebration of the correlation between my two loves.
212 views
Submitted Jan 24, 2014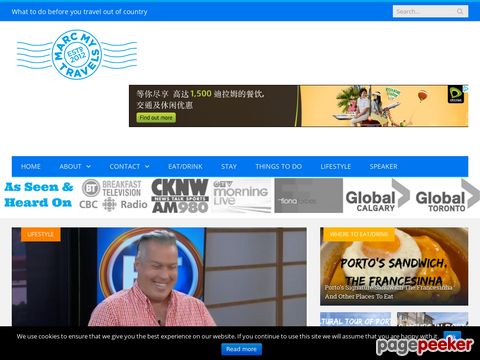 Marc Smith is the Founder and Editor in Chief at 30 Day Adventures. Marc is passionate about building community and engaging in authentic communications.
207 views
Submitted Nov 10, 2014
Meet Kelly & Ryan, A Couple With A Passion For All Things
Travel
204 views
Submitted May 30, 2015
Im a 20 something who has decided to leave the stable, boring life behind in search of a life full of
travel
and adventure. Join me as I navigate through the next year of prepping for long term
travel
and being stuck at home.
203 views
Submitted Nov 2, 2013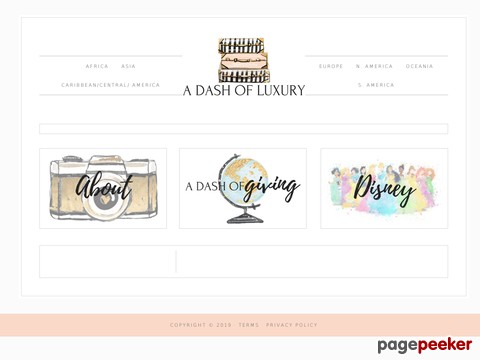 Travel
Reviews, Tips & Recaps - My name is Lauren, and I run A Dash Of Luxury. I'm a born and raised New Yorker, where I currently reside with my husband, …
199 views
Submitted Nov 30, 2015
Im a globetrotting, border jumping, drug smuggling, adrenaline-seeking, international debaucher
192 views
Submitted Jun 24, 2013
St John, USVI is an island in the United States Virgin Islands, home to beautiful beaches and exciting adventures. The ideal location for tropical
Travel
and Vacations.
191 views
Submitted Mar 12, 2010

Ask questions of travellers who have been there, or find
travel
buddies on their way to the same place you are.
188 views
Submitted Mar 15, 2011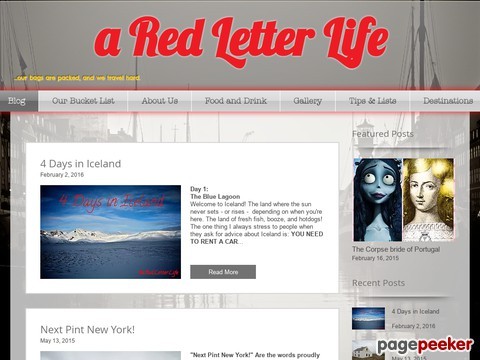 our bags are packed and we
travel
hard...
188 views
Submitted Sep 20, 2014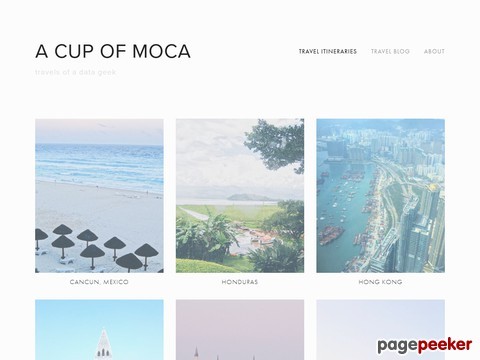 Marketing analytics professional by day.
Travel
blogger by night. Native New Yorker, wanderluster & wannabe yogi.
185 views
Submitted Aug 22, 2015
Wanderlust
travel
adventures around the world. be inspired to
travel
the many amazing destinations we have on earth!
182 views
Submitted Aug 15, 2017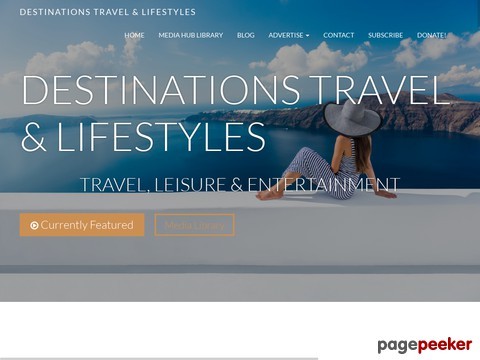 articles about beautiful destinations
182 views
Submitted Apr 8, 2013
WWHIM is a website that provides weather information within an interactive and easy interface. Visitors can sort weather forecasts within a user defined radius from hot to cold or filter weather conditions to only see the weather they desire. When a destination is selected, useful links to
travel
planning sites are provided. WWHIM also provides weather notifications for users who wish to be notified when their favorite location reaches a user-defined temperature.
WWHIM caters to a variety of
travel
enthusiasts including couples, families, RV'ers and college students.
181 views
Submitted Dec 18, 2011