Technology For Travel
This is a fine collection of travel related technology, gadgets and other useful "techie" items.
track specific airplane locations at any one time
702 views
Submitted Feb 26, 2010
We specialise in channel management and booking engine technology for accommodation operators such as hotels, motels, B&Bs, holiday resorts and guest houses. We also offer website development and online marketing services.

Since 2008 STAAH has been helping properties understand, control and grow their businesses, by providing industry-leading tech for distribution through online travel agencies, direct bookings and digital marketing services.

We focus on developing products that are intuitive and reliable, working with our partner properties to continuously improve their effectiveness and efficiency.
57 views
Submitted Apr 3, 2017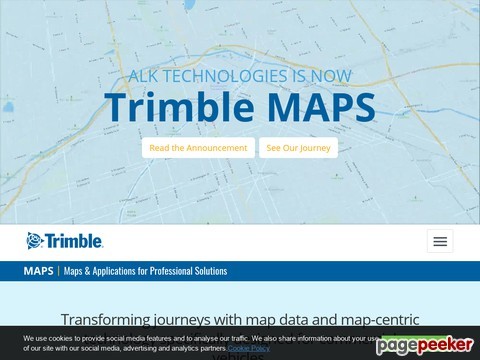 GPS navigation
667 views
Submitted Feb 26, 2010
Why just go, when you can Boingo?
Monthly flat-rate Wi-Fi plans for frequent travelers
235 views
Submitted Feb 26, 2010
easily record your Skype calls when on the road
106 views
Submitted Jul 30, 2010
tech and gadgets from a girl's perspective
100 views
Submitted Mar 11, 2010
Create your own personal hotspot with Connectify and connect all your devices to the Internet simultaneously, without breaking the bank!
91 views
Submitted Nov 11, 2011
your source for winter comfort
393 views
Submitted Feb 26, 2010
make your camera wireless
87 views
Submitted Mar 16, 2010
works where cell phones do not, a sattelite messaging system...a great device for adventurers
272 views
Submitted Feb 26, 2010
Welcome to Rose Mountain Fire Pistons!
We have 30 + years of experience in the handcrafting of quality outdoor and survival tools. We think you'll find our
fire pistons to be the finest quality available anywhere at any price.
124 views
Submitted Feb 26, 2010
If you have ever made fire by friction or been frustrated in the attempt, you know how much effort goes into getting a coal. Now... imagine being able to create that glowing, smoking coal in one instant and with no effort....
115 views
Submitted Feb 26, 2010
write anywhere, anytime
539 views
Submitted Feb 26, 2010 Get Free Calls. Wake ups, reminders, severe weather alerts, stock alerts and much more. Not a trail period. This service is ad sponsored so there is absolutely no cost to the user. Privacy guaranteed.
345 views
Submitted Feb 26, 2010
the feminine urinary director
688 views
Submitted Feb 26, 2010
In a nutshell: Fuzzy Travel is a web application with which you can keep an online digital travelogue, so that you can easily keep your friends, family and other interested folks up-to-date on your travel adventures abroad.
82 views
Submitted Nov 20, 2012
an easy to use GPS unit
579 views
Submitted Feb 26, 2010
The tugotm is a cup holder that keeps your drink suspended between the upright handles of your rolling bag. Its unique design keeps your cup level to prevent sloshing. Easily attached and removed, tugo collapses to fit in any pocket of your carry-on luggage.
142 views
Submitted Feb 26, 2010
check out the Grundig FR200
603 views
Submitted Feb 26, 2010
53 views
Submitted Aug 21, 2017

About Dave's Pick
Category Stats
Listings:
60
Regular:
59
Reciprocal:
1
Last listing added:
Sep 27, 2017