Travel Agencies Asia
These are travel agencies that specialize in travel to a *majority* of Asian countries. If your travel company serves one or two countries, please list it under Countries of the World

This site is all about tour packages in Vietnam, Laos, Cambodia at reasonable cost and prompt travel consulting
417 views
Submitted Feb 26, 2010
Asia Desk is a travel consultancy firm and purveyor of local tour services in the countries of Exotic Asia - Thailand, Laos, Vietnam, and Cambodia. Each of our valued clients receives direct attention from the proprietors themselves, as well as our associates around the world.
167 views
Submitted Jul 23, 2010
Specialists in travel to China, Thailand, Vietnam, Cambodia, Laos and Myanmar, we offer fresh, exciting and adventurous holidays ideas.
476 views
Submitted Feb 26, 2010
This tour operator provides luxury tour packages at a very affordable price, offering deals to China, Thailand, Vietnam, and other parts of Asia as well as the United Kingdom, Italy, and other parts of Europe.
117 views
Submitted Apr 20, 2010
Esprit specializes in creating individually crafted journeys focusing on the arts, crafts, history, culture and cuisine of Asia, with a focus on Japan and India. Our custom tour itineraries deliver extraordinary cultural travel experiences.
109 views
Submitted Jul 23, 2010
Trekclub is mainly about Great Wall Hiking and City CyclingTour.With Great Wall hiking you can enjoy beautiful natural scenery, and appreciate thousands of miles of the Great Wall as well. It's both good exercise and challenge for your physical fitness.

78 views
Submitted Nov 9, 2017
Green Trail Tours offers travel guide, Vietnam package tour, Vietnam Tours, Vietnam travel, Vietnam Trekking, Vietnam Adventure, Vietnam Cycling, Vietnam Kayaking, Travel to Vietnam and groups Tours to Vietnam, Laos, Cambodia, Thailand, China, Myanmar.
839 views
Submitted Feb 26, 2010
we specilised all kind of tours in Nepal, Tibet, Bhutan, India & Pakistan.
296 views
Submitted Feb 26, 2010
Your trustworthy Indochina Vietnam tour operator since 1987. Personalized and worry-free service in tours, hotels and tickets in Vietnam, Cambodia, Laos and Thailand.
173 views
Submitted Feb 26, 2010
Rehlat
, which means 'Travel' in Arabic, is an online travel agency catering to the Middle East. Rehlat is one of the fastest growing travel companies in the Middle East. At Rehlat, we are a team of experienced and passionate travelers who understand travel & e-commerce. At Rehlat, we strive for excellence and our focus is always to provide the best user experience. We understand the power of simplicity and pain in complexity; which is why we as a team constantly work on improvising the user journey. We are committed to make online travel a better experience for our consumers from the Middle East.
96 views
Submitted Jul 13, 2017
Dear Traveller, We are passionate about Sri Lanka. It is our purpose to ensure that each client who chooses to book with the Sri Lanka Travel Centre receives first class service and value for money.
96 views
Submitted Jul 15, 2012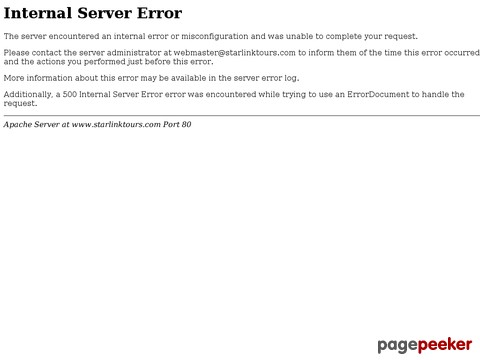 specializing in trips to SE Asia - Los Angeles based
826 views
Submitted Feb 26, 2010
Calling ourselves 'travel mixologists', we've served up interesting itineraries for you to choose from- all of which are available for tweaking and embellishments whilst keeping the main ingredients.
114 views
Submitted May 15, 2010
Asia King Travel offers high quality Vietnam Tour, good value Vietnam holiday package, affordable Vietnam Travel program, cheap Vietnam hotels in Hanoi,fun Vietnam Vacation for family, interesting Vietnam private and customised trips - Travel to Vietnam, Cambodia, Laos Myanmar and dicover hidden treasure of Indochina with Asia King Travel
324 views
Submitted Feb 26, 2010

About Dave's Pick
Category Stats
Listings:
14
Regular:
14
Last listing added:
Nov 8, 2017