Travel Communities
These are community travel related websites - interaction among members is key to these sites.
The Travel Intern is a Singapore-based community of storytellers and explorers. Whether it's through writing, photography, or filmmaking, we hope to inspire you to seek that new experience. It could be a country on your bucket list, a city that intrigues you, or a dish you've never tried. Anything that's a new slice of the world!
4 views
Submitted Dec 23, 2016
a community of experience-seekers who live the world's greatest experiences as part of their lifestyle.
16 views
Submitted Aug 5, 2012
find travel buddies going to the same places as you, blogs, photos & more!
245 views
Submitted Feb 26, 2010
We are a well-funded group of experienced travel industry professionals and entrepreneurs passionate about travel. We believe in experiencing the world, and regardless of the location or type of trip one seeks—relaxation/escape, adventure, culture, etc.—we believe that travel should be a joyous experience.
5 views
Submitted Jul 1, 2016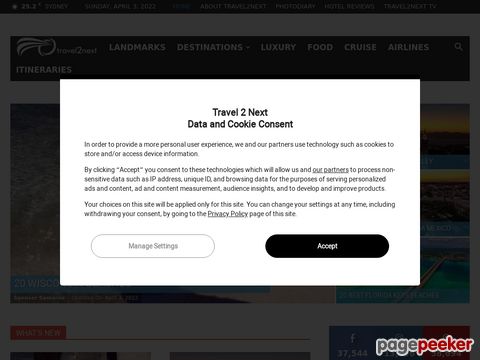 Travel2Next is a fusion of experienced journalism and new media, a marriage of award-winning journalists and new media influencers. We are at the intersection of core strengths in traditional writing and photojournalism and a new generation of content creators who have unearthed new ways of communicating to travellers.
7 views
Submitted Sep 12, 2016
Traveladept.com is a website that provides a place for travelers to find a wealth of practical information about travel and tourism. Travel Adept began as an initiative among friends who are avid and discerning travelers and as such, it has a practical, objective and personal focus.
9 views
Submitted Aug 9, 2014
Sit back and enjoy some of our first hand travel stories, richly illustrated with lots of travel photos and embedded travel videos to give you an authentic look at some of the most fascinating tourist destinations of the world. Connect with the world through us and meet some of the interesting and colourful locals in our travel blog.
8 views
Submitted Nov 10, 2014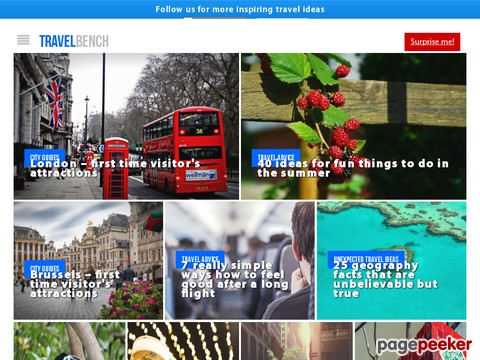 stories of travel from around the globe
6 views
Submitted Oct 2, 2016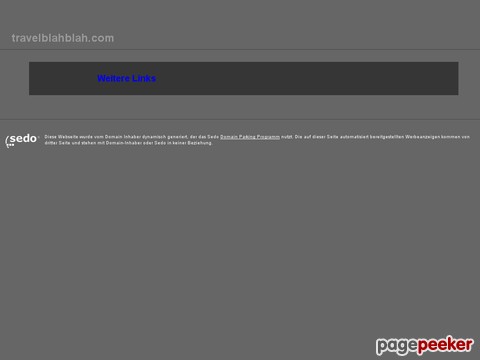 Travel Blah Blah is a unique online community and self-styled &#34
11 views
Submitted Oct 5, 2013
create a travel blog and join a travel blogging community
8 views
Submitted Dec 18, 2014
Finally a network that helps you access the really good stuff a city has to offer, through the people you know best.
8 views
Submitted Oct 6, 2013 Thinking of travelling, or on a gap year? Here you can find travel advice and information to help guide your travelling adventure. Not one for travelling solo and looking for a travel partner? Then take a look around our travel network and join our community of other travellers all sharing one interest! Backpacking!
9 views
Submitted May 31, 2015
Are you a Travel buff?
Do you want to see every corner of the world?
Trouble finding a friend to travel with you? You have hit the right place!

Travel daddy is the answer to all your travel vows. We help travel enthusiasts connect with each other based on similar destinations and interests.
18 views
Submitted Feb 26, 2010
Travel Dejavu is a hub of bona fide community of travelers around the wandering plane called Earth. It's a way out for releasing endless stories of millennials who are playing the part of a traveler in the story called life delineating their own versions of the big apple, meridian, vortex, ecliptic, et al.
6 views
Submitted Jun 5, 2016
TravelDew is a place where experiential travel professionals are invited to share their stories, insights, and unique perspectives.
6 views
Submitted Jun 19, 2016
photos, videos, journals and more - International in focus
24 views
Submitted Feb 26, 2010
Share your travel experiences! Travel is not just about numbers of continents visited, countries visited and states visited. It&#39
11 views
Submitted Dec 3, 2012
TravelGumbo's mission is to create an interactive, fun way for all travelers to share their excitement of travel discoveries.
6 views
Submitted Dec 23, 2015
Travelhoppers seeks to inspire a community of travelers that respects the road, respects the people we visit, and those with whom we travel.
12 views
Submitted Oct 19, 2013
View thousands of pictures and stories, uploaded by your friends on the road. Explore countries and locations
337 views
Submitted Feb 26, 2010

About Dave's Pick
Category Stats
Listings:
141
Regular:
141
Last listing added:
Feb 9, 2017