Photography Submission Guidelines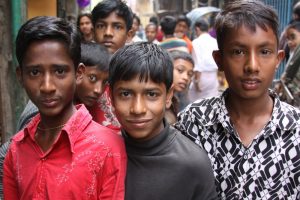 Photography has been an integral part of our site since we started in 1996. Our primary photo albums are here. We are always interested in showcasing works by other photographers; we provide good exposure for photographers, amateur and professional alike. Photos submitted can be a collection of your best travel photos, or a particular focus (ideas include but are not limited to: islands, a specific region, people, nature, landscape, urban scenes, underwater etc) or from a particular trip.
While we have photographs from many countries and regions, we do not yet have photographs for every single country. If you spot a country or a USA state that we do not yet have an album for, and you have photographs you would like to upload for this, you can create the appropriate album (see below for instructions).
Photographs can be submitted to the following galleries:
– User Galleries
All new photos from users are added to our "User Galleries" section. All Galleries listed here are titled with the name of the photographer.
– Featured Photographers
We review all "user galleries" on a continual basis. Photographers exemplifying a high quality of photography will be placed here.
– International or USA
If we are missing a gallery from a country or US state – and you have photographs to contribute to this "missing" gallery, you can setup the appropriate gallery. Photos uploaded for existing galleries, will be merged into the corresponding existing gallery.

Submit by Creating Account
1. Register: https://www.davestravelcorner.com/wp-blog/wp-login.php?action=register
Fill out your desired username and email and then click submit. Note. Spaces in usernames are not allowed. When logged in you, you can change your "display" name to whatever you like, spaces are ok there.
2. Check your email for the login link, your login name and randomly generated password (you can change this later) or login here: https://www.davestravelcorner.com/wp-blog/wp-login.php
3. Once logged in you will be prompted at the top of the page to edit your profile (also change your password) – when finished click on "update profile" at the bottom of the page
4. On left hand column when you are logged in, you will see a "Gallery" link. Click that – two drop down links will appear. A. Add Gallery/Images and B. Manage Gallery. To get started, click "Add Gallery/Images". For personal galleries, type in your first and last name.
To add a "new" country or US State that we are "missing" in our International or USA section, type in the country or state name.
5. To upload images to your newly created gallery first choose the correct gallery from the pull down menu. Then click on "Upload Images" and then on "Select Files". Choose the images from your computer and then click on the blue "upload images"
6. In the left hand column under "Gallery" click "Manage Gallery". Then click on the gallery name. Your gallery will show up with all images. Here you should add a "description" on the top and then add descriptions for any photo listed. Be sure to click "Save Changes" as you add descriptions.

Important Details
Note: we have a maximum limit on per photo size of 3 megabytes. It is strongly encouraged you re-size the photos before uploading (if they are really large). Most photos sized in the range of 1500 width will be under 500kb in size. We accept three standard photo types: jpg, gif & png.
Each image you upload should be named based on the subject matter of that particular photo. That will help for Search Engine Optimization (SEO) rather than uploading the general numbered images that most cameras produce.
You must own the photographs/copyright to the photographs or they must be taken by you personally.
Each gallery should have at least 8-10 photographs minimum – more is ok.
All submitted galleries are not posted live until we approve or manage them.
You can have one link back to your portfolio or personal website from any gallery submitted. We reserve right to remove any links deemed inappropriate, multiple links, links back to business websites or offensive photographs.
Note: With your user account – you can also create new posts which are published live on the Journals section of our site. Click here for more information on how to publish posts.

Submit Manually
Submit by emailing your photographs along with relevant descriptions of each photo to Photography
Please also include your first and last name or first name and first initial of your last name. We use the photographer's name to title all user galleries.