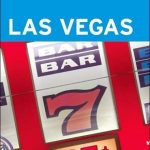 Las Vegas is cool for all types of travelers and this guide put out by Moon Handbooks reveals all that this shimmering city has to offer. It is packed with information about hotels, restaurants, casinos, maps – you name it!
Nice accompanying photos are displayed of select locations. Suggested itineraries are also provided. A must read for anyone planning a trip to Vegas. Purchase this book now!
Las Vegas has many tourism websites. Several are listed below.
General
Outdoors & Nearby