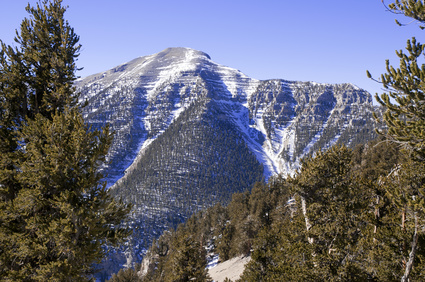 Mount Charleston, (standing just above 11,900 feet) is Las Vegas' tallest nearby mountain and is covered with snow in the winter and offers a break from the heat in the summer. Merely 45-50 minutes from "the strip" this affords an easy day trip and a possible much needed escape from the glitz and glamour of the casino life. Take the 15 north of Las Vegas and exit at State Route 157.
A good hike is the Fletcher Canyon Trail (about 2 miles). This is located on the north side of 157 about 1/2 a mile before you reach the ranger station visitors center. Its a pretty short hike – not too difficult. The trail winds its way up the canyon among a large stand of pinion pine trees. Hiking this trail after a light snow storm when the weather is clear and the sun is shining is an incredible experience. In the late fall through the early winter depending on the year, pinion pine nuts may literally cover the ground under certain trees. If you enjoy eating pinion pine nuts this is the trail for you! The best quality of nuts and larger nuts are typically from the larger trees lower in elevation not surrounded by many other pinion pine trees. The whitish nuts usually are empty so you can avoid collecting those.
The Mt. Charleston Lodge is located about 3 miles continuing towards the mountain from the Ranger Station/Visitor's Center. More information is available here: www.mtcharlestonlodge.com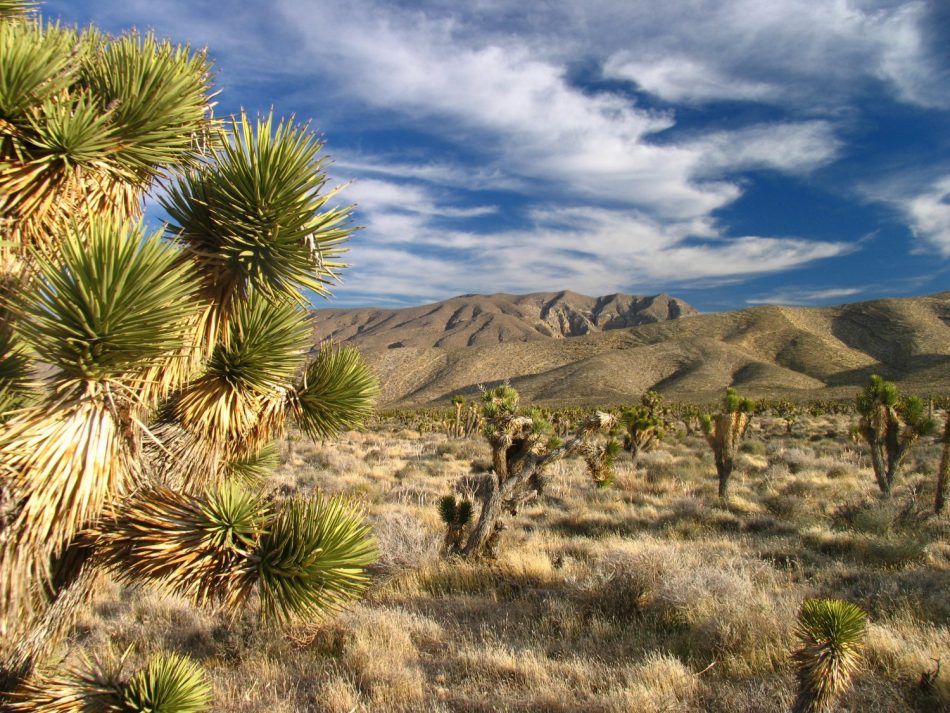 Be sure to stop at the Ranger Station Visitor's center and pick up a free paper detailing the local hikes and campgrounds. Camping is mostly limited to May through October but there are two campgrounds that offer year round camping.
In 1955 a US military plane crashed on the side of Mt. Charleston killing all 14 people on board. The wreckage was later blown up by the military, but the crash site can still be found. You can actually hike to the summit of Mt. Charleston using either the north or south loop – both of which are approximately 16-17 miles in length round trip.
For local skiing not too far from Mt. Charleston visit Lee Canyon located at the end of State Route 156 (which parallels highway 157 to the north). You can actually use Highway 158 which connect highways 157 and 156 (refer to map). More info? Visit: www.leecanyonlv.com