Los Angeles is home to a number of creative comedy clubs and other "laugh" outlets. We continue to update and add new comedy clubs to this page over time – here are just a few in the Los Angeles area.

Comedy & Magic Club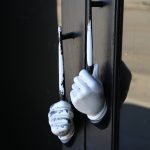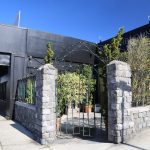 is located at 1018 Hermosa Ave in Hermosa Beach. Parking is either on side streets or in a open-air parking lot almost across the street (3 parking meters are available and accept credit cards – you can check how much time each spot has left just by entering the parking spot number into the machine). A limited number of parking spots are also available rooftop.
This comedy club opened in 1978 and has hosted a number of prominent comedians including Jerry Seinfeld. Jay Leno typically performs here every Sundays at 7pm. Reserve your tickets well in advance for his shows – usually booking 2-3 weeks in advance of any of his shows is a safe bet.
Unlike most of the comedy clubs in the LA and Orange County area that we have reviewed, where food is nearly always an afterthought – food is an integral part of the experience here. Unlike other comedy clubs that typically serve basic fare (ie nachos, chips and salsa etc), this comedy club has a full menu and the doors open well before the show starts for those that want to come and have dinner prior. Dinner can also be ordered during the actual show. The food is ok – nothing special but in our opinion is certainly better than food we have had at a number of other comedy clubs in the region. As is common at comedy clubs, there is a two item minimum order per person.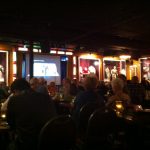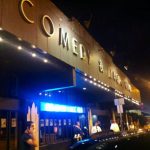 The central stage is surrounded by comedic memorabilia in display cases built into the walls. Clothing and costumes worn by notable comedians include items from Robin Williams, George Carlin and Bob Hope among others.
Compared to all the other comedy clubs we have visited and reviewed – the audience here seems to be older. A recent show included a number of some of the best comedians around the country. Swear words and sex as a topic were both very minimally used compared to comedians at some of the clubs we have visited and reviewed. This was very clean comedy.
Sometimes the comedians hang out on the sidewalk after the show. Jay Leno performs here most Sundays.

Comedy Store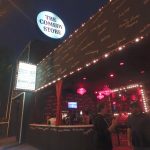 is located at 8433 W Sunset Blvd among the center of Sunset Blvd's nightlife district. Parking is along the street (if you are so lucky to find a spot at night) or in any of the Valet or nearby small open air parking lots located along Sunset Blvd. The Comedy Store has a storied history (founded in 1972) and has been home to a number or performances by well known comedians including Jim Carrey, Robin Williams, Richard Pryor, Whoopi Goldberg, Chevy Chase – the list is long and illustrious. Johnny Carson was one of their first comics to perform. Their photos and many others line the hallways.
The main room is intimate – yet still seats 450 people – other much smaller rooms are even more intimate. A two drink minimum is in effect. Sit in the first two rows and you are in the eyesight of the performer. If you are sitting here, chances are you will be part of the comedians routine. We've been here several times – the comedians are varied from all walks of life. During our most recent visit, all African American's were performing (#blackout on Tuesday nights) and the audience was entirely African American. Being the only Caucasian in the front row, there were plenty of jokes about this oddity! One of the comedians took a moment out of his routine to pass on some good words of wisdom. He said be sure to socialize with your audience neighbors before you leave – there are many people in the audience who are well contacted in Hollywood and other industries.
Prior to shows you can enjoy a drink at their bar with seating right next to the sidewalk on Sunset. Visit: www.thecomedystore.com

Comedy Union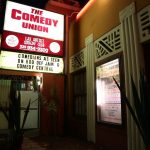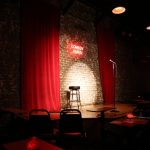 is located at 5040 W. Pico Blvd just down from Roscoe's Chicken & Waffles. Parking is on side streets (metered) – free after 8pm. This club is intimate, friendly and has a great vibe. Because it is so small, you will be guaranteed to be within mere feet of the performers.
During a recent we were treated to a variety of comics – including two doing a drag comedy show. The club caters to newer and younger comedians although they certainly have well established more well-known comedians perform. Come week days for less crowds. It was neat to see comedians were mingling with the audience and throwing out additional jokes off stage.
The focus of comedians who perform here are African American performers. Not only are they a venue for comedy shows but they also offer this venue for a number of private parties.
Like with most comedy clubs in town there is a 2 drink minimum. Visit: www.thecomedyunion.com
Flappers Burbank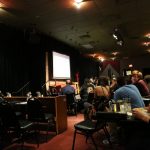 is located at 102 E Magnolia Blvd in Burbank at First street in downtown Burbank – for parking consider using the lot across the street at Ashley Furniture or in one of three multi story parking garages at the Burbank Town Center (also across and slightly up the street on Magnolia Blvd.
A restaurant is on site and like most comedy clubs in the area a 2-item minimum is required from their menu. The venue is good sized – some of the seats far to the side are less desirable based on their location in relation to the stage. The wait staff really hustles to get you your drinks/food – they also seat you fairly quickly. Usually several comedians warm up the crowd, which makes way for the headliner. This club has a reputation for promoting up and coming comics but also well known comics often perform here. Each day of the week also features a different open mic session – such as their "happy hour" – a comic jam which typically features young comedians.
Closed every Monday. They also have a location in Claremont. Visit: www.flapperscomedy.com and also check out the annual Burbank Comedy Festival – www.burbankcomedyfestival.com

Groundlings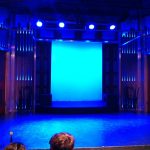 is located at 7307 Melrose Ave – about 10 minutes from the heart of Hollywood. For those not trained in Improv, what these performers do is quite impressive. This is as about as intimate a performance as you can find. Their are no bad seats in the house – only very limited seating. The doors open promptly when the starting time is reached and no one is let in after this until the intermission.
A number of well known actors performed/got their start here including Will Ferrel and Lisa Kudrow. Their actors are often on TV shows, directors or involved in Hollywood in some way or another.
The actors huddle in the corner against one side of the stage. The shows' director asks the audience for specific topics – then she choses one, and choose who and how many of the actors for each skit and then the actors 'run' with it. As you watch, you often find yourself identifying with one of the actors. And thinking how you personally would handle a particular topic – and if you could do it better. Probably not.
Parking on this part of Melrose is a bit tight – sometimes you can find free street parking at the later hour – but Valet parking is recommended. There is a valet lot on the block right next to the theatre.
For more information visit: www.groundlings.com

Icehouse Pasadena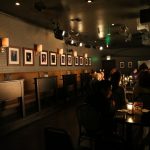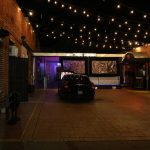 Sometimes the quality of comedy in Los Angeles is a relationship with proximity to the city limits of Hollywood – with clubs located further from Hollywood not always able to bring big name acts or top notch comedians. Not so with the Icehouse – it has hosted most of the biggest name comedians from the past 30+ years including a number of their live recordings. This historical venue (first opened in 1960) and was home to a number of performances by folk musicans for some 18 years (including Kenny Rodgers and Linda Rondstadt). It has been a stand up comedy venue since 1978.
Some of the household names who have performed here over the years include Jay Leno, David Letterman, Robin Williams, Lily Tomlin, George Carlin, Steve Martin, Bob Newhart, Billy Crystal, Jerry Seinfeld, Jay Leno and George Lopez among many others. With that stated, this club not only features big name acts but also provides a venue for lesser known comedians and those who are new to comedy.
The Icehouse features a main stage (200 seats) and a smaller venue (stage 2) for an even more intimate setting. Like other comedy clubs there is a 2-drink minimum (either alcoholic or non alcoholic drinks). The Comics Restaurant is on site and serves a variety of salads and main entrees (chicken, beef, fish). For more information visit: www.icehousecomedy.com

Irvine Improv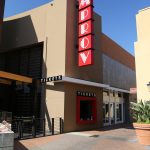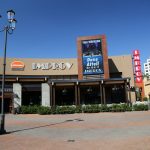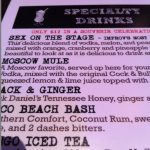 is located within the Irvine Spectrum Mall at 31 Fortune Drive, Suite 216. This is one of a number of Improv's located around the country. The original Improv began in Hells Kitchen in New York in 1963 with a second one in Los Angeles opening in the mid 1970's. Unlike some of the comedy clubs in Hollywood which are tucked away, are in older buildings and have some character this venue is in a new building that is prominently located in the mall. Parking is free – in a nearby parking garage which is only a few minutes walk to the venue.
This is a world class venue with top name acts scheduled. Over the years some of the biggest names in comedy have performed in various Improv locations.
Food and drinks are delivered right to your seat – with intruging names such as "Sex on the Beach" which is a concoction of various fruit juices anchored by plenty of vodka, the "LA Water", which is anything but, and an "Oh My Tai" are just several of the tasty cocktails to preface the show. Both booth and long table like seating available.
As with most comedy club venues, if you sit in the front row seats, you have a greater chance of becoming "interaction" fodder for the comedian on stage.
An Umami Burger restaurant (an original Southern California chain that started in Los Angeles in 2009) is associated with this club (located adjoining) and you can enjoy food either prior or after the show. For more information visit: www.improv.com/irvine

Laugh Factory Hollywood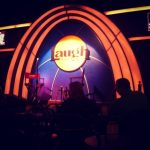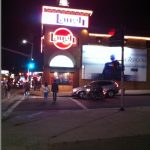 is located at 8001 Sunset Blvd right in the heart of plenty of Sunset Strip action (this is a busy part of of Sunset Blvd – especially on Friday and Saturday nights). This is the original location – having opened in 1979. Today the Laugh Factory also operates in Long Beach, Chicago and Las Vegas.
Parking is about a block east of the club on the north side of the street – there is a large "Laugh Factory" sign at the narrow entrance off of Sunset Blvd with a parking attendant waiving a lighted stick to guide you in.
The level of comedy and caliber of comedians seems to step up a bit the closer you get to Hollywood – and not many comedy clubs have the stature of this one. Comedians from all walks of life have played this stage – during a recent visit we saw Kevin Nealon and Tony Rock (Chris Rock's brother) among other very talented individuals. This show does a very good job of showcasing creative comedic themes. Unlike many comedy shows we have seen where it is one person doing the standup – this particular show featured a sit down banter with the host and the comedians after each one performed.
Comedy doesn't need to always heckle the audience as some of the lesser comedians have done at a number of shows we have attended. Comedy doesn't necessarily need to always focus on sex either – and the shows we have seen at this particular Laugh Factory have a variety of themes.
The main stage plays to a very intimate house (300 total seats) – with front row seats right at the feet of the comedians. You never know who is going to appear on stage or who will be in the audience. During a recent show the entire family of one of the servers showed up and one of the comedians called them out from stage.
All the big names have performed here – George Carlin, Robin Williams, Richard Pryor (the first comedian to perform here), Jim Carey Eddie Murphy, Bob Hope – the list goes on and on. Not only do well-know comedians perform here but also plenty of emerging talent takes the stage on any given night.
There is a two drink minimum per person (doesn't need to be alcoholic drinks); the food is average. Visit: www.laughfactory.com

Laugh Factory Long Beach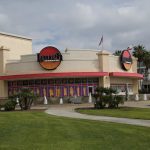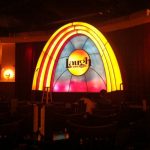 is located near the Long Beach Aquarium at 151 S Pine Ave. Comedy clubs with this much history, should be housed in buildings that also have some history. However, this club is in one of the many modern buildings that line the streets in this part of town – surrounded by generic name brand stores and restaurants. Laugh Factory has certainly hosted many prominent comedians and actors on its stages in a number of locations over the years. The inside of this particular establishment is modern and a bit sterile.
The club opens its events with an inspiring and somewhat patriotic themed video touching on its history, force feeding 2 and 3 second TV clips of actors referencing the Laugh Factory as well as highlighting some of the prominent comedians that have performed on its stages. During a recent visit every comedian that performed made sure to involve the audience in a number of ways and not just those sitting in the front rows. Expect some interaction with the comedians performing with a visit here. From questions, to poking fun – no audience member was immune.
Seating goes right up to the edge of the stage and ranges from booth style seating in the back to small tables and chairs the closer you get to the stage. As you face the stage, the restrooms are to your right all the way in the back corner. Visit: www.laughfactory.com/clubs/long-beach

M.i.'s Westside Comedy Theatre

is located on a side alley (1323-A 3rd St Promenade) just east of the Third Street Promenade – a public parking lot is within a short walking distance and metered parking is available on nearby Arizona Ave for blocks. The MI in the name stands for Mission Improvable. This is their physical location – but they also tour the country performing over 350 shows. For those interested in learning comedy – they offer six levels of comedy curriculum. With a motto of "let go" – they strongly encourage creativity.
This is one of the more intimate comedy clubs in the Los Angeles area. No seats are very far from the stage at all. A very nice touch here is the bar – it is located right next to the stage. Appropriately three words written on the bar say this: Drink. Laugh. Repeat. Comedy clubs aren't about dispensing sage words of advice – these instructions are about as wise as one needs to see at a comedy club. The bar serves over 30 beers – unlike most comedy clubs in Los Angeles they do NOT have a drink minimum. But what is life if one watches comedy without drinking alcohol? Order up fellow comediphiles.
During a recent visit to the club we watched a series of comedians all perform similarly – nothing unusual, comedic at times. But when comedian Amir K entered the stage you could tell he was different. His stage presence was different then the others, awkward at times, totally improving or at least fooling everyone in the audience if he was not. For more information and to purchased tickets online, visit: www.westsidecomedy.com

Second City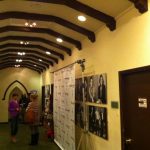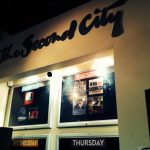 has been in the business of making people laugh and teaching people how to create laughs for over 50 years. They maintain a touring ensemble and have comedy companies in Chicago (where they started in 1959) and in Toronto. Their Hollywood location which opened in 1989 is located at 6560 Hollywood Blvd – on the second floor (up a long flight of stairs). It is Hollywood and in the spirit of red carpet parties – be sure to have your photo taken in front of the banner with all the Second City logos. Free postcards are available – hanging on the walls next to plenty of photos from various actors who have performed here. Perhaps you can recognize some of these comedic celebrities; some are fairly well known.
A number of rehearsal rooms are located on the second floor and while you wait, you might see or hear some of the actors performing and practicing. This is an intimate venue – with a small stage and small seating. Chances are you may meet some actors in the hallway before the shows. Several shows run daily – usually starting early evening and finishing late evening. For a list of the current shows, visit: www.secondcity.com

Upright Citizens Brigade Theatre (UBC)

is located at 5919 Franklin Ave – parking is quite tight in this neighborhood especially at night – their are several valet parking companies on the same block as the Theatre – the one on the corner of Franklin and Tamarind specifically services the theatre. This comedy company originally got its start in Chicago, moved to New York and opened their LA location in 2005.
UBC offers a number of extremely affordable shows seven days a week – the theatre is intimate with very limited seating. All seats are within a very short distance of the small stage – and the first row seats are within just a few feet of the actors. As with bars, nightclubs and comedy clubs in the Hollywood and West LA area – the sidewalk is your home before the show starts. On busy Fridays or weekends show up at least 35 minutes early with a willingness to meet others standing in line. You will meet some interesting people! There are plenty of restaurants around so show up even earlier if you like and get some dinner.
Sometimes "big" names perform here – always for the same prices as anyone else. Robin Williams, Will Ferrell and others have taken the stage here. Interested in taking the stage yourself? UBC runs the first nationally accredited improv and sketch comedy school in the country. UBC has also been the proving grounds for a number of actors who have gone on to perform on SNL, Tonight Shows and a plethora of other film and tv related work.
TO BE REVIEWED STILL
Note: this page continues to be updated with new Comedy Club reviews – please check back later for reviews of the following comedy clubs:
Rec Room – Huntington Beach
J Spot Comedy Club
Location: Pasadena www.jspotcomedyclub.com/
Surf City
Location Huntington Beach, www.surfcitycomedyclub.com
The Improv Space
Location Los Angeles, www.theimprovspace.com