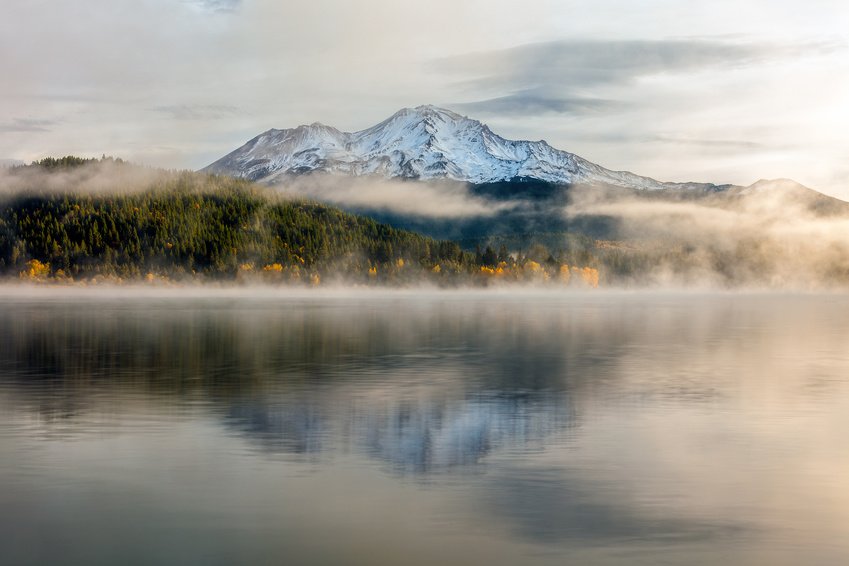 For information about the Shasta Trinity Forest contact:
Shasta Trinity National Forests
3644 Avetech Parkway
Redding, Ca 96002
or you can call (530) 226-2500 or visit: www.fs.usda.gov/stnf
The Phone Number for the Mt. Shasta Ranger Station is: (530) 926-4511. They are located at 204 West Alma Street.
For up to date information about the weather conditions of Mt. Shasta you can call Phone Number (530) 926-5555.
An excellent book for information about climbing Mt. Shasta and general Shasta area info, I highly recommend reading Mt. Shasta by Steve Lewis. This book sells for about $16. It gives detailed descriptions of hiking Mt. Shasta, as well as information on proper mountain attire, listings of mountaineering companies, and other important information. This book is a MUST for any beginning climber, especially of Mt. Shasta.
Mt. Shasta Photographs
Some of the best photographs taken of Mt. Shasta that I have seen can be found at Kevin Lahey's website at: www.kevinlahey.com/mt.html Kevin is a local photographer who has a gallery in the city of Mt. Shasta.
Chamber of Commerce's