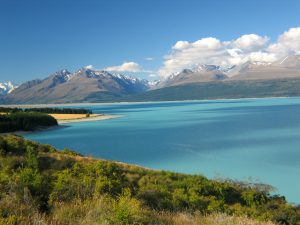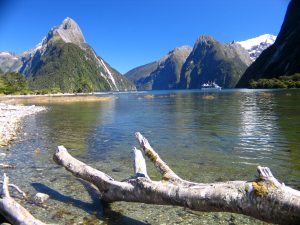 New Zealand is a land of incredible natural beauty, ranging from lush rainforests, to towering peaks covered with glaciers, to isolated fjords that on a clear day will absolutely take one's breath away. New Zealand is best enjoyed out of doors. When you tell someone that you are going to be going "off the beaten path" you might as well be telling them you are going to New Zealand's South Island.
This guide highlights a 14-day trip the author took to New Zealand's South Island in parts of December and January. This is summertime in New Zealand. The South Island is small enough that one can see most of the main highlights in 14 days. If you enjoy a slower pace than at least 5 to 6 weeks is recommended. Renting a car is an absolute must if you are traveling by yourselves although budget travelers often get by doing some hitchhiking.
Visitors to New Zealand should prepare for rain regardless of location on the South Island. It can rain any time and sometimes even the summer sees quite a bit of precipitation. Bring an umbrella and also a rain jacket. The route of the author's trip is listed below. Keep in mind that this route can be altered quite a bit – we recommend adding extra days into your trip for specific sights & attractions.
Pick up rental car in Picton after taking the 3 hour ferry ride from Wellington. Drive through Blenheim, then onto the 63 through the Marlborough Valley, through St. Arnaud, then through Murchison. Continue on highway 6 to Westport and then down 6 through Greymouth, Hokitika – through to Franz Josef Glacier. Continue driving down the 6 until it moves inland at Haast to Wanaka.
Then continue through the small tourist town of Arrowtown until reaching Queenstown. Take Highway 6 until the small town of Lumsden to Te Anau, and continue driving to Milford Sound. Continue back on Highway 6 all the way back to Queenstown through to Cromwell and then up to Highway 8 to Twizel. From there continue to Mt. Cook. Then drive back on the 80 to the 8 highway to the 83 and drive on the 83 all the way to Oamaru. Then drive up highway 1 to Timaru and take the scenic 72 to the 77 to the 73 which leads to Christchurch.
From Milford Sound one can also drive back to Te Anau and then down to Invercargill and then either drive back up the island inland on the 8 or take the coastal highway 1 route.