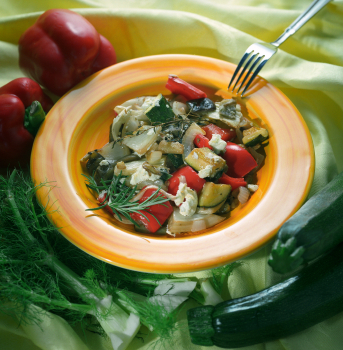 Greek food when prepared authentically is some of my favorite food. Greek salads are towards the top of my culinary list. These usually consist of olives, lettuce, cucumbers, red onions, fresh tomatoes and a touch of dried oregano. I never had any problems with food sickness on Paros and I ate at many different restaurants.
There is nothing quite like eating authentic Greek food along the waterfront of Parikia watching the sun go down on a evening with a warm breeze blowing. This is travel at its BEST. Life doesn't get much better than this.
There are many restaurants to choose from along the waterfront and also in the city streets. It is hard to know which restaurants are the best. Most of them look quite similar with their small tables and wooden chairs (most had 3 slats on the back) and similar looking buildings. I found the best food was often at the most crowded restaurant.
Most of the restaurants did not fill up until around 10pm or later. If you wanted food around 6 or 7, you would find the restaurants empty. At this time if there were any customers seated and eating it was often because of an aggressive host who convinced his customers to eat at his particular restaurant.
In the summer the waterfront and restaurant area is a good place to meet people from around Europe. I only met several people from North America; by far the vast majority were from European countries. Often times honeymooning couples will be seen swooning and swanning along the waterfront as you are enjoying your excellent Greek lunch or dinner.
A good resource for additional restaurants on Paros is: www.parosweb.com/restaurants
Several Parikia Restaurants are Listed Below
Parikia Taverna is near the central square. Their prices are moderate and they have a good selection of daily specials.
Apollon Garden is situated in a very nice garden. The food is excellent. The prices are high.
Restaurant Hibiscus one of the oldest restaurants in Parikia; it is located near the town hall and has good pizzas. The prices for food are reasonable. The food is cooked in a wood oven.
For good seafood try I Trata Taverna. They have numerous fish dishes and excellent Greek salads.