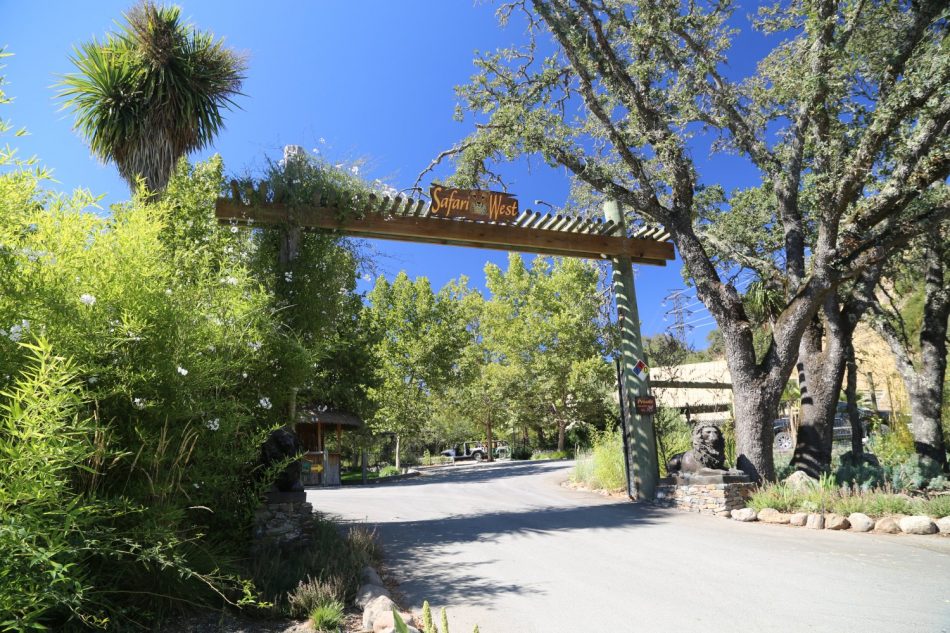 A "little piece" of Africa is available to the general public in Sonoma County, about 1 hour 20 minutes north of San Francisco. Safari West is a gem of a nature preserve located only about 20 minutes from Santa Rosa off of Mark West Springs Road at the corner of Franz Valley Road (3115 Porter Creek Road). The park is about 15 minutes from Calistoga in the northern part of the Napa Valley. Visiting Napa for some wine tasting? Need a break? Come here!
Safari West is not a zoo – it is a deluxe African tent camp within a safari park. All tours are by appointment only. The general tour takes about 2.5 hour tours. A 90-minute walking tour, a Sunset Safari tour and Holiday tours are also offered.
This preserve opened in 1978 as a private facility and later opened to the public. Safari West is one of only six private facilities in North America belonging to The American Zoo & Aquarium Association.