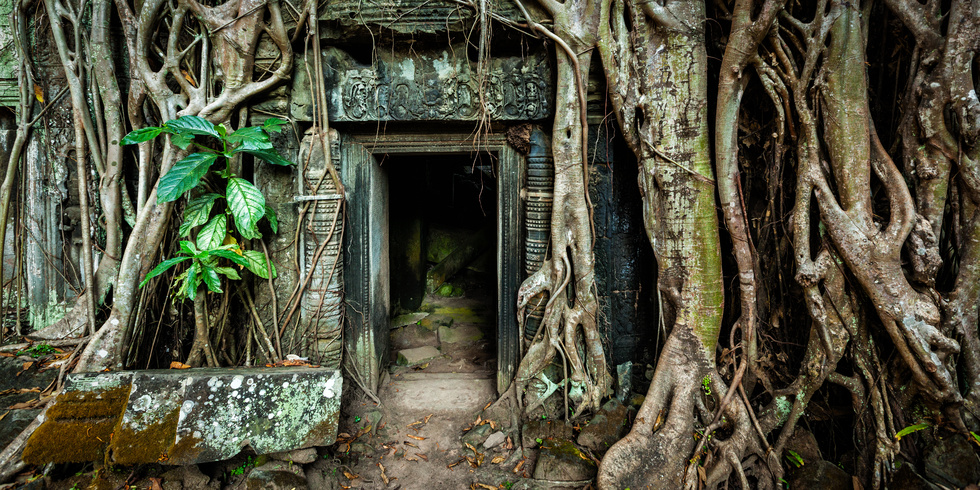 Banks
– There are several banks in Siem Reap with International ATM's throughout town. How things have changed in a few years! All the banks are located near the center of town most around the Old Market.
Guides
– The small free magazine called The Angkor Guide is published once every 6 months and is a must have for tourists. It is more up to date than most guidebooks and tourist publications and it is available at many of the guest homes and restaurants. You may see people selling "fake" guide books at Angkor including copies of Lonely Planet. These books appear real from the outside (the cover looks just like a real Lonely Planet guidebook), but upon further inspection will you see the inside pages are all photocopied. These sell for only a few dollars.
Internet Cafes
– There is an abundance of Internet cafes in Siem Reap. They used to be outrageously expensive something like $1 per minute as calls had to be placed long distance to the capital city of Phnom Penh. Now all Internet calls are local and its about $1/hour to use the net.
Malaria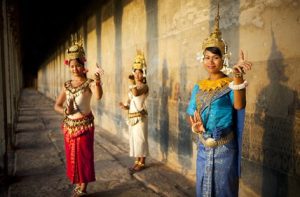 – The local guidebooks and magazines say that Malaria has been eradicated from the town of Siem reap, but there is still a chance of contracting it in the nearby jungle.
Money
– Cambodia has currency and it is called the Riel. At times, Cambodia has not always had its own currency. During Pol Pot's reign, he banned currency. Thai baht is readily accepted near Poipet and in villages on the way to Siem Reap. Some places also accept baht in Siem Reap. The US dollar is widely accepted in Cambodia and once you spend a little time in Cambodia you might think the US dollar is their main currency!
Phone Calls
– You can either use the phone booths in town or net cafes with online phone programs. Its about $1/minute to call Thailand but only about 50cents/minute to call the USA.
When to Visit
November, December & January are the driest coldest months. Many people chose to visit during these months. March and April can be unbearably hot. July is nice even thought it is in the middle of the rainy season, because of the rainy season months it gets a little less rain, its not as hot, there are not as many tourists, and much of the rain falls at night, not during the day.
General Travel Information
In addition to the above websites additional information about Siem Reap can be received by either writing or calling the following organization:
Cambodian Embassy, Washington DC
www.embassyofcambodia.org
Email: cambodia@embassy.org