There are hundreds of massage parlors and day spas in Bangkok ranging from the very cheap to the more luxurious. Districts such as Khao San Road are loaded with cheap massage options. Sukhumvit area also has an extensive range of massage parlors.

TYPICAL MASSAGES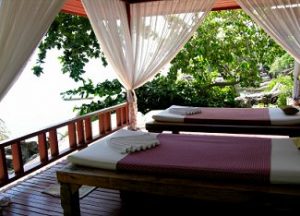 Thai massage is where you remain fully clothed – typically fisherman trousers and a light weight button-on shirt are given – so that you can change from your street clothes. Your feet are usually washed in warm water before your massage. Your massage should be in a private curtained part of a room or in its own room. You lie on your back and stomach during parts of the massage and the masseuse will use their hands with mainly their thumbs to push and massage on pressure points. Thai massage also usually involves some minor stretching. A true Thai massage is a very strong massage – however many masseuses' often give lighter massages for tourists. In any case you should indicate the level of strength to your masseuse.

FEATURED SPA – *Urban Retreat Spa* operates three spa's in Bangkok, their original location is on a quiet street off of Sukhumvit and due to demand two other locations followed including at the Asoke and Phrong Phong Skytrain stops along the Sukhumvit line. We've walked by their Asoke location a number of times (always in a hurry to get somewhere) but recently took one of their blissful 2 hour packages and found this spa an oasis of serenity among all the hussle and bustle of this part of Bangkok.

Their Asoke spa is located in about as urban a location as you will find, surrounded by a jungle of concrete near one of the busier intersections in all of Bangkok (Ratchadapisek and Sukhumvit roads). This is a prime location, mere steps from the Skytrain (exit #4 at Asoke) or a few minutes walk from the metro at the Sukhumvit stop. With such a high volume of traffic and noise outside you would think this might be a noisy spa, not so. The rooms are well insulated from sound and with the purring of the AC and soothing soft classical music in the background its easy to fall into a blissful state.

Urban Retreat offers a number of short and longer spa and massage options. Just arrived in town? Their "jet lag massage" will quickly put you to sleep. A perfect starter option is the 2 hour Oriental Spa treatment which includes a foot massage, a Thai body massage which ends with the warm comforting touch of the lemon grass scented herbal balls. Both their massages and spa treatments are priced reasonably. Urban Retreat also offers a number of their own oils, creams and related items for sale in the main lobby.

"It was great, didn't want to leave. I will be back" – Ray, from China

Sometimes they offer special promotions on their website. For more information & to make a reservation visit: www.urbanretreatspa.net
FOOT MASSAGES usually last from 30 to 90 minutes. Your feet are initially washed in warm water – it is a good idea to show up at the massage parlor wearing shorts instead of long pants as the foot massage covers not only your feet but your legs as well. If you have long pants on, the massage parlor will typically give you fisherman trousers to change into.
The Masseuses will use oil and sometimes wooden instruments for the harder massage work. These can be extremely relaxing and we have almost fallen asleep several times during foot massages. Often after a foot massage the masseuse may have you sit up and will give you a head and shoulder massage.
There are several things to look for when getting a foot massage. The masseuse needs to use enough oil so as not to cause chaffing on your legs (especially for men) and the oil should be removed after the massage with talcum powder and a towel.
Swedish Massage or Oil Massage typically involves removing all of your clothes and lying down on a raised massage table or on a soft mat. You will lie under a small towel. The masseuse will slowly massage your body and incrementally cover you in oil as the massage is being done. If you don't want oil in your hair, tell them to wash their hands before massaging your scalp.

SPA INFORMATION
Spas include more services than the basic massage businesses. You can get a variety of massages, enjoy bubble baths, steam rooms, possibly hot "rain showers", ozone therapy and more. Most spas offer packages from 1 hour all the way up to 5 hours or more. If you want pure pampering the spa experience is certainly the way to go! Some spas serve snacks or meals either during the spa or after. Couples spas are popular with one room devoted to a couple during the entire spa treatment. See below for some of the massage businesses and spa's that we have used in Bangkok.

RECOMMENDED MASSAGE BUSINESSES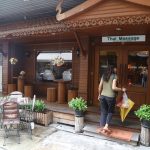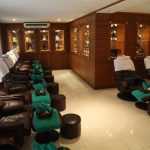 Ai Sa Waan is an intimate space for massage – conveniently located about a minute walk from the nearest skytrain stop, Chitlom. The Hungry Hunter cafe is on the corner and makes for a nice stop either before our after your massage – good drinks. Ai Sa Waan features a number of foot massage stations – and also private rooms for full body massages.
The interior is simply yet nicely decorated creating a relaxing ambiance. During our visit the music was low enough not to be a distraction. We enjoyed several massages here – a foot massage and a thai massage. The masseuse for the foot massage was obviously quite skilled and we would rate her massage significantly better then average. The Thai massage was done very well. Warm tea is brought to you following your massage.
For more information, visit: www.aisawaan.com
Location: Chitlom stop Skytrain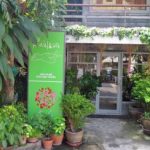 One of our favorites is Ruen Nuad located at 42 Convent Rd in Silom Tel 02 632 2662-3 (see photo to the right). Ruen Nuad is located almost across from the big BNH Hospital – exit the SkyTrain stop at Sala Daeng. They are in a small building in the back of a small courtyard.
We have had massages here and they are very professional and provide a true example of a strong Thai massage. Prices start at several hundred baht. Email: ruen_nuad@yahoo.com
Location: Silom Skytrain Sala Daeng
Baan Sa-Bai Thai Massage provides good massage at an affordable price if you are in the Khao San area. They are located at Soi Samsen 6 (small street just off of the main Samsen street) – near the Rajata Hotel. This is about a 15 minute walk from Khao San Road.
Their massage is located in a small room – but their masseuses are quite good and the price is excellent. Harder massages given per request. They provide full body and foot massages. Space is limited and they become more crowded in the evenings so you may have to wait or come back if they are full. Phone: (02) 628-5792 or (08) 1430-2762
Location: Khao San Road
Hello Spa is another massage shop located in the D&D Inn right in the middle of Khao San Road. They are a full service salon and spa located on the 7th floor of this hotel. Their motto is "quality on a budget"! Look for discount coupons to this spa/salon located on the first floor. Waxing, hairstyling, Face Treatments and Face Masks offered. Phone: (02) 282-7961
Location: Khao San Road Area
K1 Traditional Thai Massage is located on Soi Kasemson 1 Rama Road near the National Stadium. They offer 6 different style massages ranging from their very relaxing foot massage, to traditional Thai massage to herbal massages. They are very centrally located as they are within 5-10 minutes walking distance of the MBK & other area shopping districts as well as the Skytrain. We've tried their massages several times – the traditional Thai massages we've had have been somewhat soft, yet relaxing. If you enjoy very strong Thai massages this may not be the place for you. Simple yet clean decorations. Friendly staff. Reservations not required. Phone: 02 612 5574
Location: Sukhumvit Skytrain National Stadium
If you are looking for cheap Thai massage try Phunnee Massage . They have two locations, one is at "593/6 Sukhumvit Road. Soi 33-35 opposite Suanbenjasiri Wattana Bkk." Phone: 0-2258-2909, 0-2258-2905. Their other location is at "9/1 Soi 20 Sukhumvit Klongtoey." Phone: 0-2261-0412, 0-2261-0410. The prices are the same at both shops. A two hour Thai massage is 250 baht. The girl we usually ask for is "Ian" (Ian is the closest we can come to the phonetic pronunciation of her name.) Her hands are not too hard, and not too soft. She will work at their location on Soi 33-35, but you can request her to come to the one on Soi 20 (both locations off of Sukhumvit Road).
Location: Sukhumvit and Silom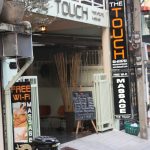 The Touch – is located at 11/2 Ruam Rudee (small side street). This small clean & quiet massage business has one main room with a number of chairs as well as smaller private rooms. The chairs do not recline all the way as at some massage businesses. Their focus in the main room is on foot massage although they offer a variety of massages as well as packages that include discounts. The one massage we had here was extremely strong. Free WiFi is available should you want to surf the net while having a foot massage (not sure why you would want to)! The atmosphere is relaxed, no appointment is needed for regular massages but you might want to make an appointment for a longer treatment.
Special promotions are often offered for longer massages or combination massages. From the PloenChit skytrain stop its about a 10 minute walk here. Phone (02 6515 722) or visit: www.thetouch1.com
Location: Sukhumvit Skytrain Ploen Chit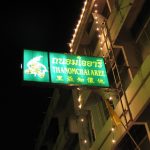 Thanomchai Aree Massage . There are literally hundreds of cheap Thai massage businesses in Bangkok and many cater to tourists. We've seen some blocks with 7 or 8 Thai massage places all lined up next to each other. Thanomchai Aree Massage is refreshing because it has not yet been discovered by tourists, is affordable, and the massage therapists are quite good. The massages are conducted upstairs – curtains separate the individual floor cushions. This business is located across from the Old S Siam Plaza near the Bangkok Bank Samyod at 39-41 Sabsin Road Wangburapha. Phone: 02-2228373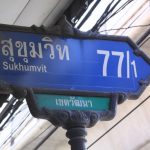 On Nut, Sukhumvit 77 Area . To reach this small soi take the Skytrain to On Nut (stop E9) on the Sukumvit Line. Reference our Skytrain info and map Here. The following directions are assuming you are taking the BTS Skytrain: at the On Nut station, face the direction the train is traveling to reach this last stop on the line and then exit left – walking back down the street towards the way you came on the train. You will be walking almost under the Skytrain at this point and just a short distance down the street on your right side, look for the blue and white Sukhumvit 77/1 sign. Walk down this street you will see a plethora of *very* cheap massage businesses with all starting at 150 Thai Baht per hour for a foot or Thai massage. Several of these businesses are run by the same owner and if there are no employees in one of the shops they will call the other shop.
Location: Sukhumvit Skytrain On Nut

RECOMMENDED SPAS
The following spas are typically higher priced than the massage businesses listed above, they provide top notch customer service and are typically very well decorated.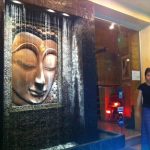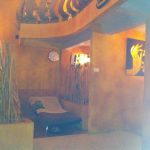 Baan Dalah (a family-friendly spa) is one of many massage businesses on Soi 8 (number 2) and is located less than a minute's walk from the main Sukhumvit Road and the Nana sky train stop. However, unlike many of its "cheaper looking" massage neighbors, Baan Dalah is much more classy and definitely a step up both in quality, ambiance and price. This small multi storied spa focuses on
1 to 2 hour treatments. We can recommend the 90 minute "Deluxe Thai & Head/Neck Massage" massage. In our experience, the masseuses are well trained and take their time offering the max in relaxation practices. Been walking all day in Bangkok – hot tired, and achy feet? Be sure to try their "Emotional Rescue" a unique to this spa foot massage. A wide variety of other massages are also available including Thai, Swedish, Oil and general body care. Visit: www.baandalahmindbodyspa.com
Location: Sukhumvit Skytrain Nana
Bhawa Spa – this luxury spa is located down a small street with their own small quiet soi off of Wireless Road. Attendants greet you immediately as you enter with a traditional Thai wai and then provide a refreshing cold towel and a hot drink while you settle into the very relaxing environment of their main waiting area.
The focus here is on multi hour treatments with many of their services in the 3 to 4 hour range. Review coming soon. Location: Sukhumvit Skytrain Ploen Chit – exit #2 or #5.
Visit: www.bhawaspa.com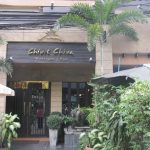 Chivit Chiva Thai Massage & Spa is a boutique spa located across from the Westin Hotel at 16/1-2 Sukhumvit Soi 19 – North Klongtoey. Look for the small church and several small massage businesses next door. A number of the travel guides call this a "budget spa" but in actuality their prices are very similar to other area spas – there is an upstairs and downstairs – simple but elegantly decorated. This is a small spa. Their prices start at about 500 baht for a foot massage and go to about 2500 for the more involved longer massages. Consider any of their packages which range up to about 4500 baht. Their packages usually run up to several hours and include a variety of massages. All their massage therapists have completed International massage courses. For more information visit: www.chivitchivaspa.com, email: contact@chivitchivaspa.com or Phone: 02 2530607-8
Location: Sukhumvit Skytrain Asoke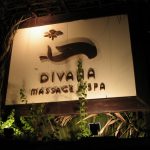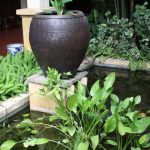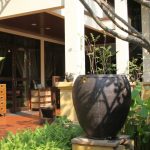 Divana Spa has several locations in Bangkok. The flagship business that we have visited several times is located at the end of the very small 7 Sukhumvit 25 road which is about a 10 minute walk from Skytrain Asoke station. This is a high-class spa run by a group of women flight attendants.
These ladies have traveled the world and have tried many different spa and massage businesses and Divana Spa is a culmination of the best spa features from the spa's visited by these ladies. Divana has wonderful indoor and outdoor ambiance and decorations. Alarge variety of massage and spa packages area offered.
When we are here we go for the full pampering and always choose the 5 hour Spa Specialty package. Plan on this taking most of the day and about 6.5 to 7 hours including a very late romantic style lunch outdoors next to the ponds. Once you arrive you will be given a choice of various scrubs and salts with each one offering different benefits. The very long massage included in this package is extremely relaxing. A nice facial and aroma hot bath is included. The hot bath is in small wooden tubs and if you are tall you will have to scrunch up to fit! The lunch is out of this world. We enjoyed a special Pad Thai and a pomelo lemongrass prawn salad. Wooo! A number of their own specialty products are available in the main shop at the entrance. Visit www.divanaspa.com
Location: Sukhumvit Skytrain Asoke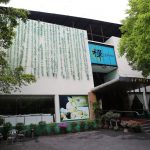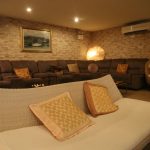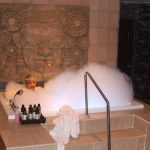 Lavana Spa is located at Sukhumvit Soi 12 – about a 2 minute walk in from the main Sukhumvit Road. This almost looks like a hotel building but there is no hotel here, the first floor entirely contains the spa. For an excellent value to quality of treatment ratio this is one of the better spas in this area.
The staff is extremely welcoming when you walk in (certainly not this way with all the spas we've experienced). We always opt for the 4 or 5 hour blissful treatment which includes the rain shower surprise. The massage therapists are very detailed and attentive to your needs. As with levels of spiciness in Thai foods you can also have levels of strength in massages and you are given a card to fill out before your spa indicating massage strength. The main spa room is tastefully decorated. A very nice creamy dessert covered with sprinkled pistachios is provided after your spa treatment and tea is given during select breaks throughout the spa. This is a spa we definitely return to. For a unique touristy restaurant next door, try Cabbages & Condoms! Visit: www.lavanabangkok.com
Location: Sukhumvit Skytrain Nana
Leelawadee Spa is located at Prachachuen : 89/462 Soi Summakorn 2, Thedsabansongkor Rd. Ladyoa, Jatujak – Phone: (02)-550-5003-4 Email: info@leelawadeespa.com We have heard very good things about this spa, but have not yet tried their services. Have you? If so, email. us: We will try this spa the next time we are in Bangkok later this year and will write a review here. Visit: www.leelawadeespa.com
Location: Skytrain Mo Chit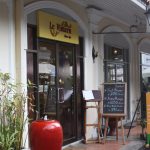 Le Vimarn Home Spa is located just off of Silom Road (Baan Silom 651, Room A6). We've tried more than our fair share of massage businesses in this part of Silom and often they are cheap but the massages are rather average. As a result it is refreshing to find this boutique massage and spa. It is in a small shopping center next to a Holiday Inn. There are a number of nice hotels in this area and the tourists have found this little very boutique spa. As a result be sure to call or stop by to setup an appointment as they are often full in the afternoons. Excellent customer service. You pay a bit more here than the surrounding cheaper spas, but it is worth it. Their prices are still quite reasonably when compared to the larger spas. Phone: 02 266 7470 Visit: www.levimarnhomespa.com/home2.html
Location Silom: Sukhumvit Skytrain Chong Nonsi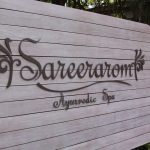 Sareerarom Tropical Spa is located at 117 Thonglor Soi 10, Sukhumvit 55.This spa also provides a number of Yoga like services. There are nice grounds and an open courtyard behind the main gate.
This spa was recommended to us by a fellow traveler but we have not yet sampled their spa services. Visit: www.sareeraromspa.com
Location: Sukhumvit Skytrain Thong Lo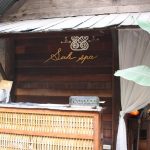 Sukhothai Spa & Wellness Center is located at 11 Sukhothai Road – Dusit. This is a more upscale full service day spa offering a variety of spa services and products. They offer the basic massages and then also a full suite of Spa Packages which combine massages with other services. If you want complete relaxation choose from one or more of their Spa Packages! After treatments you are served healthy food and drink. They are open 7-days a week and can provide free transportation to and from your Bangkok hotel. Visit: www.sukhothaispa.net Phone: (02) 243 6697.
Location: Dusit
Suk Spa is located at 1/30 Sukhumvit 11 right across from the Ambassador Hotel. It is in the same small street as Suk11 Guesthouse. This is a mid range Thai Spiritual Herbal Spa offering a wide variety of massages and spa packages. Prices start at about US $20. Sometimes you can find 10% discount cards at nearby hotels. Local travelers have recommended their services to us. Visit: www.sukspa.com, Phone: (02) 651-2672 email: info@sukspa.com
Location: Sukhumvit Skytrain Nana
Urban Retreat & Spa – see our recommended spa information at the top of this page: www.urbanretreatspa.net