Note: Sometimes a tuk-tuk or taxi driver will offer to take you to a "fancy jewelry store" on the way to your desired destination. THIS IS A SCAM. Often they will tell you they can give you a better price if they first take you to a jewelry store. If you purchase, your receipt may show a false address. In my experience I have found the "jewelry stores" that they take me to of fairly low quality, it is often a great waste of time, and lastly the price offered for the transportation is not that much less than it would have been.
Jewelry Shopping – certain parts of Bangkok are well known for their jewelry shopping. In fact Bangkok is home to the world's largest center for the trade of colored gemstones. There are many many jewelry stores – and to the untrained eye, its often difficult to tell the "real" stones from the fake ones.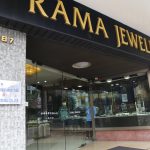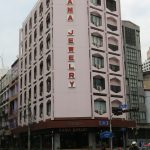 We have had good experiences shopping at Rama Jewelry Group LTD – and first visited Rama's in 1996. We have also heard recommendations about Rama's from professional jewelers who live in the United States. Rama's has been in business since 1960. Their Silom Showroom is located at 987 Silom Road opposite the Holiday Inn Crown Plaza Hotel. Phone: 0-2266-8655 or email: info@ramajewelry.com
For more information please visit their website: www.ramajewelry.com
Another very good reputable jewelry store is located in the Conrad Hotel shopping center, called: Sirima by Pattaya and Phuket World Gems . It is run by a Thai woman who makes all the jewelry herself. Located Unit 112 First Floor CRC Tower (Retail Centre) – All Seasons Place 87/2 Wireless Road Lumpini Phone: +66 (02) 685 3839 Phone/Fax:+66 (02) 685 3893 – NOTE: their Bangkok store may no longer be open but they still have their main store in Phuket.
Email: sirima@worldgems.co.th
Website: www.worldgems.co.th
We have also shopped at Thai Gems but have never received any recommendations from professional jewelers about this store. They seem to specialize in large quantities of gemstones at low prices. Their Bangkok store was located at 314 – 314 1/3 – 3 Silom Road. The last time through town, we found they had closed their retail store. You can contact them by PHONE: 66 (0) 2236-3840-1 or visit their extensive web site at: www.thaigem.com