Death Valley is a very unique and fascinating park. It is a land of stark contrasts and great natural extremes. It is the largest National Park in the lower 48 states and as a National Park, only dates from 1994. It is big, and as a result you need at least 3-4 days to get a "feel" for the park and to visit most of the major attractions which are spread out all over the park.
Death Valley is a land of solitude, it is a land of heat and it is the land of records. What do Libya, Algeria, and Iraq have in common with Death Valley? These areas all have some of the hottest temperatures on the planet consistently in the summer time. The hottest temperature outside of one location in Libya came from Death Valley in 1913.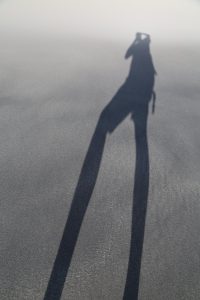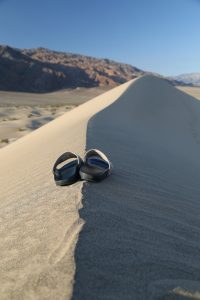 On average Death Valley is the hottest spot on the planet. Badwater is the lowest place in the Western Hemisphere and also among the driest locations in the world. In the summer, Telescope peak at above 11,000 feet can be downright pleasant and is covered with pine trees while the valley floor bakes in the mid 120's and appears to be stark and barren. Or conversely in the winter, you may need crampons and an ice ax to summit Telescope Peak as it is covered in snow and ice.
July is the hottest month with temperatures averaging 115 degrees and night time temperatures sometimes not falling below 100 degrees.
At first glance Death Valley may appear stark and uninviting to the untrained eye. Get out and visit some of the attractions mentioned in this article, talk to the rangers, get out and do some hikes (provided the temperature is reasonable), and you will have a different perspective of this one of a kind valley.
And life has adapted to the extremes here – no more so then the truly impressive and hardy pup fish of Salt Creek (an endemic species only found in this particular high saline creek).
We have visited Death Valley a number of times and each time we discover something new! We cover a variety Death Valley National Park Attractions in this article.
Read on for more information…