Death Valley is a very unique and fascinating park. It is a land of stark contrasts and great natural extremes. It is the largest national park in the lower 48 states and as a national park, only dates from 1994. Synonymous with California – a small part of the park is actually in the state of Nevada. Death Valley National Park is 3.4 million acres – as a result visitors need at least 3-4 days to get a "feel" for the park and to visit and experience the majority of its major attractions.
Death Valley is a land of record setting temperatures. What do Libya, Algeria, and Iraq have in common with Death Valley? These areas all have some of the consistently hottest temperatures on the planet during summer months. The hottest recorded temperature on the planet to date came from Furnace Creek in Death Valley in 1913.
On average Death Valley is the hottest spot on the globe. Badwater is the lowest place in the western hemisphere and also among the driest locations in the world. In the summer, the pine-covered slopes of Telescope Peak (11,049 feet) can be downright pleasant while the valley floor bakes in the mid 120's and is stark and barren. Or conversely in the winter, one may need crampons and an ice ax to summit Telescope Peak as it is covered in snow and ice.
July is the hottest month with temperatures averaging 115 degrees and night time temperatures sometimes not falling below 100 degrees.
At first glance Death Valley may appear stark and uninviting to the untrained eye. Get out and visit some of the attractions mentioned in this article, talk to the rangers, do some hiking (provided the temperature is reasonable), and you will have a different perspective of this one of a kind valley – than simply driving through without stopping.
And life has adapted to the extremes here – no more so then the truly impressive and hardy pup fish of Salt Creek (an endemic species only found in this particular high saline creek).
One fine April day while camped in Panamint Valley we we found ourselves reading Loafing Along Death Valley Trails and occasionally glancing up and tracing outlines of clouds with dots on the car window and thinking about what makes Death Valley so special. Its desert is its freedom. Its solitude is its beauty. Its silence is its wealth.

The searing heat during summer is an extreme seen in few places on the planet. The clarity of the skies. The adrenaline rush of a storm leaving normally dry washes quickly flowing and then just as quickly back to being dry. The thrilling geological landscape and its diversity – its incredible beauty ranging from 11,000+ feet to the lowest point in the northern hemisphere at Badwater. From beautiful sand dunes, to rocks that move during certain conditions to remarkable canyons.

It is also the people.

The native Americans who were here first. And it is the stories of those who arrived much later. The miners. Their singular efforts to locate riches took them to depths filled with struggles and a will to overcome extreme physical obstacles. Like a desert storm, their efforts gained speeds quickly but then ended, often just as quick. The remnants of mines, cabins and mining towns are strewn along the sides of canyons still.

One must mention the parks wildlife – startled by a rattlesnake in the middle of nowhere, warning but not attacking, a road runner quickly darting across your path, a horned toad hiding in the shade of a rock ledge, wild burros intently staring at you like you are an alien, a black beetle scurrying along the highest of the sand dunes or pup fish that have lived isolated in the same waters for 10,000+ years.
—
Several oasis's if you will, are located throughout the park.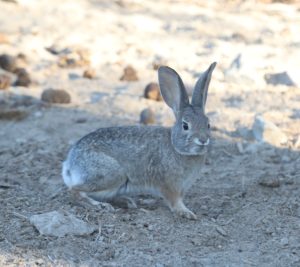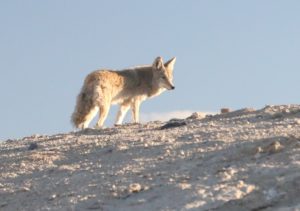 Panamint Springs (next to Highway 190) is a small outpost located on the western edge of the park. Originally there were springs here but they dried up in the 1940s after an earthquake (today the community gets it water via pipe from the nearby Darwin Falls, with a 75% water rights while 25% goes to the very small community of Darwin). The town features a general store, gas station, restaurant & bar, small motel and RV campground. The Panamint Springs Resort (private) was founded by one of Buffalo Bill Cody's cousins in 1937.
Stovepipe Wells, about a 35 minute drive east of Panamint Springs offers a well-stocked general store, a gas station, motel (with a nice pool), RV hookup and tent camping space, several restaurants and a saloon. From the top of Towne Pass to the west, motorists can essentially coast downhill for about 18 miles before reaching Stovepipe Wells. On hot summer days, this is where visitors will first experience Death Valley's extreme heat.
Furnace Creek is the the center of visitor activities in the park and is located about 30 minutes from Stovepipe Wells. Features several restaurants, accommodation options, several large swimming pools, the world's lowest golf course, a museum, a visitors center, several campgrounds, RV hookup places, a gas station – and is generally the primary gathering place for visitors to the park.
We have visited Death Valley many times and each time we always discover something new. We cover a variety Death Valley National Park Attractions in this article.
Read on for more information…