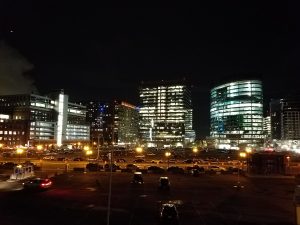 History, charm, architecture, food, theatre, culture, arts, sports teams, universities, marathons, regattas and so much else. There are more reasons to visit Boston than I can count. As if it needed any more reasons for a visit… But after my recent trip to Boston, my first one in four long years, I've found yet another one. The Seaport district, just east of Downtown Crossing and across the Bass River, has been reborn from a rusty junkyard to a highly sought-after new neighborhood. It is without question Boston's hottest new location – modern, trendy and worth checking out.
The area has come a long way in recent years. When I lived in Boston around the turn of the millennium (ugh I'm old…), the Seaport was an industrial dump that was ritually avoided unless you worked in the shipping industry or unfortunately needed to attend a conference at the convention center. It stank, it was dirty and rusty, and it was decidedly unhip. There was practically nothing here other than old, dilapidated junk lots.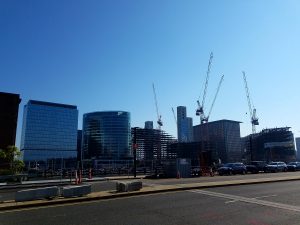 How times have changed. Tucked among the many modern, shining glass apartment towers that now rise above the shoreline, the public can find leisurely walkways, upscale restaurants, bars and clubs, lounges, walking areas and plenty of parks. Seemingly everywhere, luxury vehicles deliver luxury clientele to luxury hotels. Even the Boston Children's Museum is located here, which says a lot about the atmosphere of the new and improved Seaport.
Boston, in general, is a city of young people – students and young urban professionals dominate the scene. That seems even more true of the Seaport district. Fitness buffs running, yoga fans stretching out in parks, people walking their dogs and young couples holding hands while strolling on broad promenades are all bound to be seen among the never-ending stream of professionals walking home to the Seaport from a long day's work in downtown. In summer, large beer gardens attract the post-work crowd to mix and mingle in Boston's warm evenings.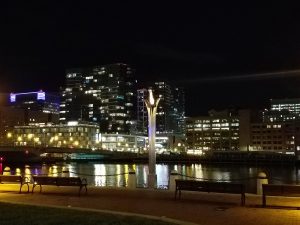 And more investment is being pumped into the Seaport. New high rises are sprouting everywhere, enveloped in modern glass and polished steel. It's almost a second downtown, the young chic sibling coming of age, competing with the old-fashioned and conservative older one. At its current rate of growth, it feels like it might actually outgrow the original. Who knew that a traditional, old school east coast city could reinvent itself into a modern and trendy hotspot. So next time you need a place to visit and think you've already seen all there is to Boston, think again.