Blogs of Travel
The creativity & desire to share experiences among those who have been blessed with the passion, opportunity & ability to wander & explore is a beautiful thing. This is the *ULTIMATE* updated travel blog list on the web with over 7,000 travel blogs listed! We spend *significant* time searching for travel blogs not yet in this list. Focus is on domain name sites in English in the format: www.###.xxx. More info about this list here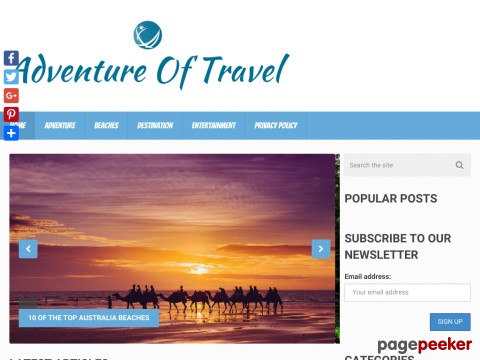 All Journeys Have Secret Destinations
7 views
Submitted Mar 26, 2017
from Rob: "personal blog documenting what I do, the places I visit, my thoughts, photography and advice on things as well as the odd random musing. I hope it inspires others to leave the rat race like I have and travel!"
93 views
Submitted Feb 26, 2010
From Winnipeg to Guatemala and all points in between...overland travel...Mother & Son
21 views
Submitted Aug 3, 2015
Our goal is to inspire people to explore outside of their comfort zone and experience the beauty of the world.
5 views
Submitted Apr 24, 2017
About two years ago I decided to dive head first into the world of adventure and travel. The more places I went, the hungrier I became. Photography being something I had loved in one form or another for as long as I can remember was an obvious complement to my new found love of travel and so It began, my quest to photograph the world and places I love.
8 views
Submitted Jan 1, 2017
I have a crazy zest for life and want to share it with others…specifically, YOU. Travel and the outdoors are my greatest source of fuel in this crazy world. Seeing 6 continents (Antarctica I will get to you soon!) and countless cities & amazing cultures in foreign lands with the plan to keep seeing & doing & climbing has led me to create this Blog space to share that with you!
55 views
Submitted Jul 20, 2012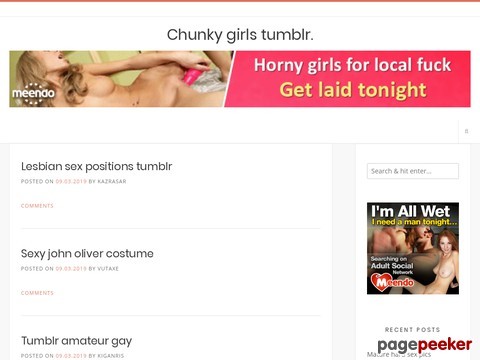 Im Stacey, Im a twenty-something whos passionate about living life to the fullest. I love the outdoors: diving, snorkling, kayaking (youll never find me trekking though... Im not good vertically). I also love to read, eat and learn about other cultures!
32 views
Submitted Jun 12, 2014
I have been asked many times by family, friend's even strangers where is my blog about all my adventures traveling the world. I have always given them the same answer, that I have been to busy with work or actually traveling around the world. Well I thought that it was about time that I changed…
8 views
Submitted Mar 6, 2017
Im a travel loving journalist and radio producer based in Sydney, Australia. From my own gorgeous city to those adventures that require a passport and visa, Adventures All Around is dedicated to the places I love to go, and the things I love to share.
83 views
Submitted Dec 16, 2012
My name is Neysha. I am currently living in Nashville, TN although I was born and raised in Buffalo, NY (Go Bills). I am here because I want more out of life! I am new to the travel world and am trying to figure it all out one trip at a time! I want to help all my new travelers out there and give you guys my favorite tips, guides, and adventures along the way. So come along on this crazy journey with me!
4 views
Submitted Aug 2, 2017
travel and photography
4 views
Submitted Apr 2, 2017
My name is Kimmie Conner, and I was born and raised in California to a pilot father and a flight attendant mother. I like to say that I've had travel in my blood from the start! In recent years I have found I have incurable fomo for adventures and sunsets (Fomo means fear of missing out… its a thing here in CA). In other words, I simply cannot ever say no to a good adventure, and must always watch a good sunset.
28 views
Submitted Feb 17, 2016
We are Daniel and Delaney Juarez, a married couple who loves traveling part time. We both have jobs - Daniel as a firefighter and I as a teacher - but travel brings a level of excitement to our lives that I don't think we could have found anywhere else.
3 views
Submitted Nov 15, 2017
My name is Claudia and I guess its pretty obvious that I am in love with travelling. I am based as a Vancouverite in British Columbia, Canada. Professionally, I work in the Child and Youth Care (CYC) field and love every moment of it but as the sign in my office says I "Will Work For Travel".
15 views
Submitted Apr 5, 2016
Just an American girl, living in an Aussie world. Come follow me on my many adventures in AUS and around the world!
8 views
Submitted Dec 24, 2016
Connecting to the world through travel and language.
14 views
Submitted Jan 30, 2016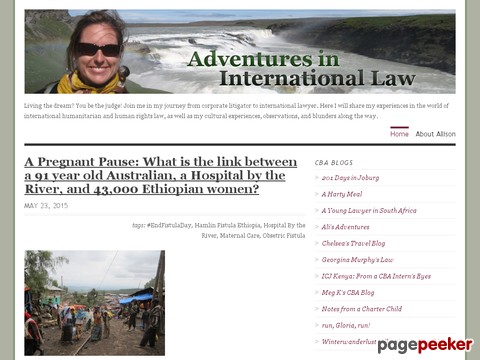 Living the dream? You be the judge! Join me in my journey from corporate litigator to international lawyer. Here I will share my experiences in the world of international humanitarian and human rights law, as well as my cultural experiences, observations, and blunders along the way.
36 views
Submitted Aug 2, 2013
I have always had a passion for travel, ever since my geography lessons at school opened my mind to how much more there was to the world than the caravan park in Brittany where I spent my most exotic family holidays. Since starting with Africa at a very naïve 22 (much to the despair of my poor terrified mother!), I have visited over 40 countries, seen some of the world's most amazing sights, experienced the best (& at times, worst) of human behaviour & had my fair share of scrapes & incidents along the way.
7 views
Submitted Feb 25, 2017
A lover of lifelong learning, adventures and all things political, I share stories about my travels in Toronto and around the world through my blog, Adventures of a Blond White Girl
20 views
Submitted Aug 21, 2015
Traveling for me, is not only about seeing the sights and monuments. It's much more about connecting with the people, and understanding the culture. Small exchanges in a foreign language and, the joy that comes from being understood – this is what truly inspires me to travel.
40 views
Submitted Jul 20, 2012

About Dave's Pick
Category Stats
Subcategories:
2
Listings:
7321 (7336 counting subcategories)
Regular:
7314
Dave's Pick:
7
Last listing added:
Jul 20, 2018