Blogs of Travel
The creativity & desire to share experiences among those who have been blessed with the passion, opportunity & ability to wander & explore is a beautiful thing. This is the *ULTIMATE* updated travel blog list on the web with over 8,500 travel blogs listed! We spend *significant* time searching for travel blogs not yet in this list. Focus is on domain name sites in English in the format: www.###.xxx. More info about this list here
We are a couple of 40-somethings living in Puerto Rico. Until recently, we were both IT directors and worked for a major public university in the Mid-west. We lived the normal, stress-filled, 8-to-5 lives, with majority of our time revolving around work. But we loved to travel and have dreamt of living abroad, for years. Ideally we wanted to live somewhere warm and beautiful – gotta tell ya, the mid-western winters got really old!
16 views
Submitted Feb 21, 2016

I'm April, a Georgia native currently residing in Los Angeles. I am absolutely addicted to travel, food (especially cupcakes) and cultural connections.
56 views
Submitted Dec 30, 2011

After traveling for 10 months through 26 countries with the accumulated knowledge of having seen over 40 countries (so far), we decided to share our experiences. This isn't just a laundry list of things to do or see, but a useful, stimulating, thought-out list of 100 AbsoluteVisits for jet-setters and travel romantics alike. Regardless of "wonder" or popularity, we want to excite people to travel to places they haven't yet seen before as well as encourage them to share their experiences.
66 views
Submitted Jul 11, 2012
experiences, expatriate, exploration
38 views
Submitted May 28, 2014
I'm Tera. I'm a registered nurse and the writer behind Accessible Exploration. I'm a small-town Mississippi girl with a craving for the world as big as the sky. The two greatest passions of my life are helping others and of course, travel. Accessible Exploration is the love child born of those two great passions.
9 views
Submitted Jan 31, 2017

Join me as I continue to explore our amazing planet, have unabashed enthusiasm eating and drinking my way through incredible cultures, and encourage acts of kindness whenever possible.
3 views
Submitted Apr 24, 2017

My primary focus on the blog will be backpacking on a shoestring as a solo female traveller.
34 views
Submitted Apr 30, 2015
Whenever I travel, I travel with my girlfriend. And if I had to give us a name, I'd call us the moaner and the traveller – me being the moaner.
2 views
Submitted May 24, 2017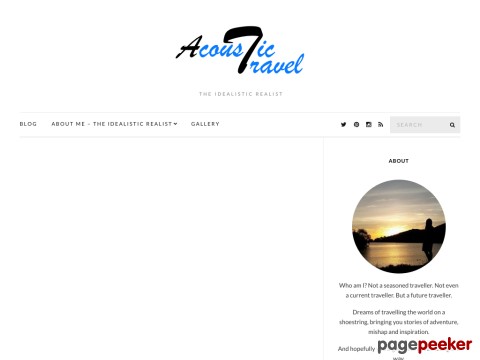 Who am I? Not a seasoned traveller. Not even a current traveller. But a future traveller. Dreams of travelling the world on a shoestring, bringing you stories of adventure, mishap and inspiration.
12 views
Submitted Jul 2, 2016
We are mid-range travellers who love to experience the world in different ways. We stay in cheap hostels and eat street food but love to treat ourselves to meals at award-winning restaurants and nights in luxury hotels. As strong advocates for the outdoors, we spend our time swimming in the ocean, meandering forest paths and exploring mountain landscapes.
11 views
Submitted Nov 13, 2016
I am currently on a solo overland expedition which will initially cross North Africa, the Middle East and Asia. If all goes well, I will then sail across the South Pacific, ship the car to Chile and drive up through South and Central America to Alaska
63 views
Submitted Aug 8, 2010
Let's bring back the idea of travel as a search for inspiration and education. It's nothing more than changing the way we look at traveling and act a bit differently.
57 views
Submitted Jul 20, 2012
The active and adventurous way of living and travelling. New post every sunday! Blog by Veronika Ask Stuksrud
10 views
Submitted Feb 1, 2017
To backpack to all 7 continents by following my spiritual intuition and sharing my unique cultural experiences along the way.
51 views
Submitted Jun 7, 2012
My name is Vanessa and I love to travel. I started travelling in my 20's and I'm now in my 50's. My first real trip outside of Canada was to Cartagena, Colombia.
2 views
Submitted Nov 15, 2017
Hello and welcome to the Ad-lib Traveller blog founded by Colleen Williams. I started this blog as a way to share my travel experiences with like-minded people across the world. Ultimately, I see the blog as a way to share my own experience but also to learn and gain inspiration with others
46 views
Submitted Feb 7, 2013

Adam blogs from around the world
50 views
Submitted Jan 25, 2014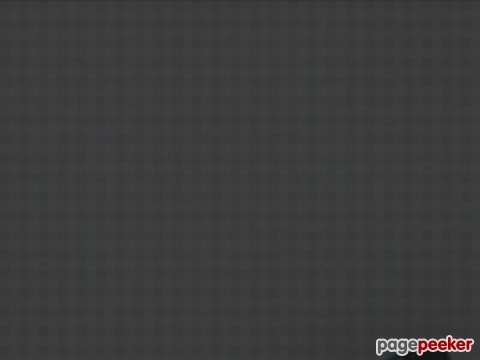 Adam's world travel adventures
10 views
Submitted Dec 17, 2016
I'm Addie, and welcome to Addie Abroad! Last year, I moved across the pond from small town Illinois to the UK to attend university. Now I'm doing my best to see as much of Europe as I can while I'm here.
3 views
Submitted May 24, 2017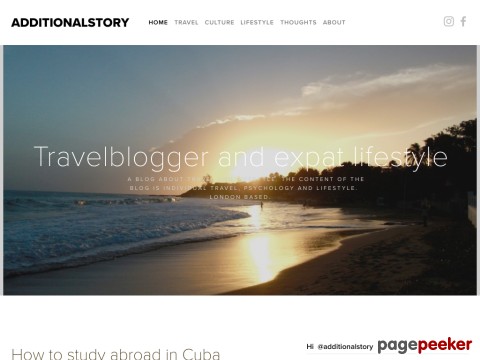 I discovered my passion for traveling very early due to my extreme curious mind. Naturally I am very keen to see how live is all over the world.
10 views
Submitted Dec 17, 2016

About Dave's Pick
Category Stats
Subcategories:
2
Listings:
8847 (8862 counting subcategories)
Regular:
8840
Dave's Pick:
7
Last listing added:
Dec 8, 2017