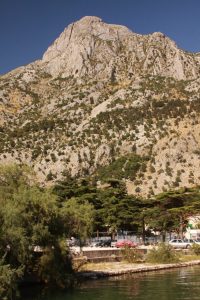 If you're used to relaxing vacations sat upon peaceful white sands, making the decision to take an adventure holiday can be daunting – but it should be well worth the leap (quite literally). Read on for a guide on booking your first thrill seeking break in Europe.
Choosing an activity and finding the perfect location
Are you ready to embrace your wild side and discover the great outdoors? Europe is home to many brilliant adventure holiday destinations. Where you head depends largely on the activity that takes your fancy. You'll need to decide whether you're going to spend your whole holiday on one challenge or mix it up with a selection.
Cycling and mountain biking – If you want to feel the fresh-air blowing through your hair, cycling is an invigorating choice and an excellent way to view dramatic landscapes whilst keeping fit. Choose a destination that will provide hours of calm cycle path enjoyment, or test your riding skills to the max with treacherous downhill terrain.
Austria is perhaps not the first place you'd think of when it comes to riding, but it's a true European gem with uphill and downhill tracks. Portugal, Spain and France all have exceptional cycling opportunities too.
Watersports – There's nothing more refreshing than spending time out on the open water with glorious sunshine beating down upon your skin. There are numerous water based activities to pick from; choose between calm outings in a canoe or a brave trip white water rafting, an afternoon swimming with dolphins or a week spent learning how to Kite surf.
If you can't stand to be away from a beach destination, you'll find most of Europe's popular sun holiday hotspots have water sport centres, but for Kite surfing make sure to head to the south-west coast near Tarifa and for canoeing try the Swedish equivalent of the Lake District, called Dalsland.
Hiking – For a slowly paced adventure, try an off-beat trial with a ramble across rugged mountain tops and through steep valleys. Hiking can be fun for all ages but is often favoured by the older generation who are in no rush and simply wish to soak up majestic views.
The Fagaras range in the Alps of Romania is a beautiful destination for a unique trek through the Piatra Craiului National Park where you can pass lynx, wolves and bears.
Climbing – Get your heart racing with the thrills of outdoor climbing. Will you be brave enough to tackle a jagged cliff face or would you prefer to abseil at a designated adventure park?
Sardinia is known for its limestone sports climbing and bouldering spots whilst Kalymnos in Greece is another fine place for all-round climbing opportunities. If you want to stay closer to home, England and Wales have some brilliant climbing destinations too.
Packing for adventure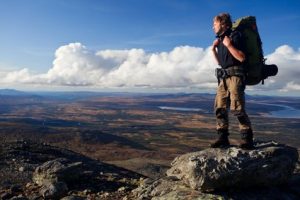 Getting your adventure holiday gear together usually takes a little more prep than your traditional family getaway. Are you well prepared for the activities you will be undertaking? Do you have waterproof gear for unforeseen wet weather whilst outdoors? Have you packed a first aid kit and necessary sun protection? Take a look at the expected weather conditions before you leave using a travel information site like Amadeus.
What you need to pack will obviously depend on the adventures you are seeking, but remember that you are likely to need extra changes of clothes! You probably don't want to have to do the washing every day and hotel laundry services can be expensive.
If you have your own personal equipment for activities like skiing or horse riding, you need to make a decision between taking your own gear (which may offer greater performance and comfort), or hiring some on arrival.
Don't forget to consider additional travel insurance for your active holiday. Check with your standard holiday insurer that you are covered in the case of accident or injury when carrying out watersports, climbing or any other adrenaline fuelled excursion you are likely to partake in.