Travelling is one of the most life-changing experiences you can undertake. Whether you're just jetting off to a fascinating location for a week or if you're planning on living out of your backpack for a year somewhere, you're bound to create unforgettable memories that you can cherish for years to come. Of course, it's easy to get overexcited and rush your preparations when you have a big trip coming up, but you still need to take the regular precautions so that you stay safe when abroad. Below we've listed some of the most important things to remember before you set off on your travels.
Tell your bank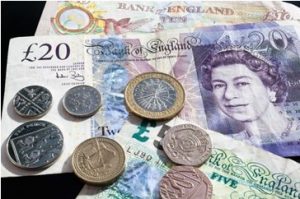 If you're planning on using your bank card abroad then you should definitely inform them about your journey before you go. The last thing you want is to be denied the chance to withdraw money from the local ATM, potentially leaving you in a very sticky situation. Most of the big banks have online facilities where you can tell them what countries you're travelling to and for how long, but if your bank doesn't then just give them a ring and they'll be able to mate a note of it. Failing to do this could see your account being blocked while you're a thousand miles away from home – not the best situation to be left in!
Scan all major documents
Your major travel documents, such as passports and visas, should be scanned and copied, before being stored away in a separate part of your luggage. You can also save digital versions to your phone, so even if your bags are lost then you still have those vital documents. Trying to get a replacement passport when you're in another country definitely isn't an ideal way to spend your trip.
Get your vaccines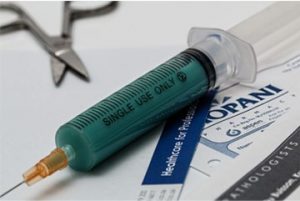 Depending on where you're travelling to, you might be advised to take certain vaccinations for protection. Doing this is imperative, and some vaccinations can make you feel a little poorly for a while, so make sure to book an appointment with the doctor well ahead of your trip. Your GP will be able to tell you which jabs you will need in order to be up to date.
Separate your money
It's natural to keep all of your bank cards and money in one place when you're at home, but when you set off on you adventures it's a good idea to spread things around a bit more. You should try to keep one source of money on your person and another in your bag, so that you're covered just in case the worst should happen.
Check certifications of instructors
If you're planning on doing some thrill-seeking then it might be a good idea to research some operators beforehand to make sure they have the right qualifications. Activities like scuba diving and bungee jumping should only be performed with instructors who have exceptional safety records.
Travel insurance
This is an absolute necessity. If you are hurt or get sick while abroad then you may need medical attention. Even minor ailments could run up huge bills when you get sick abroad. Getting travel insurance might seem like a hassle at the time but you'll be thankful for it if you're unlucky when on your adventure. If you are travelling through Europe you can even apply for a European Health Insurance Card (EHIC), which provides free access to state-provided healthcare in most European countries.
Europe EHIC Services Ltd. is a UK company which helps people get their EHIC faster by accurately filing clients' paperwork on their behalf.