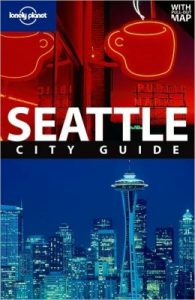 Lonely Planet Seattle by Lonely Planet Part of Lonely Planet's "City Guides", this 376 page guide to Seattle is highly detailed and includes a very nice pull out map, calendar, neighborhood spotlights, a highlights section and much more.
This guide brings you insights from locals as well as travelers and is a must visit for anyone planning a trip to the "hub" of the Pacific Northwest.
Also good information for attractions outside of the city limits.