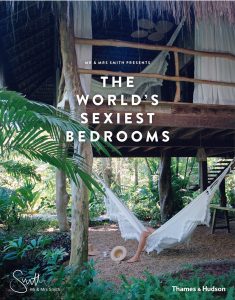 Sometimes you want more – more intimacy, more bed time, more privacy. The World's Sexiest Bedrooms, a collection intimité by one of the travel spheres' most highly regarded luxury brands, Mrs & Mrs Smith highlights a coveted selection of carefully curated chambers in some of the world's most sought after destinations.
From Provence to the Turks & Caicos, these tastemakers have created the ultimate compilation of romantic and sexy spaces. Find your dream suite complete with private beaches, private pools and private terraces.
Hang the "Do not disturb" sign on your door and luxuriate in one of these hideaway locations.
The envious job of photographing each of these resorts was in the capable photographic hands of Polly Brown. Her tantalizing photographs immediately whisk one away to a sublime world of romance, pampering and luxury.