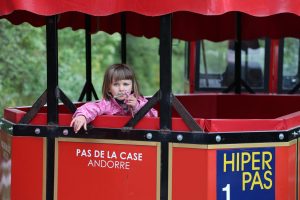 The independent traveler will want to pack as light as possible, especially if planning on taking trains or boats. When I travel to Europe, I take trains or budget airlines everywhere; for the nimble traveler there are certain advantages to packing light. It is easier to keep an eye on your gear and it is easy to fit into the sometimes small luggage compartments. Key words to packing for Europe are: light, light, and light. I fit all my gear into a school size backpack. For some people this may be an impossible or frightening scenario!
Below is a list of items that I often bring and the quantity taken, if more then one.
Also visit Dave's General Travel Packing List for a complete updated list of items normally taken on a trip.
Keep in mind that this all fit into a school size backpack which contains one large compartment and 3 much smaller ones.
– T-shirts (2)
– Flip flops
– Tennis shoes (which I promptly threw away after my hikes in the Alps)
– Regular shorts
– Swimming shorts
– Socks (2)
– Underpants (2)
– Small hat
– Thin lightweight long pants
– Hooded sweatshirt
– Postcards (3 from unusual places in the states!)
– Small soap bar
– Small shampoo containers (3)
– Small toothpaste
– Small toothbrush
– Foam for keeping the back part of the pack stiff (2) (this probably isn't necessary)
– Small radio (this may also not be necessary for most people)
– Small role of toilet paper
– Passport
– Currency from your home country
– Phone
– Small pocket knife
NOTE:: Small pocket knives are no longer allowed to be carried onto airplanes – Small pocket knives can still be taken with you on your travels, however they must now be in your "check in" baggage.
– Small comb
– Sunglasses
– ATM card
– Visa, MasterCard – other 'plastic'
– Picture of family to show the local people (this is a good icebreaker)
-Chap stick
-Garbage bag (for keeping dry)
– Digital camera – with a zoom lens
– Photocopied travel info -maps, hotels ect.
– Photocopies of passport, credit cards, ect.
I rarely used some of the items on the above list. Depending on the time of year, one may not even want to wear socks. I was washing these the most out all my clothing. It certainly would be a time saver to go sock-less in sandals in the summer. I never used the garbage bag, but it was there in the case of rain to cover me or my pack or both. I only used the pants, hooded sweatshirt, and tennis shoes when I was high in the French alps. The above seems like a bare bones list, but it served me very nicely during my first trip to Europe (6 weeks). Pack for general needs, not the exception. Some things you can certainly do without for a few weeks of travel or purchase if needed.
Another item that I utilized, especially after my purchases began to spill out of my limited space backpack, was a secondary large sturdy carrying bag made out of fabric. Airlines allow a second carry on bag; I used this to hold some of my souvenir purchases for friends and family.
Daily Laundry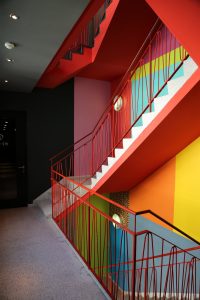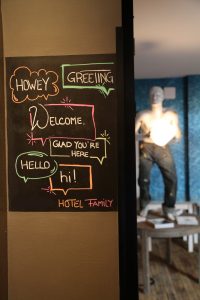 With only one or two pairs of each article of clothing, I was doing laundry fairly regularly. Most of the hotels I stayed in had soap. I did my laundry at nights after each day sight seeing. The laundry was done in the sinks using warm to hot water. For most people who use washing machines – the art of hand washing clothing has been lost. You really need to lather the clothing. Take a bar of wet soap and wet your hands. Place the soap on a large part of the clothing. Next take your palm and hand and run it in circles on the soap bar so the lather begins to cover the article of clothing. Once you have the clothing well lathered on all sides you are ready to scrub. Hold two parts of the clothing and rub it vigorously against each other in a circular motion. Do this on several points on the clothing. Next put the clothing under the warm/hot water and squeeze it out. Repeat the entire process one or two more times before completely wringing the clothing out. The more water you can remove from the clothing at this stage, the faster it will dry in the long run.
To be honest – I only went through the full cleaning process every other time that I would do laundry. Doing a quick lather and rinse can get you by for several days, without odors and visibly dirty clothing.
After the wringing process I would hang the clothes to dry, either outside the room, especially if there was a balcony, or inside the room on the end of the bed or off the sides of chairs. Usually by mid morning they were fairly dry. The beauty of having two sets of clothing is that while one is drying, you always have another clean pair.
Keep in mind the above packing was done with concern for doing a lot of walking around Europe and traveling by train. If you are renting a vehicle you will certainly have more luxury of space when packing.