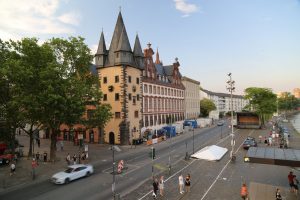 This article differs from a number of other travel articles on Dave's Travel Corner in that it is not written about a specific place, location, or destination. It is written from personal experience based upon numerous trips to Europe and is intended to give the independent traveler to Europe additional information about a diversity of activities or experiences across the continent.
The initial countries we visited before writing this article were the following: Greece, Italy, Switzerland, Austria, Czech Republic, Slovenia, Spain, Germany, & France. We have since visited every single country in Europe and in the process gained our own European citizenship.
The information in this article is presented to give one a general overview and a broad idea of what to expect from traveling in Europe.
Some of the information presented may focus on only one or several countries, rather than all of Europe; we will mention these particular instances as they occur in this article. In our experience most of the "horror" stories that you hear from fellow travelers or from travel books involving crimes are by far the exception, rather than the rule.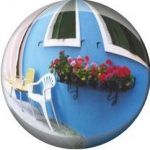 Taking the proper precautions will decrease your odds of getting pick pocketed, robbed, or mugged to almost zero. Staying aware of your surroundings at all time is the most important part of avoiding theft while traveling.
However, knowing about all the different techniques and strategies that people can use to rob visitors, is very valuable. By knowing these, especially individual stories, one can be more aware and cognoscente of the situation before it develops into a potentially harmful one. Many of the travel horror stories are good because they help to heighten our awareness about possible harmful situations, but some are sensationalized and those seem to cause rumors and tend to cause the wrong impressions about a country or place.
Traveling around Europe is very easy using train or bus. Europe also boasts quite a few budget airlines and flying is often cheaper and certainly much faster than taking trains or buses. Budget airlines tend to fly to the lesser known airports even in major cities.
Click Map for Larger View