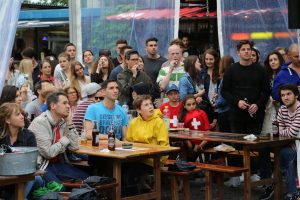 I think that whatever country you are traveling in you will meet the bad apples as well as the good oranges. On my first journey through Europe I met some very helpful people who went out of their way to give me advice, show me certain areas, or give me help. Then I met some overly stressed people who all they had to say was "stick it between your teeth".
I could definitely tell a general difference in personality between different cultures and different countries.
When I was in Greece I noticed most people were laid back, friendly, and for the most part, they spoke English. I met many more people from the United Kingdom in Greece then I did from the United States.
In Italy I was given a rough time by a number of people in the tourist industry. My impression was that these particular individuals were rude and could care less about helping you with directions, the language or other important travel items. I talked with other travelers and their reaction was mixed. Some had great impressions of the people and some felt my way. I had particularly bad incidents on the trains, at the reception desks in hotels, and especially on boats and ferries. One fellow traveler summed up the people as "everyone is their own authority".
At first I summed this up to people in large cities being tired of always dealing with the "dumb" tourists. However, my experiences did not change, even in the Italian countryside away from the touristy areas.
I found the people of France, Germany, Switzerland, Austria, and The United Kingdom to be quite friendly and helpful to the tourists.
Greece and Italy struck me to be on the cusp of the "first world", but not quite there with the services, amenities, and cleanliness. These were just a bit below western & northern European standards.
Eastern Europe was very clean and was less visited by foreign tourists. I noticed several youth opposition rallies against police brutality. In several large cities in eastern Europe there were student organizations at booths along some of the main streets trying to get signatures to stop violence against youths.
Visitors to Europe most likley will visit museums, monuments, attractions, galleries, or some combination of these sights. I found that there were a few common themes in all these museums, no matter what country you were in.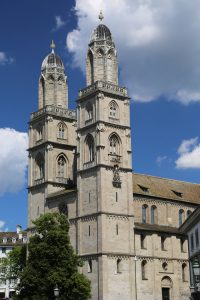 First of all, with the exception of The Louvre and the Orsee Museum in Paris, all the museums we visited DID NOT allow photography. They do not allow SLR cameras, automatic cameras, digital cameras, cell phone cameras or video cameras. Certain museums went as far as to remove you from the premises if you did not have a lens cap on your camera. Other museums would hire "lens blockers" to walk around and find people with cameras. Once they found that you had a camera with you, even if you weren't taking pictures, they would cover your lens with their hands or with a piece of paper. The covering of your lens would not last very long, as people would tell them that they were only holding a camera, not taking pictures.
However, this did NOT stop me from taking as many pictures that I could. You can see these pictures in other Dave travel articles and in the photography section of this website – from diverse "off limit photography" places such as the National Museum in Prague, the Sistine Chapel in the Vatican, the Shonbrunn Palace in Vienna, numerous other famous locations, and many unique churches throughout Europe.
Another thing to remember is that most of the churches and cathedrals throughout Europe require the proper apparel. The common misconception is that no shorts are allowed. This is usually false; entering a church depends on the length of shorts you have on. If your shorts are less than 2.21534 inches above your knee you will be admitted entrance to the churches, and yes they do carefully look at the length. If after careful observation shows that your shorts length are greater than 2.21534 inches above your knee you will be turned away from most churches. Sure this is an exaggeration, but this is how we felt after being closely examined several times and either given an ok or a "no entry" based on the length of our shorts. If you have pants on, they won't look at you twice and you will be granted entry to the church.
Pants, however are uncomfortable on hot European summer days. For those people with short shorts, I recommend wearing longer shorts, using zip off pants, or taking a light pair of pants which you can easily slip over your shoes and shorts just before you enter the church. These can be easily removed just after you exit the church.
Another note: hats are not allowed to be worn in churches. I found that the most lenient churches were in the Czech Republic where some of the churches have been more commercialized and you have to pay to get in, whereas most of the other churches are free to get in.