Finding one's way around a foreign city in the time of pre-Internet was a challenging situation at best taking significant time to avoid getting lost (which invariably happened anyway). One had printed maps that one had to determine their location on before being able to route a course to a desired destination. Not always easy without a digital blue dot to guide you. And road signs were often missing further causing complications. Later some independent travelers used stand alone GPS units, certainly quite helpful for travel if one could figure out how to use them.
Fast forward to the present: before we discuss types of transportation and other issues dealing with transportation we want to stress the utmost importance of being able to follow Google Maps. Prior to your trip, open Google Maps on your phone and zoom in on any cities or countries you will be visiting. This way the maps are saved in your phone even if you are not online – and you can still use them to determine your location and follow the blue dot to your final destination. And the blue dot on the map shows the direction you are facing at any one time to simplify things.
If you are a good map reader you will be able to easily find your way around an otherwise confusing city. Your map and metro reading skills will also help you or hurt you in the often crowded and sometimes confusing subways.
The following are forms of transportation we have used to travel around Europe during numerous trips to the continent. These are listed in alphabetical order.

Airplane

Over the decades Europe has seen an influx of budget airlines, (Ryan Air, Easy Jet, Wizz Air to name but a few) and based on a time to cost ratio, can be one of the most affordable ways to see the continent especially if flying between countries located far apart. These budget airlines are no frills – usually not providing an in-flight magazine, charging for drinks (including water) and snacks and featuring tightly packed seats with little leg room (and seat backs that don't recline).
Budget airlines often (but not always) use intermediary airports – smaller less known airports that are located at the edge of cities or even further away. When booking flights it is always very smart to determine the airport you will be flying into and out of – often it is not the city's primary airport especially in places like London, Paris and Frankfurt. Distances between the intermediary airports and the larger airports can often take up to an hour or longer (so factor that into any transfer time when booking flights).
Flight prices are often cheaper when booking in advance (several months) and especially so for flights during the peak of the summer season. However we have also found last minute flight prices the day or two before that were still very reasonably priced. But with that said, with conventional airlines, we have found exorbitant prices while last minute shopping. Often airlines will hold sales for a brief period of time. Skyscanner, Google Flights and Google Matrix are several of our go to sites for price shopping. But always check the airlines website directly.

Car
For those renting cars, driving your own vehicle on European roads can be fairly easy (just pay close attention to which side of the road people drive in each country – and yes it can vary). Several times at large airport rental lots or waiting in line at rental counters, we have found ourselves Googling the country to determine which side of the road people drive on!
Note that it can be difficult to drive and negotiate roads in larger cities. Some cities such as Rome are extremely congested, often lanes are not very well marked and people are rushing around in all sorts of vehicles, darting in and out of traffic. Think twice about driving a rental car in a large congested European city or if your plans do not call for going into the city, often renting a car at an airport is a good option (which tend to be located on the outskirts of cities and therefore theoretically less congested).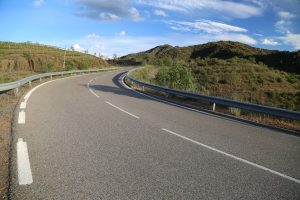 Most car rental companies in Europe will not rent cars to persons under the age of 21. This differs slightly from the USA where most car companies will not rent cars to those under 25 years of age. To rent cars in Europe you need to be above 21 years of age (as mentioned above, and have a valid current drivers license. European cars are on average much smaller then the cars driven in the USA. Most are manual transmission. However, if you want an automatic transmission vehicle you must specifically request this when making your online reservation. Automatic transmission vehicles often are significantly higher priced then the manual transmission vehicles. The prices for rentals vary dramatically between countries. Some countries also have high local taxes for car rentals.
You will want to check and verify that your car insurance provider in your home country covers you in the case of collision damage when you are in Europe. If not, you will want to purchase additional collision insurance or use a credit card that provides coverage for auto insurance. Make sure the rental company knows your rough driving itinerary. They will need to know if you plan on driving it through several countries.
Fuel
Fuel prices are much higher in Europe then they are in North America especially with today's increased oil prices. Fuel at highway stations costs more then fuel at a self service station. Fuel in Europe is split into two categories; normal octane and super octane.
Many of the roads and highways in France, Spain, Greece and in Italy are toll roads. In Italy one can buy what is known as a "VIAcard" in advance from toll booths and gas stations. There are also toll roads in Austria and in Switzerland.

Ferry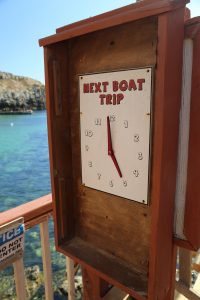 Large ferries in our experience, are usually not filled to capacity except perhaps during peak summer season. Certain boats called the "hydrofoil" (in Greece) were much nicer than the normal ships. These were air conditioned and were less crowded. Another nice feature of the hydrofoils is that they moved at about twice the speed of the regular ferries. They also cost about twice as much. The general rule of thumb is a big ship equals slow and small equals fast.
It is best to reserve ferry tickets online at least several days before your dates of travel if possible – especially during the peak summer season. Long distance overnight ferries have both sleeper accommodation as well as normal seating or deck seating (which is first come first serve). The price can often vary significantly depending on class of seating. Most overnight ferries service long distances between countries rather then make multiple coastline stops (for that type of travel consider cruise companies or river boat companies). And overnight ferries often have space for vehicles (the vehicles are usually allowed to depart the ship before the passengers).

Metro

Metros are a good way to get around in large cities. Some metros are worse then others with a wide range of how the ticketing systems are setup (varies from city to city and country to country). For example Rome's metro was a notch below the Paris metro, both in efficiency, cleanliness, and number of routes.
All of the metros require tickets. Fines can be quite hefty for not having a ticket regardless of which metro. Some metros hire security guards to check ticket validity at strategic locations within the metro. Like at many other metros, the Paris metro gates would only open if passengers passed their ticket through a slot. However, we noticed some of the locals were hurdling the gates without paying for tickets.
Upon initially entering a metro station one will see ticket machines. These usually accept only certain denomination coins or bills. Be sure to have some coins on you. On first glance these machines may appear quite confusing. Confusion tends to breed confusion, especially if you see a bunch of confused tourists standing around trying to figure out how to use them. Usually there will be directions in several different languages – tap the language of your choice on the screen. Read these carefully, as this is the best way to figure out how to use the machine. There will ALWAYS be one or two broken machines. We were never in a metro that didn't have at least one broken machine per station!
Depending on the metro, tickets are available in several price increments. We always purchased the lowest cost ticket, which was good for either several stops on the metro, or it expired after a certain time period. For metros that still sell tickets, (rather then metro cards), we recommend purchasing more tickets then you expect to use during your stay in the city. This way you can get all your tickets at one time, instead of waiting in the metro machine lines every time that you want to use the metro. Sometimes if you are in the more popular metro stops, there will be metro vendors selling multiple tickets. Purchase these only from the people who are legitimate, that is those who are behind a ticket window. There are some vendors who purchase tickets from the legitimate vendors and then sell the tickets for a huge mark up.
In all the metros we visited passengers must purchase tickets and then get them stamped/validated at the machines located at the entrance to all the metro stops. These stamping machines put the date and time on your metro ticket. This means, should you run into any ticket police they can look at your ticket and verify that you are using a legitimate ticket.
If you have never taken a metro before, there are metro maps located all over the metro stations. Small metro maps are also located in many of the printed tourist guides, or you can pick one up at the metro station. And all the major metros have metro apps which can be downloaded from the iPhone app store or Google Play. To find the direction of your destination, find your destination metro stop on the metro map. Then find the LAST destination metro stop listed in the direction that you want to travel.
We always felt safe in the metros even at night. However, they are not always a great place to hang out in or a place that we wanted to spend any extra time. Sometimes they smelled or were dark. During the day often we would see street vendors selling their wares between metro stops. By far the most crowded metro that we used was in Paris. As soon as the metro would stop and the doors would open there would be a mad rush for any available seats.
Another neat feature (depending on your point of view) was the local entertainment that we saw on some of the metro trains. For example, on several trains we watched a puppet entertainer set up a large towel in the back of the train, and then promptly begin a short puppet show. He would finish his show after a few short metro stops, and then he would walk up and down the train demanding money.
Then there were those who would get on the metro trains and start yelling at the top of their lungs about something. After this loud outburst would pass, they would pull out some flyers, or magazines and walk around the train trying collect money from passengers.

Taxi
We found that taxi drivers always had a meter in their car. If you see one that doesn't have a meter, either do not get in, or FIRMLY agree on a price before you start driving. It is always a good idea to know ahead of time an approximate price for the distance you expect to be traveling. Depending on location, one can ask at the hotel, at the train station, or at the airport.
To read more about Taxis and what to look for when taking a taxi, please visit Dave's in depth Article on Taxis.

Train
We have taken numerous trains all across the continent – some short distances and some overnight. For all European train schedules visit: www.raileurope.com
Trains are certainly a convenient way to get around Europe. Note ticket prices tend to be significantly cheaper in eastern European countries versus western Europe. Trains usually arrive and depart on time especially in select western European countries such as Germany. If they happen to be a little late sometimes connecting trains will wait a little while before departing. In Italy the trains are notorious for being a bit late. One thing We HIGHLY RECOMMEND is that you familiarize yourself with possible train routes and train schedules of any place that you will be traveling to, before you actually leave on your trip.
Another good site for European train schedules and other rail information is: www.eurail.com or www.railteam.eu
The closest connection I ever made was a time of 2 minutes between trains. I stood up and waited next to one of the doors and as soon as the train stopped I jumped out and hurled the stairs and landed roughly on the concrete platform. I sprinted for a certain gate number (which I already knew because I had gotten this information off of the internet). I sped like a road runner onto the platform of this certain gate and saw my departure train. Quickly I vaulted the steps as the sound of the departure whistle was howling in the background. Nine seconds later the train departed. It is useful time specific information such as this that makes the Internet and transportation apps so powerful as informational tools when it comes to logistics.
After spending a week or at least several days in most locations I was always ready for a "day" off and a long train ride was just the solution. I timed the train rides so that I would have between 5 to 8 hours between locations. During the train rides I caught up on the latest news presented to me from a European perspective, read books or browsed travel blogs about upcoming cities or planned experiences. I also used the train to catch up on much needed sleep. A number of trains in western Europe now have WiFi.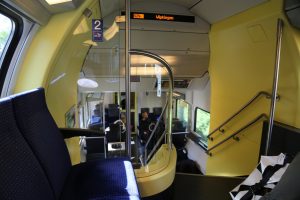 Traveling by train is a great way to meet people of all ages including a diversity of international travelers. Trains cars can be ideal spaces for practicing the language of the country that you are traveling through or with those you are with. It is also a great place to talk to other tourists and or locals and ask them for recommendations about specific places.
During our first trip to Europe, we took only one night train and it was a mistake (we have since taken other night trains). It took us several days to recover. First of all we were in a non-air conditioned bunk bed couchette with 6 bunk beds, all filled with bodies. It was extremely warm and crowded with people, noise, nasty smells, late night chit chat and overflowing luggage. Needless to say we did not sleep very well that night.
Some of the trains contain toilets which apparently emptied right onto the track. In most of the trains you were forbidden to flush the toilet when you were in a station. Sometimes, all the bathrooms automatically locked when you were parked in a station. This caused severe bowel irritation on several occasions.
One excellent feature of European trains is that the rail cars are now nearly all set aside for non smokers. This did not used to be the case – when we first visited Europe, we remember the nightmare of being in a smoking train car – with clouds of nasty smoke hovering near the ceilings. The trains are also organized by class with first and second class seating. These two classes are usually separated by a restaurant car. The first class cars are in the front of the train.
Most trains in Europe also have certain cars that contain 4, 6, or 8 seater cabins. These are a great place to meet people, because you are sitting closer and are facing people (most of the cars have seating like in a bus – all one way). Only one or two of the trains that I took were completely full. In this case there are fold out chairs in the isles, and people were sitting down on these.
Most European trains travel at speeds greater then 100 mph. Some of the French trains cruise along at 180+ miles per hour. The French train "train a grande vitesse" holds the world speed record for a train at 357 mph. Unfortunately it does not travel that fast in normal every day travel. We found that in many of my shorter travels the trains probably weren't traveling much more then 100 mph. The reason for this is that there were a lot of stops at train stations along the way. On our longer trips, especially those without many stops, the trains were really zipping along.
Some of Europe's passenger trains are as follows. The high speed trains are called AVEs, Eurostar and Thalys TGV. These are international trains. The Inter City trains are national trains that provide transportation entirely within a country's borders.
There are several types of Eurail passes including Single Country and Multi Country passes.
Single Country Pass
This works well if you are going to be staying in a single country for the duration of one's trip. Choose the number of days that you want to travel during a certain time period. For example if you wanted to travel 10 days during a one month period, you would purchase the cost for 10 days. You would then be given a pass with 5 boxes on it. Every time you travel you write the date of the travel day in one of the boxes.
The book Europe by Eurorail is an excellent source of information. See the More Information section in this guide for additional details about this book.
Multi Country Pass
This allows passengers to travel as many times as desired during a specific time period. One advantage of traveling with this particular pass is one can travel at one's own pace, stopping where and when desired. For example if one purchases a 21 day flexible pass one could travel as many times as you want in those 21 days. Begin the first day of travel by having your rail pass stamped with the date. This consecutive day pass is valid for first class travel and as of our latest update to this post, is good in the following 30+ countries:
Austria, Belgium, Bulgaria, Bosnia and Herzegovina, Czech Republic, Croatia, Denmark, Estonia, Great Britain, France, Finland, Hungary, Germany, Greece, Ireland, Italy, Lithuania, Luxembourg, Latvia, Macedonia, Montenegro, Netherlands, Norway, Poland, Portugal, Romania, Serbia, Slovakia, Slovenia, Spain, Sweden, Switzerland and Turkey
Five choices of times are available for using this pass including 15, 21, 30, 60, or 90 consecutive days. One important note is that this pass may provide FREE access to select ferries, boats, and or buses. Sometimes instead of providing free transportation on non-train travel, the flexible pass allows travel for reduced rates.
The Eurail Youth Pass is available to those under the age of 26 and offers 25% discount off of the normal adult ticket price. This provides unlimited travel to all of the 30+ countries listed above.
Other Train Info
Traveling to other European countries not included in the above pass options? Or want more add-ons not included with the standard ticket price? You will need to purchase a "supplement pass" or simply purchase a city to city rail ticket. These can be purchased online up to several months in advance of your departure date – or at the train station on the day of travel, but preferably you will want to purchase these at least several days ahead of your departure date. We often found long lines at certain train stations. Purchasing tickets a day ahead or getting to the station very early before your departure time is a good idea, especially if you still need to purchase supplement passes.
Several trains require reservations. These are mainly for the 4 to 8 seat cabins in the train cars. We never purchased reservations. Very few had reservation signs outside the cabins. We never were asked for reservations by the conductor. As long as we had our Euro passes we had no trouble with the conductor. With all the travel between countries, especially with the shorter distances between countries in central Europe, have your Europass and passport easily accessible. As you are ready to leave one country you will be asked for your passport and Eurorail pass. Then as you enter another country you will be asked for the same information again.
Before you enter a particular train car:
1. make note of the final destination city that will be printed on the side of the car. The reason I say this is that some cars will split off when you stop in certain train stations.
2. Tell the conductor your destination as you enter the train car. If you are entering the wrong car, ask them to point you to the "right" car.
All train schedules are listed in the 24 hour format. NOTE: at the train stations the DEPARTURE times are printed on YELLOW background, and the ARRIVAL times are printed on a WHITE background. You will always see a digital display board above the tracks in the train stations. These list the current departure and arrival times within the next few hours. These digital displays are normally found above each track in the station as well as in the station itself.
For security precautions in trains and in the train stations see our section titled "Thieves".
Note: trains only stop for a very short while at intermediate train stations. They usually stop longer at the major train stations, such as where the tracks end, usually in larger cities. At the intermediate train stations, most trains stop for between one and two minutes.
Luggage storage is quite plentiful on the trains, no matter where you sat. It is a very wise idea to place your luggage very close to where you are sitting, so that you can keep an eye on it.
We noticed that many of outsides of the trains contained a fair amount of graffiti. Some of this graffiti was actually pleasant to look at, but others were reminiscent of American type graffiti.
A good book that lists all types of information about traveling Europe by train is called "Europe by Eurail". See the "More Information" section for more information about this book.

Walking
Walking is the way to go for the most part in European cities. This is especially true of the big cities. Even if you take the metros in the large cities you will do your fair share of walking.
In cities such as Paris and Rome many of the major sights are within a several mile radius. A combination of walking and taking the metros is the best and fastest way to see the sights. In some of the bigger cities I would walk from the early morning until the late evening. I estimated I probably walked between 10 and 15 miles a day in the larger cities.