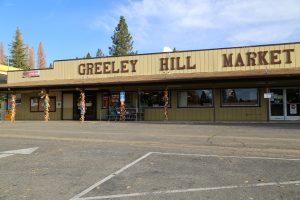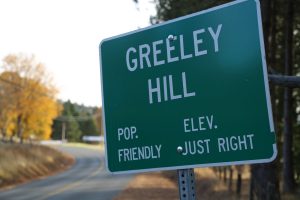 Greeley Hill is located on Highway 132, the back way into Yosemite National Park. This is a very small town. When you first enter the outskirts of this town you will see a sign that says "Greeley Hill: Population friendly, elevation just right". Sounds good!
This town is located about 8 miles from Coulterville up a winding grade that climbs from the dry chaparral of Coulterville to the pines of Greeley Hill. This town is not a true mining town but rather a small town that developed partially for other reasons. With that said, historically there were several mines in this area.
The most notable of these mines was the Red Cloud mine. There is now a small park named after this mine. You will see the turnoff for this mine if you continue north on Smith Station Road. Bear Valley Meadow, in Greely Hill, was once the site of an Indian camp. The town of Greeley Hill was settled in the 1850's. Besides mining, logging, ranching, and cattle raising were some of the profitable enterprises in this small town. In Greeley Hill the once open/closed market building is now open, and also a True Value hardware store, a few small restaurants, and a small video store.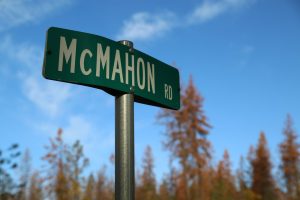 If you were driving through and didn't know what to look for, you might miss seeing this small town.
Course when you have spent part of your summer and winter here for over 20 years, the area has much more meaning than to a normal tourist passing through driving the "scenic" shortcut way to Yosemite. Summers can be dry and hot – fire danger is always a concern especially after low rainfall winters. Winters can see very cold temperatures (the coldest we experienced here one winter was 5 degrees Fahrenheit). Some years have seen quite a bit of snow to the point where you would need an all wheel drive to travel on the non county maintained/plowed roads.
Little old Greeley Hill has even served as a home for the Dave Matthews Band to write some of their music. Who would have thought?!
Are you an artist? Check out Dawn and Jim's Art Farm – they even offer accommodation for artists and other creatives: www.greeleyhillartfarm.com
Looking for Greeley Hill current weather information? Visit: www.accuweather.com/en/us/greeley-hill/95311/weather-forecast/2274574
The lake above is on private property – one year, many years ago, it froze so thick that a truck was driven out onto the ice! We have walked out onto its edges during more recent cold winters.