Pelin Ayan is our long time Social Media Director – she also lives in Istanbul and has these recommendations (PDF file) for 3 days in the capital city.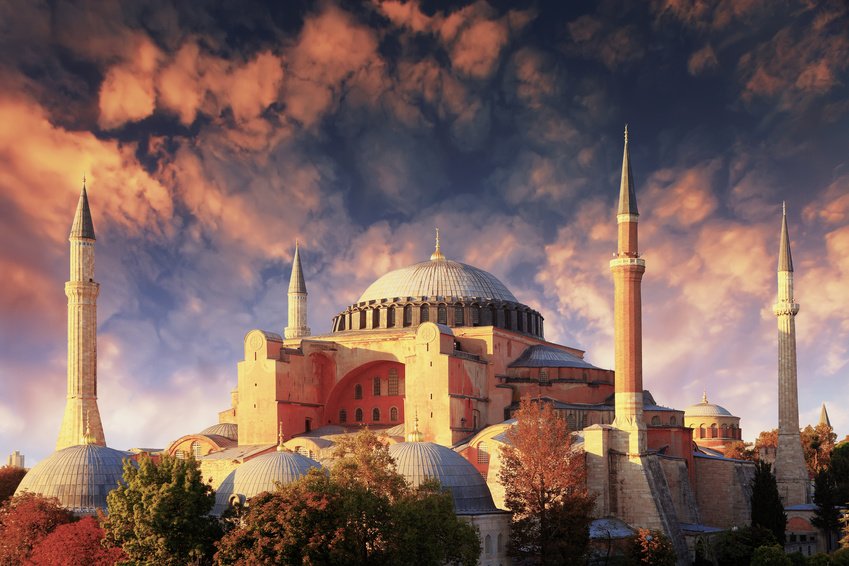 Turkiye in the winter can be cold, very cold. However the cold and the largest snow storm in over 50 years did not stop me from spending as much time hopping from one tourist attraction to the next. Over a foot and a half of snow fell in Istanbul the week I was there, and western Turkey is simply not prepared to deal with that much snow. Snow plows are non-existent, everything ground to a halt while hotel rooms were filled with Turkish workers unable to get home after work.
Traffic into the city was held to an absolute standstill. Depending on your perspective, Istanbul was transformed into a wintry wonderland overnight.
You know you are in Istanbul when you see the great domed mosques, their pointy turrets rising between the buildings and the multitude of minarets. If your first visit to Istanbul is at night, the city is magical and mysterious and the glittering lights are mesmerizing. Istanbul is large – with approximately 15.5 million people it has the unique distinction of sitting on two continents. The Asian side is referred to as Anatolian Istanbul and the European side is merely called European Istanbul. These 'sides' of Istanbul are separated by the Sea of Marmara which runs into the Bosporus – a channel of water that physically divides Istanbul. The straits of Bosporus run into the Black Sea – located only about 1 hour from Istanbul by car.
Turkey is one of the most historically significant countries in the world – its home to numerous well-known historical personalities – some real, some biblical and some mythical. Turkish history starts with a tour of Istanbul. Must see historical attractions include the Hagia Sofia, Blue Mosque and Topkapi Palace. Those who enjoy visiting historical attractions should spend at least a week in Istanbul if your schedule allows, otherwise one can cram the highlights of Istanbul into about 3 full days.
Many car rental companies are located in Istanbul and for adventurous travelers, this is one way to explore the city streets. However, the streets tend to be narrow and quite crowded at times. Turkish drivers have their 'own' way of navigating the roads and it can be quite perturbing and downright dangerous to those who have no experience driving with a certain amount of "chaos". In addition, it can be difficult to find parking in parts of the city. I don't recommend renting a car for Istanbul driving. Rather, rent a vehicle when you are ready to leave for other parts of Turkey and use public transportation within Istanbul as much as possible.
Two main bridges cross the Bosporus connecting the European and Asian sides of Istanbul. They are the mighty Bosporus Bridge and the Fatih Sultan Mehmet Bridge. For those without a car, using water taxis is the best and cheapest way to cross between the two sides. Water taxis are regularly scheduled from several ports on each side of Istanbul.
Dolmus's (minibuses) run on set routes with set prices. They are relatively inexpensive and easy to use. Istanbul has its own tram, metro and underground trains. Taxis are my least recommended choice of transportation unless they are used for relatively short distances. The reason for this is they are *very* expensive. For example a 25 minute ride to the airport cost approximately $60 and that was in the low season.
Istanbul can be quite cold in the winter and usually has periods of a light snowfall. Heavier snowfalls are rare. The city experiences rain at times and plenty of warmth in the summer. Turkey is primarily a summer destination for tourists. Outside of Istanbul (which is fine to visit year round) in the winter time many hotels and restaurants close down especially those located in towns near water. There are just no tourists in the winter to support their business. The weather can be very bad in the winter and because of snow and rain and towns east of Istanbul are often very isolated and hard to reach. Some years finds most of Turkey east of Istanbul covered in snow.
Numerous individual districts are located within Istanbul. In referring to primary attractions, one always prefaces its location with the name of its district. Sultanahmet, located on the Golden Horn is one of the most well-known districts as it contains many of the "must see attractions". It is Istanbul's primary historical district; visitors who spend even a little time in the city will invariably end up here. The Golden Horn is the term used to describe the Sultanahmet area and vicinity as this area is situated on a "horn" shaped section of land.
Beyoglu is located across a waterway from The Golden Horn and is a very trendy popular area with young Turkish and upscale tourists. The heart of Beyoglu is arguably Taksim Square which is a center activity (both day and night) and sometimes the location for various political demonstrations.