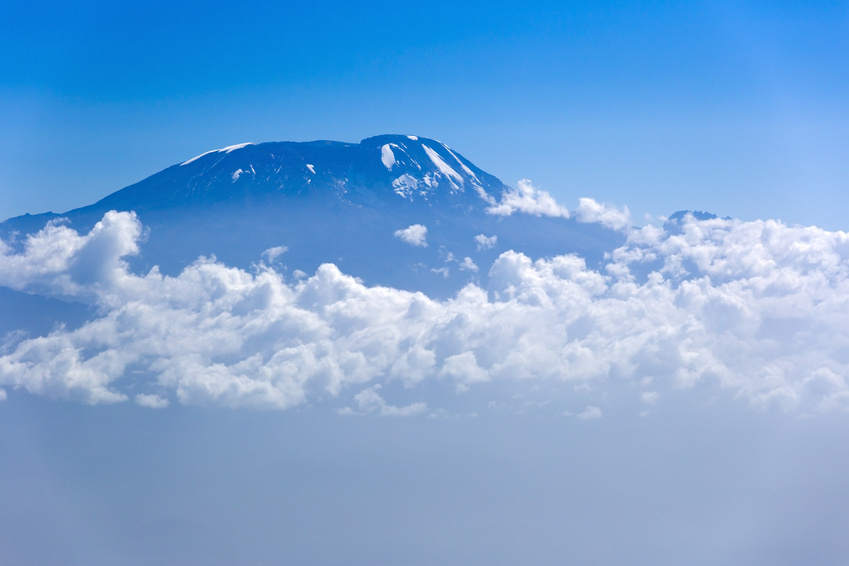 Here Dave details what he packed for climbing Mt. Kilimanjaro. One may bring other items not listed here, or feel it unnecessary to pack some of the items mentioned below. This list and related information is provided as a reference only.
For a climb like this one, you will need waterproof gear, and warm gear. If you already do not have any of the below items you will want to purchasing these items.
Waterproof gear is a must. This applies to clothes, shoes, and backpacks. Buy breathable gear. Non-breathable waterproof clothes are very annoying as they are not breathable and as a consequence one sweats profusely and ends up becoming wet anyway, especially when hiking and undergoing strenuous activity. Shell pants and a shell jacket are critical. Purchase waterproof shoes as during certain times of the year, one will be hiking through mud at the lower elevations.
Bring a waterproof backpack. I sprayed about 3 bottles of waterproofing spray onto mine before I left, and despite the terrible rain, the inside of my pack stayed dry along with all its contents. An excellent way to ensure some of your smaller contents stay perfectly dry is to bring about 8 to 9 gallon size Ziploc bags as well as some smaller Ziplocs. These handled the rain perfectly and I saved valuable gear from getting wet, such as my camera, passport, gloves etc.
Aside from your waterproof outside layers, bring layers of fleece. All my inside layers were fleece. DO NOT BRING COTTON. It will get wet and never dry on the mountain and you will be cold. At least with fleece if it gets cold, it still retains some of its warming abilities.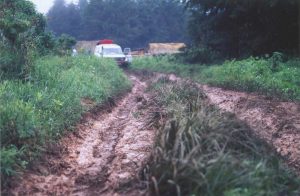 All food, tents, sleeping bags, sleeping pads, and other assorted gear was packed and carried for us. Because I was traveling around eastern Africa for 3 weeks before the climb and for some time after, I did not bring a sleeping bag or pad. I rented these items from Mountain Madness.
Waterproof items more than heavy warm items were very important at the lower elevations where it rained more. At the higher elevations the fleece and other layers critical to staying warm. The coldest night was Crater Camp where it was –5 degrees Fahrenheit.
Here is what I packed for warmth. Note: I get very cold very easily. I have a –45 degree sleeping bag with 800+ fill down (not used on this particular trip), but I use this bag where most people use +10 degree bags!
Upper Body
1 base layer fleece
1 expedition layer fleece
1 vest layer fleece
1 vest layer down
1 outside layer fleece/windproof
1 shell breathable waterproof jacket
Lower Body
1 base layer fleece pants
2 expedition layer fleece pants
1 breathable waterproof shell pants
Miscellaneous Gear for Warmth
1 pair waterproof mid weight hiking shoes
1 base layer fleece socks
1 expedition thick layer fleece socks
1 pair waterproof gloves with inside liner for warmth
1 baklava (covering for the head – only the eyes and nose show)
For me, the baklava and gloves were some of the most important items I brought. My fingers and head get extremely cold easily and both of these items protected me very well from the sub zero temperatures at the higher elevations.
Keep in mind that this gear is not cheap. Wait for sales on fleece. Review the "travel supply" companies listed on Dave's Travel Corner under the links section for more information.
There are several items I wish I brought with me. One was a thick down jacket that extended past the waist. This would have been ideal to put on after hiking to camp. Down is great for keeping you warm after you stop hiking. Another would have been a change of base layer socks.
Fleece or Down?
On a wet trip like this we recommend fleece. Take a large down jacket with you if you have one, but only use it once you are in the security of the campsite, unless it is not raining.
Other Gear
(1) Backpack about 5500 cubic inches
(2) Trekking poles (a must!!!) These were great on the downhill sections.
(1) Sunglasses
(2) Water bottles – Use Nalgene water bottles or something equivalent. The main point is that they should be made of hard plastic. They may be thrown about so they need to be able to take some abuse. They also can be filled with boiled water and then put into your sleeping bag on the cold nights. Thin plastic will not stand up to the boiling water and it will break down if subjected to boiling water. Water was high priority on this hike. Have water with you at all times and drink even if you are not thirsty. I was drinking 8 to 10 liters of water per day. That is a lot of water! If you are not on Diamox you want to drink a lot of water.
(1) Head lamp (this was extremely useful for walking around the camp sites at night)
First Aid Kit
Advil (great for the headaches)
A prescription of Codeine and Tylenol combination (this will help all ailments – up to a point!)
Diamox – assuming you have tested it on your self previously and you know you are not allergic to it
Chapstick
Razor
Band-Aids
Immodium
Pepto Bismol
Cough Drops
Gauze
Moleskin
Superglue
Rubber bands
For Dave's general climbing gear visit his gear section listed in the Mt. Shasta California article or view our General Travel List