Queenstown is the hub of outdoor activities on the South Island – IE the outdoor capital of New Zealand, especially in the summertime. The activities are seemingly endless! These include bungee jumping (A.J. Hackett founded the world's first commercial bungy jumping company in New Zealand) paragliding, hang gliding, zip lining, helicopter tours and jet boating.
This area of New Zealand has been compared to the resort area of Lake Tahoe in California, USA. Queenstown is located on the northern part of Lake Wakatipu – and is a resort town filled with many visitors during certain times of the year, classy shops & high priced hotels. The southern Alps make for a dramatic backdrop.
A great way to get a quick overview of Queenstown and Lake Wanaka is to take the SkyLine Gondola which shoots up the side of the mountain to the top where visitors are greeted by several shops and a restaurant. Visit the gondola's website at: www.skyline.co.nz – located off of Brecon Street. Parking can be quite tight along the actual street which leads to the gondola, however tiered parking lots are available on the back side of the hill near the gondola center.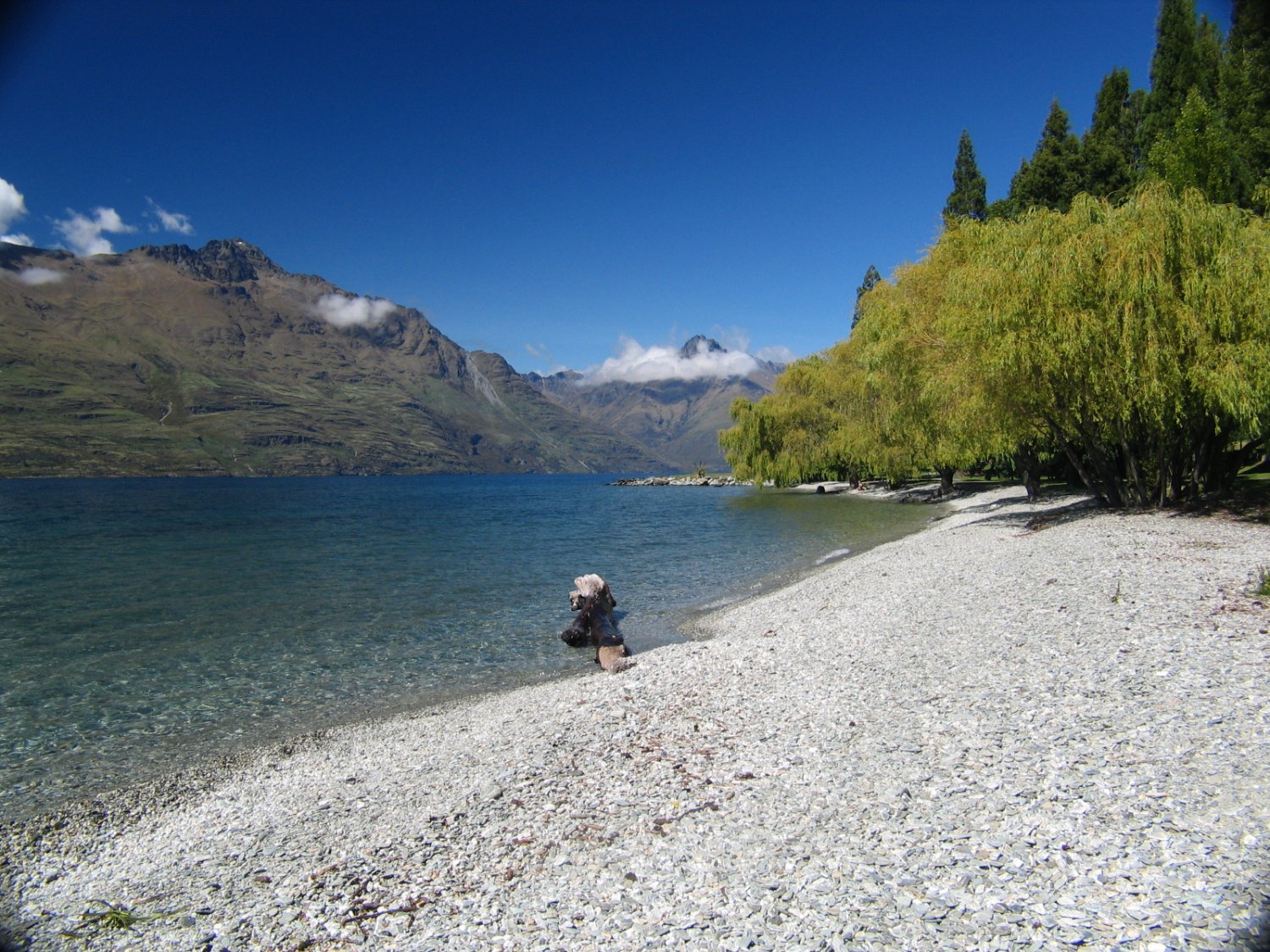 Two "luge" tracks are located at the top, one beginner and one advanced. One rides on a 4-wheeled cart and zooms down the tracks as fast as one can go. Thank goodness, brakes are included.
Continuing up past the luge track one can hike several short trails. One leads through a gloomy forest to the top of a hill where many of the paragliders take off.
Be sure to visit www.queenstownadventure.com for more outdoor high energy activities.