One of the greatest joys and experiences while traveling is meeting individuals who actually live in the area you will be visiting. Who better to meet than the "locals" as chances are they will be your best tour guides. When I travel I always try to meet people in advance of my trip. During previous trips I have had the good fortune of meeting some great people and forming lasting relationships. Additionally I have been able to stay for free with some of the people I've met online – which allows one to see how the locals live and offers a better chance to meet friends and family.
This article provides detailed information about using online Instant Messaging (IM) programs or social media apps to meet people, establishing confidence in an online relationship, and building an online relationship once you have met someone on the internet. This information is based on personal experience. I have used instant messaging programs before several of my trips to meet and travel with people. This is not a technical article so there will not be a lot of details about how to search for people or how to use the programs.
There are several well known free Instant Messaging Programs, among them, the OG of them all, ICQ (which has an app), Line, Windows Live Messenger, Viber and Whatsapp. With minor variations, all of these programs allow you to communicate using instant messaging with anyone in the world who also uses these programs. Another program called Trillian essentially incorporates any of these above programs into one program so that you can use all of these programs at once instead of running each of them separately. With only minor differences instant messaging programs all serve a primary need – the desire to communicate with other people.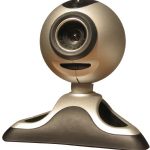 Instant messaging can be a great way to meet people from around the world. Before your trip you will need to run a search for people based on their geographical location, sex, age, interests and a variety of other characteristics. Typically this search can be conducted from either the IM program/social media app or the IM program's website. Before I travel I usually run a search for someone online in the locations that I will be visiting. I try to allow myself up to a month before taking my trip to start my search for people and at least several weeks to build an online relationship before actually meeting the chat partner in person.
Private niche groups also exist on various IM apps such as Whatsapp (an example is the Happy People groups originally founded in the UK) specializing in types of travel and specific locations – these groups are valuable resources for exchanging information and ultimately arranging in-person meetups.
People ask me – aren't your searches totally random? My searches are not totally random – I am able to search by criteria that helps me narrow down my search. I usually search for people (M or F) within a certain age group and who have similar interests to my own. Once I have narrowed down my search I usually try to "meet" one or two of these people online, in the area that I will be visiting.
When building an online relationship with the intention of eventually meeting it is always a good idea to start out by finding as much information as you can about the person. Generally a person will list basic information such as their age, name and where they live in the "details" section of their Instant Messenger account, but you will need to find out much more. Ask about their family – find out if they have any siblings – find out about their parents. Are they a student – if so what are they studying and where are they studying, do they work – if so what is their job and who are they working for? Have them tell you a little bit about where they live and what they like & dislike about where they live. Get as many details as possible – find out specifics. Be sure to trade photos. Ask about the people in the photos – the general idea is to find out as much information as possible about the person.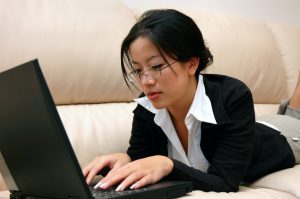 It is wise to be open with the person from the beginning of your online relationship. Share as much with them as you feel comfortable doing so. Be sure to tell them you will be traveling to their country and their city and you enjoy meeting "local" people during your travels.
Additionally they may maintain their own website and probably have personal social media accounts. Try to have them instant message any information online that would solidify what they have told you about themselves. Do they have a personal website? Ask for their company website – perhaps the company website might contain their employee bio.
It is also a good idea to have several conversations on the phone before you actually meet the person. You should call them and also have them call you at least once. Chatting via sms with your new online friend helps break the ice – then have at least one phone conversation prior to actually meeting them in person.
Be alert for weird behavior online – if the person starts writing things that make you uncomfortable or they start making requests that do not feel right this should immediately send out warning bells. If something doesn't feel right about the person you are chatting with, or something is not adding up always err on the side of caution. This may not be a person you want to meet.
Set up the meeting time and place ahead of time preferably before you leave for your trip. Carry their contact information with you should you need to contact them once you arrive in their home town/city. It is always a good idea to have a friend with you for the initial meeting. In addition, you should meet your online friend in a very public place preferably during daylight hours. A well-known cafe or a restaurant or a well-traveled public park serves as an ideal meeting place.
Places not to meet for the first time include dark alleyways at night, in the backseat of a vehicle with no other passengers or in remote rural locations.
It can be a bit scary for you both prior to actually meeting in person. I've met people for the first time in which their cell phone was ringing every 10 minutes. The calls were from concerned friends and family to make sure they were all right!
This is just a brief overview of forming online relationships with the intent of meeting people during your travels. You may have your own personal experience in these matters. If so please send your comments or stories to dave@pon.net or simply post your comments below.