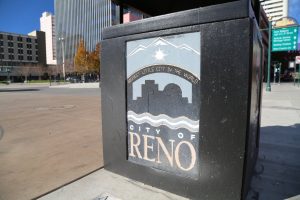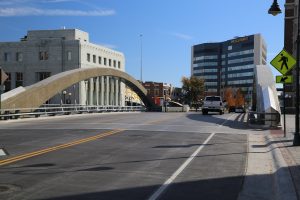 Accommodation in Reno is diverse and varied from the larger casinos to many vintage "one-star" motels – usually one or two stories and often in a state of various decay. Reno is lacking in boutique hotels.
Prices for hotel rooms tend to be fairly affordable, perhaps somewhat subsidized or supported by the gambling industry. All Phone Numbers are in the 775 area code. Please also visit our Reno Casino page for additional information about Casino hotels. All the large casinos feature hotels.

Accommodation
Ace Motorlodge is one of the more centrally locate to downtown vintage motel properties in a town with many of these (most on the exterior fringes of downtown). Located at 222 N Sierra St.

Positive perks of staying here, advertised the same way as other similar area properties include Free Cable TV and local phone calls. Two story property with both covered and uncovered parking. Great location within walking distance of most everything in the downtown perimeter. Phone: (775) 322-2178

Atlantis Casino Resort is located 3 miles south of Reno on US 395 at 3800 South Virginia Street.

This power player is not located downtown but rather south of downtown across the street from the convention center. Nearly 600 rooms and 40+ suites. 12 story hotel plus casino. Tons of meeting space. Also a number of various dining options, a spa and both indoor and outdoor pools. Phone Number 825-4700. https://atlantiscasino.com

Best Bet Motel is located at 941 S Virginia St. This dated three story hotel features an in room microwave and mini fridge. Also the news of the day: free local calls. Phone:(775) 786-3777




Bonanza Inn is located at 215 West 4th Street in downtown Reno.

Great location within walking distance of shopping, restaurants, casinos and other area attractions in the downtown circle. Four story somewhat dated inn. A plus is the pool on site.


Carriage Inn is located at 690 W 4th St – west of downtown. Features 80 rooms with a small casino. A bit dingy. Basic basic accommodation. Next to a small market. No Wifi.





Circus Circus is an extremely large hotel located at 500 North Sierra Street. They have more then 1500 rooms. Check out one of their 8 whirlpool suites. Dining is 24 hours a day. Focuses on a circus theme from their colorful interior, to clowns including Topsy the Clown that keeps an eye on things outside the casino.

Also unique for Reno is the red 'skyway' monorail which shuttles visitors between the parking lot, the two hotel towers and the casino. This is a big casino in the Reno scene with 65,000 square feet of gaming facilities. Also very kid friendly (as you might expect with the name like this) – carnival games and free circus shows. Shoppers also take note – there are several retail stores on site. And also features a convention center a several meeting rooms.Phone Number 329-0711. www.circusreno.com
Comfort Inn & Suites Airport Convention Center is a modern hotel located about a mile from the Reno-Tahoe International Airport, Address: 1250 E Plumb Ln.

Plenty of free parking on site. Other bonuses include a complimentary hot breakfast buffet and free use of their shuttle to and from the airport as well as to and from select casinos. Phone: (775) 682-4444


El Dorado Hotel is a large casino located in the main casino area of town. They are located at 345 North Virginia Street. They have 834 rooms in 26 stories. They also offer fancy suites.

Their prices range from $69 to $109. A number of boutique shops are located on the mezzanine level. Looking for an artistic memento of your trip to Reno and the El Dorado? Look for Bob who specializes in portrait and Reno caricature artwork. Phone Number (775) 786-5700. www.eldoradoreno.com

Gatekeeper Inn is located next to the major casinos at 221 West 5th Street. It is rated one star and has 28 rooms in 3 stories. Their prices range from $38 to $75. Phone Number 786-3500.
Grand Sierra Resort is located south east of downtown within a short drive of the Reno-Tahoe International Airport.

Great spot for meetings and conventions – as this casino has Reno's largest space for meetings and conventions of any casino in the area (200,000 square feet). Over 80,000-square-feet of casino space. Also a spa on site. Very kid friendly with miniature golf, go-karts, and simulated skydives at Grand Adventure Land. Also FunQuest video arcade and laser tag. Golfers take note, Boom – Reno's only over water driving range. Visit: www.grandsierraresort.com

Hampton Inn is located at 175 Second Street. They are rated 3 stars and they have 408 rooms in 26 stories. Their prices range from $59 to $89. Note: The Hampton Inn is located in Harrah's. Phone Number 786-3232.
Harrah's is located at 119 North Center Street. They are rated 3 stars and there are 565 rooms in 24 stories. This is large 24 hour a day casino. Their prices range from $99 to $169.

Besides gambling and plenty of hotel rooms (900 plus), Harrah's also contains a spa, lounge and salon and eight dining options including the ever ubiquitous Starbucks. Great views of the city and surrounding mountain ranges from the upper most floors. Bit name acts perform here. Phone Number 786-3232. http://www.harrahsreno.com/

Hyatt Place Reno-Tahoe Airport is conveniently located across from the Reno-Tahoe International Airport at 1790 East Plumb Lane. Market and cafe serve snacks 24/7.

Free use of the airport shuttle for the very short ride to the airport. Also hot breakfast included with every stay. Contemporary hotel with all the conveniences for the modern day traveler. Also good choice for business travelers.


La Quinta Inn is located at 4001 Market Street. This hotel was recently renovated and is rated 3 stars. They have 130 rooms in 2 stories. Some rooms have refrigerators. Breakfast is included with your stay. Their prices range from $69 to $101. Phone Number 348-6100.
Lakemill Lodge has historically been the scene for several controversies and crime. Arrests have been made here a number of times – said to have once housed more then 100 felons. Built in 1966. Also site of several killings over the years. Certainly a sizable hotel for that era. Changed exterior colors in more recent years to supposedly brighten things up and add a cheery feel to the place.



Lucky Motel is a two story very dated hotel located east of downtown at 1011 E 4th St. Definitely looks like it has seen better days. Like similar hotels in the area, has been scene to violence at times including a murder in more recent years. A real diamond in the rough.




Monte Carlo Motel is located at 500 N Virginia St and bills itself as "Reno's best location". Falling apart sign and dilapidated hotel. Some covered parking on the first floor – with open air parking also available. Two stories of rooms.

No Wifi. Cheap accommodation. Easy walk among the downtown area. Also a Walgreens not far from here. In fact someone obviously down on their luck standing in front of this hotel asked us for directions to the nearby Walgreens. Phone: (775) 329-2010


Peppermill is located at 2707 S Virginia St. This stand alone hotel is sizable – restaurants are located inside but also walking distance to a number of other restaurants, some located directly across Virginia Street. Within about a 15 minute walk to nearby Virginia Lake.

A major player on the Reno casino scene. Twelve restaurants, 14 lounges and a nightclub along with two outdoor pools. Sure to inspire any Italiophiles with its Tuscan and opulent architecture both inside and outside. White Romanesque statues outside catch your eye as you drive by. Nice circular drive leads to impressive dome at the entrance. Seems to attract a plethora of taxi drivers. Visit: www.peppermillreno.com

Ramada Reno Hotel and Casino is located at 1000 E 6th St only about a mile from the National Automobile Museum. Features several on property spots to quench one's thirst or appetite – including a 24/7 diner, an American restaurant plus lobby bar.

For those looking to do some exercise while in town, there is also an outdoor pool (not open in the cooler months). Slot machines and blackjack are available for gamblers. Free airport shuttle included with every stay here.


Residence Inn By Marriott is located at 9845 Gateway Drive. They are rated 3 stars and they have 120 rooms in 3 stories. Their prices range from $80 to $85. Phone Number 853-8800.
Sands Regency is located at 345 N Arlington Ave just off of the main downtown area. Good sized hotel that towers into the skyline.

Fairly reasonably priced rooms. With every stay one can use their seasonal pool area, a penthouse-level health club and have access to their full-service salon. Free airport shuttle for guests and plenty of onsite parking (no charge). A Dog friendly hotel. Visit: www.sandsregency.com


Seasons Inn is located at 495 West Street near the major Casinos. They are rated 2 stars and they have 56 rooms in 4 stories. Their prices range from $58 to $99. Covered parking available for guests.

Phone Number 322-6000. Located near the Circus Circus casino and only a few blocks from the Greyhound Bus Depot. Ask about their free gaming coupons. Pets are welcome. Visit: www.seasonsinn.com


Silver Legacy is located in the heart of downtown Reno at 407 North Virginia Street. They have 1750 rooms (150 whirlpool rooms), in 38 stories. They have 3 restaurants and are rated 3 stars. Their prices range from $79 to $149.

Want to laugh? Come to the Laugh Factory on site for often prominent and well known comedians performing. Also Laugh Factory's in Los Angeles and Long Beach among other locations. Phone Number 329-4777. www.silverlegacyreno.com

SureStay Plus Reno Airport Plaza Hotel is located at 1981 Terminal Way. They are rated 3 stars and they have 270 rooms spread throughout 3 stories. Their prices range from $85 to $250.

Only about 1/2 mile from the Reno-Tahoe International Airport. Free parking on site and use of an airport shuttle to and from the property. Also a fitness center, spa and an outdoor pool for guest. Food on property – restaurant located at the hotel. Phone Number 348-6370. Visit: www.bestwesternairportplazahotelreno.us

Thunderbird Hotel is located 420 North Virginia Street near the major casinos and convenient access to all of downtown Reno.

They are rated one star and they have 27 rooms in 2 stories. Their prices range from $95 to $140. Expertly located next to McDonalds for cheap nearby eats. Vibrating beds? As far as the run down vintage motels go in the area, this one is over priced. Phone Number 329-3578.

Town House Motor Lodge is located just west of downtown at 303 W. 2nd Street. If you fall into certain categories of people you may qualify for a discount, those are: seniors, veterans or exchange students.

Features 79 rooms – fairly recently remodeled inside. Easy walking distance to the nearby Truckee River and a bit further to area casinos.


Townsite Motel is located at 250 W Commercial Row – not far from the Sands Regency Casino (of note for those looking for a quick and nearby gambling fix). Two story dated hotel that is reasonably located in the downtown area.


Travelodge Reno Central is located at 2050 Market Street. They have 210 rooms in 4 stories and they are rated 2 stars. Their prices range from $54 to $82. Phone Number 786-2500.
Vacation Motorlodge is located at 599 S Center St within a very short walk of the nearby Discovery Museum. This cute and dated one and two story brick motel is located on a quiet street just south of the downtown area.

One of the perks they still advertise in this day and age are color TVs. Seems like this hotel is stuck in another era. Hopefully Reno can find someway to preserve and improve many of these similar hotels which have become so run down over the years – and often attract a bad element to their doors.

Vagabond Inn is located at 3131 South Virginia Street. They are rated one star and they have 129 rooms in 2 stories. Their prices range from $73 to $95. Phone Number 825-7134.

Guests receive complimentary continental breakfast and wifi throughout the property. You can make reservations online for this specific property directly at www.vagabondinn.com/vagabond-inn-reno


Virginian Motorlodge is located at 500 S Virginia St. Rooms include a refrigerator and a microwave. One can also do laundry on site using their appropriate facilities. Great downton location nearby many of the casinos as well as a short walk to the Truckee River. Also of note is there is a movie theatre within a short walk. Take comfort in knowing that management lives on site.


Whitney Peak Hotel is Reno's only sizable boutique hotel – certainly a different feel then the nearby casinos. More upscale. And get this, no slot machines or casino.

Also home to a tall climbing wall at 164 feet tall. Features both beginner to expert routes. In addition a 7,000-square-foot bouldering park is located inside this hotel (with over 3,200 square feet of climbable space). Prices are reasonable – discounts are given to guests staying at this hotel. Visit: www.whitneypeakhotel.com

WorldMark Reno is located at 250 N Arlington Ave. This is a timeshare resort with several amenities including several seasonal outdoor pool. Also BBQ Grills located on site for those BBQ buffs. Sun yourself on their sundeck.




Wonder Lodge is located at 430 Lake Street near the major casinos. They are rated one star and they have 63 rooms in 4 stories. Their prices range from $35 to $60. Phone Number 786-6840.