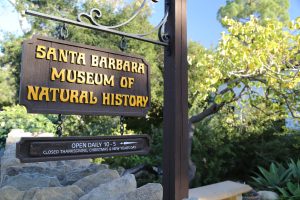 The Chumash Indians thrived in this area of California until just over 200 years ago. The Europeans arrived in 1542 when the Portuguese explorer Juan Cabrillo entered the Channel and claimed the land for Spain. Then in 1602 a ship under the command of the Spaniard Vizcaino entered the Channel to seek refuge from a storm. The day that he and his crew escaped the violent storm was the commemorative feast day for Saint Barbara. Vizcaino and his sailors showed their gratitude at being alive by naming the bay and the nearby shore Santa Barbara.
Up until 1782 the Spaniards had not settled the area around present day Santa Barbara. However, this year saw the settlement of a group of missionaries led by Father Junipero Serra, Captain Ortega, and Governor Felipe de Neve. These men established a military presidio and a mission and they were the ones who founded the City of Santa Barbara.
The Spaniards were in control of the area until 1822, when this land became the territory of Mexico. Then in 1846 John C. Fremont claimed Santa Barbara for the United States. Until the late 1800's Santa Barbara remained relatively small and secluded, but then word of the great climate and area hot springs spread. Soon people were coming for health resorts and some decided to permanently move to Santa Barbara. The year 1910 saw the height of the movie industry in Santa Barbara.
The American Film Company opened a studio which was the largest of its kind in the world. During their ten years in Santa Barbara they made over 1200 movies, mostly westerns. This helped to attract celebrities to the area. Charlie Chaplin operated the Montecito Inn, Ronald Coleman bought the San Ysidro resort, and Bing Crosby, Jack Benny, Audrey Hepburn, and Groucho Marx all used to spend time at both places. Vivian Leigh and Laurence Olivier were married at the San Ysidro Ranch in 1953. John and Jacqueline Kennedy spent part of their honeymoon at the Ranch.
San Ysidro/Montecito)
After an earthquake in 1925 leveled most of the city, the Architectural Board of Review limited public buildings to no more then four stories, and homes to no more then three stories. These rules are still in effect today, but they do not apply to spires and towers.