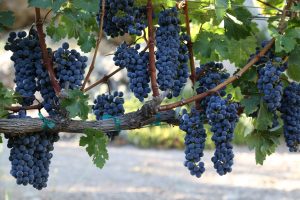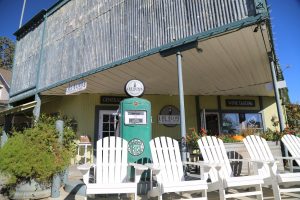 The following is a partial list of wineries in Santa Barbara and north of Santa Barbara. Most of these wineries are north of Santa Barbara and are located in the Santa Ynez Valley. This means that most of these wineries are between 40 to 50 miles from Santa Barbara. The Santa Ynez Valley was made popular by the movie Sideways and you can even visit the wineries featured in that movie.
All Phone Numbers listed are in the 805 area code. All wineries are open for tasting without an appointment unless otherwise specified. Most of these wineries are located in the Transverse Range which is the only mountain range in California that runs East-West instead of North-South. This means that breezes from the ocean can flow inland into the valleys of the Transverse range keeping the climate quite mild and perfect for growing certain varieties of grapes.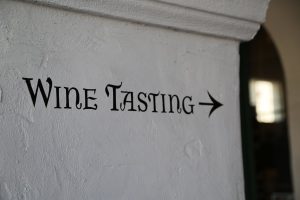 Most wineries in Santa Barbara county produce Chardonnay, and some produce Pinot Roir, Riesling, Sauvignon Blanc, Syrah, Merlot, Cabernet Sauvignon, and Gewurztraminer. Most of the following wineries are located near major highways with the towns of Solvang, Santa Ynez, Los Olivos and Buellton nearby.
Refer to the following websites for additional information about wineries located in Santa Barbara county.
www.wineriesofsantabarbara.com
www.winecountrygetaways.com/sideways-wineries.html
Andrew Murray Vineyards are located in Los Olivos. Tasting is by appointment only. Phone Number: 686-9604 www.andrewmurrayvineyards.com
Babcock Vineyards are located near Lompoq at 5175 Highway 246. Their Phone Number is 736-1455. They are open Friday through Sunday from 10:30 to 4PM or by appointment. www.babcockwinery.com
Beckman Vineyards are located in Los Olivos at 2670 Ontiveros Road. Their Phone Number is 688-8644. Tasting and sales are open from 11 to 5PM daily. www.beckmenvineyards.com
Bedford Thompson Winery & Vineyard is located in Los Alamos at 9303 Alisos Canyon Road. Phone Number: 344-2107. Tasting and sales are open from 10 to 5PM Saturday and Sunday or by appointment. www.bedfordthompsonwinery.com
Brander Vineyards is located in Los Olivos at Highway 154 at Roblar Avenue. (Note: Hwy 154 is called San Marcos Pass and runs into the 101 freeway) Their Phone Number is 688-2455. They are open 10 to 5PM daily. Tours are by appointment only. www.brander.com
Buttonwood Farm Winery is located in Solvang at 1500 Alamo Pintado Road. Their Phone Number is 688-3032. Tasting and sales are open 11 to 5PM daily. www.buttonwoodwinery.com
Fess Parker Winery & Vineyard is located at 6200 Foxen Canyon Road in Los Olivos. Their Phone Number is 688-1545 or if out of the county, 1-800-841-1104. Tours, tasting, and sales are open from 10 to 5PM daily. Picnic area is available. Visit their website: www.fessparker.com
Firestone Vineyard is located in Los Olivos at 5017 Zaca Station Road. Their Phone Number is 688-3940. Tours, tasting, and sales are open daily from 10 to 5PM. www.firestonewine.com
Foley Estates is located in Solvang at 1711 Alamo Pintado Road. Phone Number: 688-8554. Tours, tasting, and sales are open from 10 to 5PM daily. There is a picnic area. www.foleywines.com
Los Olivos Vintners/Austin Cellars are located in Los Olivos at 2923 Grand Ave. Phone Number: 688-9665 or 1-800-824-8584. Open 10 to 6PM daily.
Mosby Winery is located in Buellton at 9496 Santa Rosa Road. Their Phone Number is 688-2415. They are open 10 to 4PM daily and from 10 to 5PM Saturday and Sunday. www.mosbywines.com
Sanford Winery is located in Buellton at 7250 Santa Rosa Road. Their Phone Number is 688-3300. They are open from 11 to 4PM daily. There is a picnic area. www.sanfordwinery.com
Santa Barbara Winery is located in Santa Barbara at 202 Anacapa Street. Phone Number: 963-3633 or 1-800-225-3633. Open daily from 10 to 5PM. They also have special events such as winemaker dinners and wine release celebrations. www.sbwinery.com
Santa Ynez Winery is located in Santa Ynez at 343 North Refugio Road. Their Phone Number is 688-8381 or at 1-800-864-3443. Open daily from 10 to 5PM. www.sbwinery.com
Sunstone Vineyards and Winery is located in Santa Ynez at 125 North Rufugio Road. The Phone NumberS are 688-WINE and 1-800-313-WINE. They are open from 10 to 4PM daily. www.sunstonewinery.com
Zaca Mesa Winery is located in Los Olivos at 6509 Foxen Canyon Road. Phone Number is 688-9339. Open from 10 to 4PM daily. Tours are given at 11:30AM and 2:30PM. www.zacamesa.com