Bali is home to thousands of Hindu temples, also known as Puras. I never got tired of the beauty of these holy places, whether it was a small temple on a family's private compound, or a majestic temple towering on a mountain top.
During my travels, I was able to visit two of the seven sea temples, Tanah Lot and Uluwatu Temple. Each of the temples is said to be (in theory) visible from the next, forming a chain around the island to honor the gods of the sea. If the beauty of these two were any indication of the other sea temples, then I'm definitely putting the remaining five on my must-see list the next time I'm in Bali.
Tanah Lot
I visited Tanah Lot on a reflective day when I thinking about my return home to the United States, and wondering if what I was returning to was where I was meant to be. Since Tanah Lot is a temple of pilgrimage, it was a perfect place to visit by myself in the state of mind I was in.
I luckily came when the tide was low, so I was able to wade into the ocean to reach the temple and receive a fresh water and rice blessing.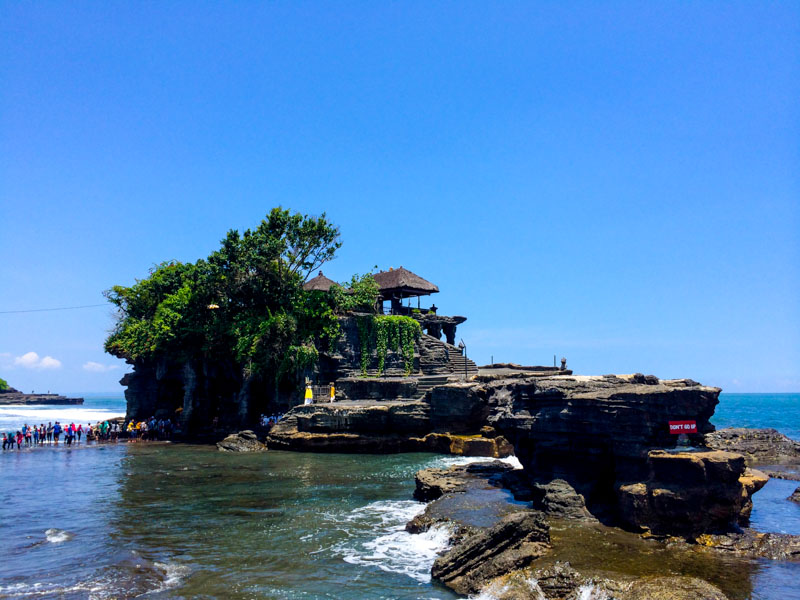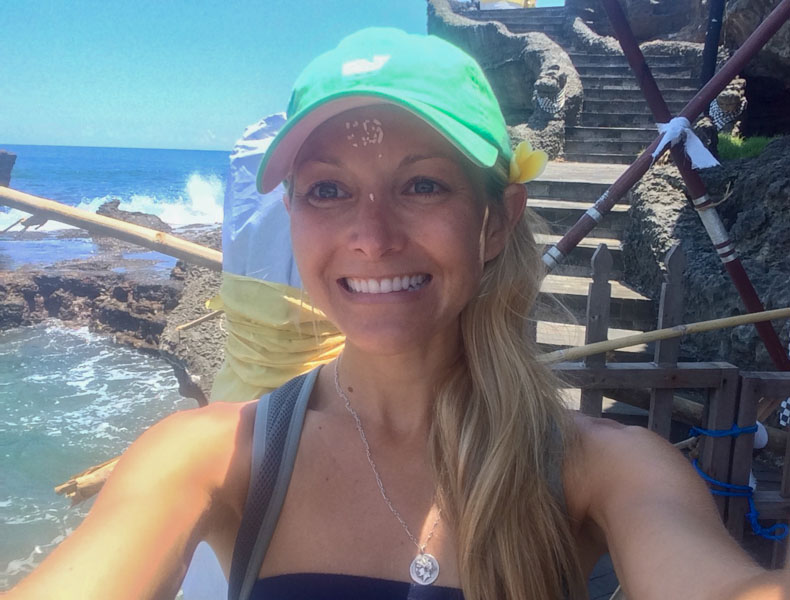 I was later asked to take a thousand pictures (okay, I exaggerate) with tour bus upon tour bus of students, much like my experience in Java.
When I finally disentangled myself politely from the steadily mounting line of kids wanting to take selfies with me, one by one, I wandered north where the crowds thinned for this spectacular view.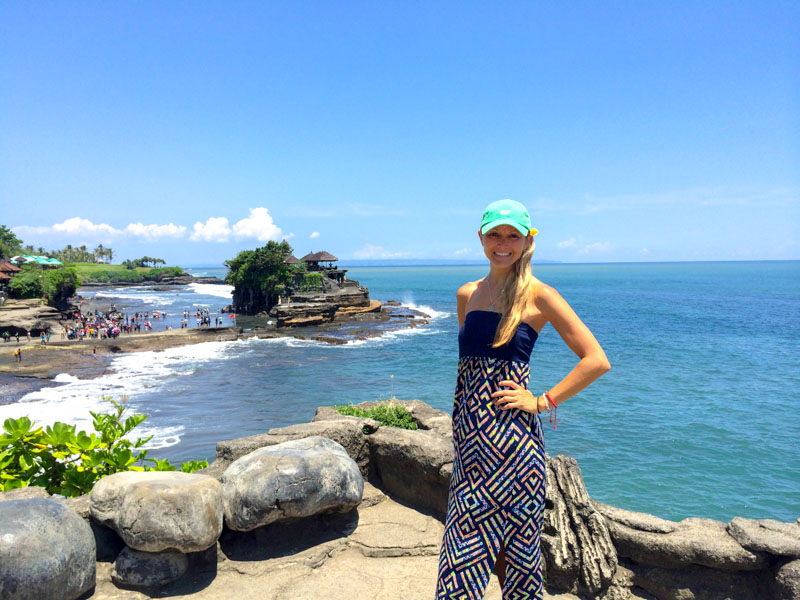 Then I walked down the hill where I had the beach entirely to myself, and took some time reflect on the experience and do some beach yoga.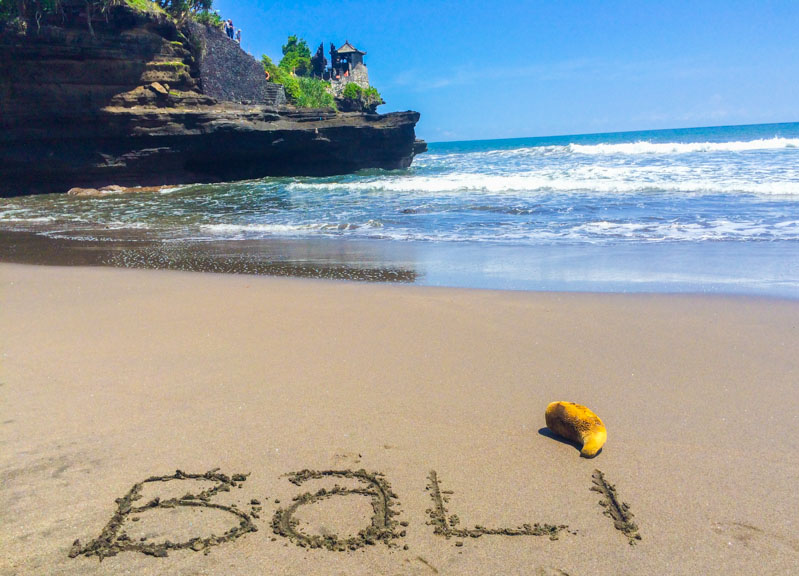 Uluwatu Temple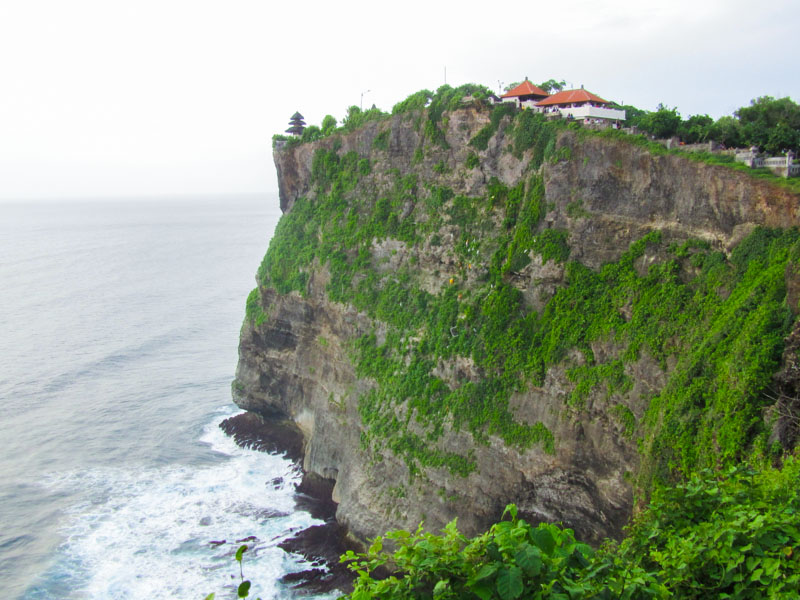 I visited the Uluwatu Temple late in the afternoon, so I could see the spectacular Kecek performance. It was truly something to witness: a traditional Balinese song and dance performed outdoors as the sun set with views of the ocean below.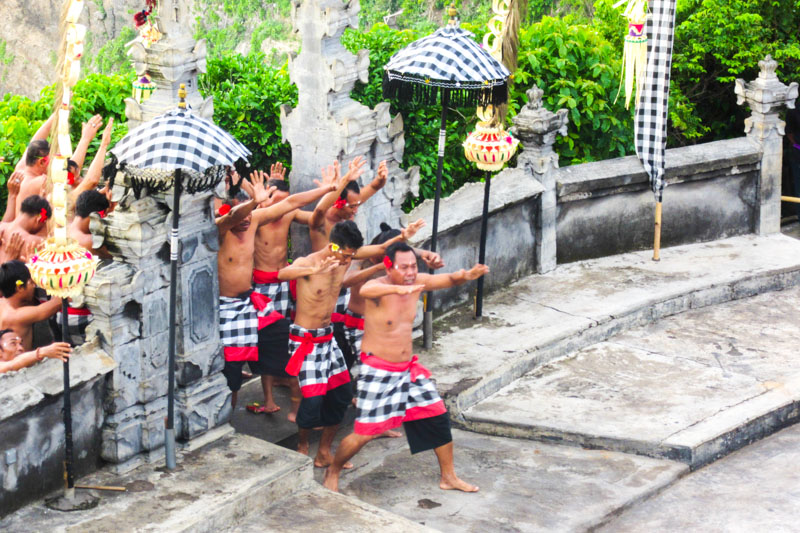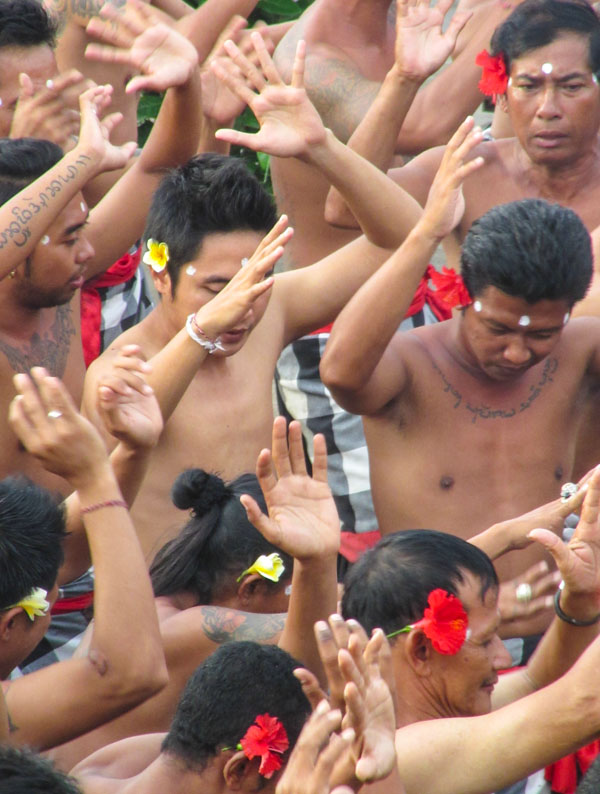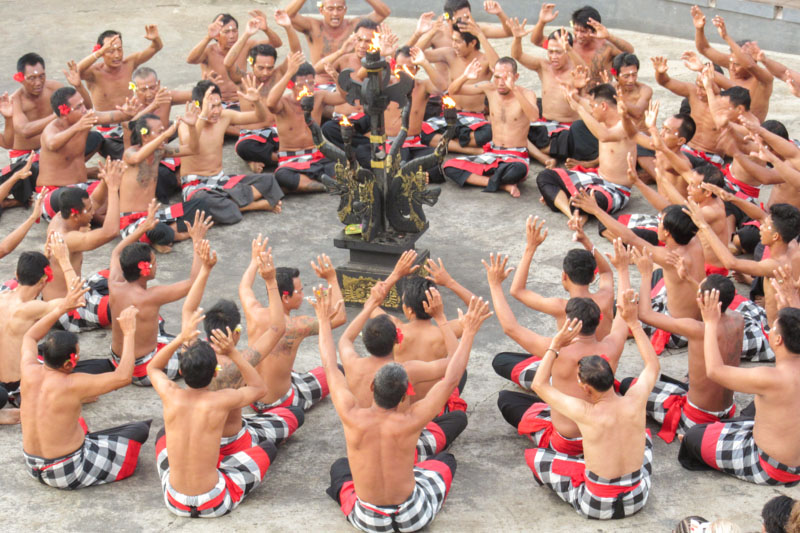 If you like to incorporate cultural outings into your vacations, then watching a Kecek dance at Uluwatu should be on your Bali list. The makeup and costumes of the characters are vibrant, and the songs and the storyline will captivate you.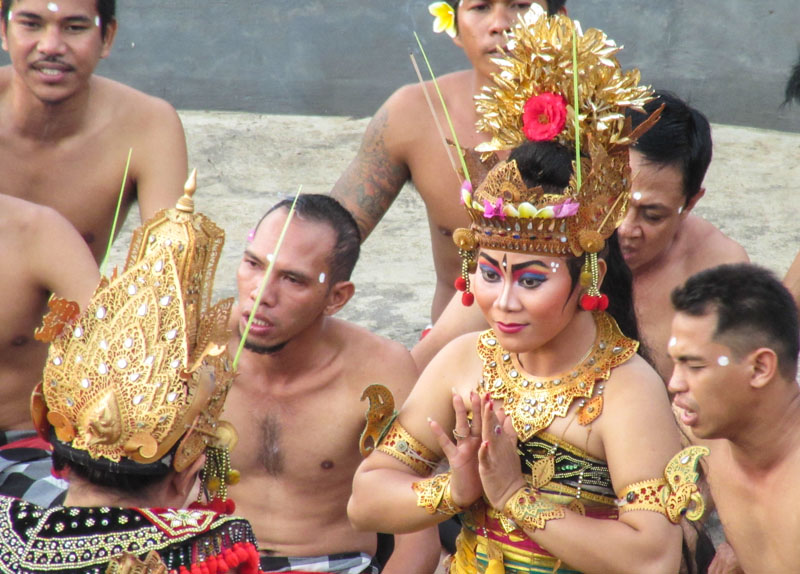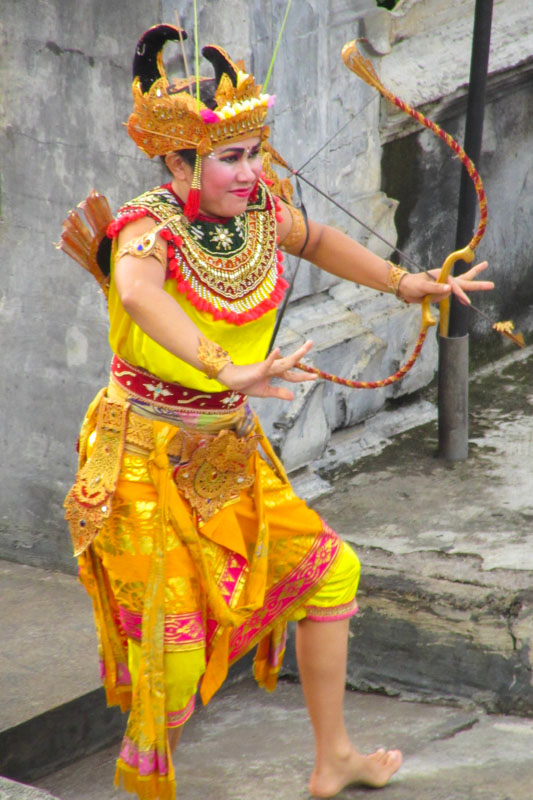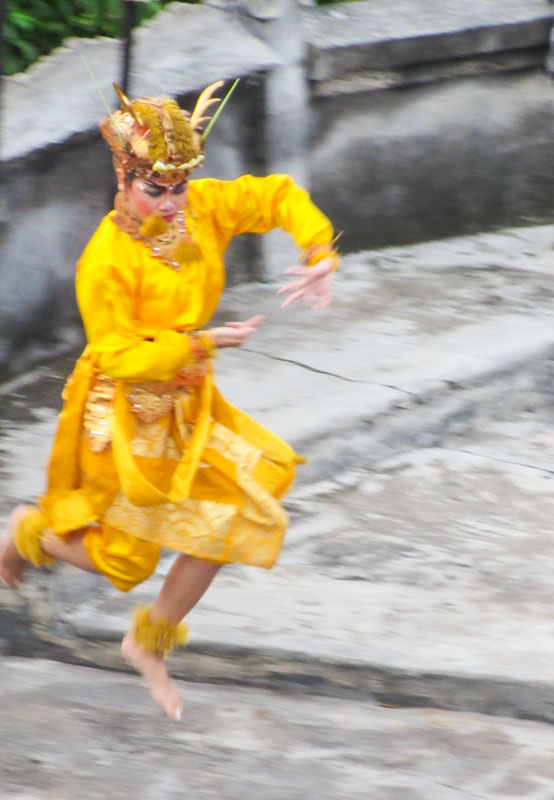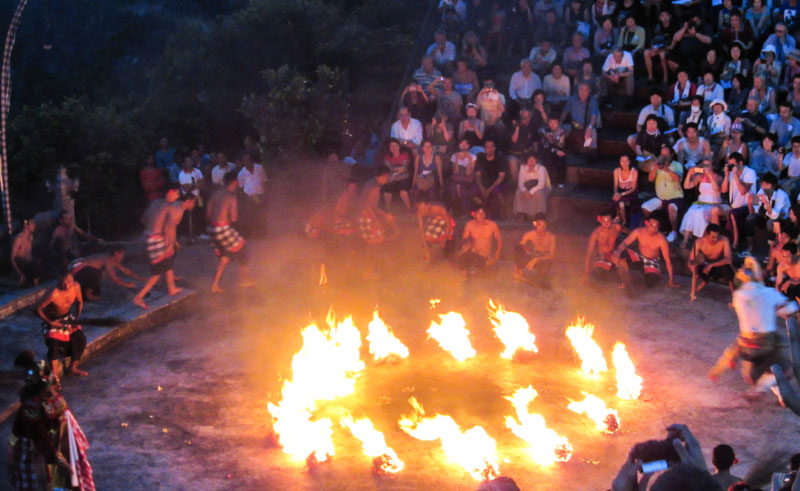 Have you been to any of the Sea Temples of Bali? Which are a must-not-miss?