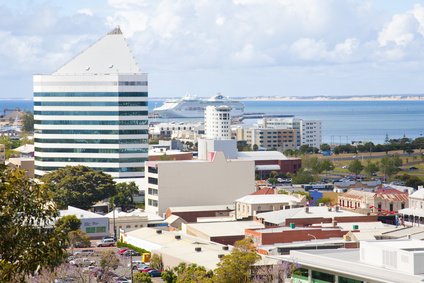 Bunbury and the South West area of Western Australia (or WA) is one of the world's great places to live, with a Mediterranean climate, sandy-white beaches, beautiful native forests and all the infrastructure expected of a modern western society.
Bunbury is the major city in WA's South West region, that is also home to other centres such as Busselton, Margaret River, Donnybrook, Manjimup, Augusta, Pemberton, Collie, Harvey and Bridgetown.
Located 175km south of Perth, the city and its neighboring suburbs have a population of 52,000 and Bunbury is one of Australia's fastest growing cities. Bunbury is the commercial hub to WA's "South West", an area that is home to the Margaret River wine region and major coal, alumina and mineral sands industries; a region that boasts around 8,000 businesses and a GDP of over $5 billion. Presently it is about a 2 hour drive from Perth to Bunbury, but this will be reduced by 30 minutes on the completion of the recently announced Bunbury Highway or Peel Deviation.
Western Australia is Australia's largest state, comprising about one-third of Australia's land mass and occupying over 2.5 million square kilometres in area. WA is divided into 10 regional areas – the South West, Mid West, North West, Peel, Wheatbelt, Great Southern, Goldfields-Esperance, Pilbara, Gascoyne and Kimberley.
Outside Perth, Bunbury is Western Australia's next largest city. It boasts a thriving CBD shopping and business area that is these days more famous for its many restaurants and cafes, or as it is referred to locally – The Cappuccino Strip, and more recently the fast developing Marlston waterfront area that already includes the upmarket Vat 2 restaurant, Taffy's "live" confectionary outlet, Barbados tavern and nightclub, Jiving J's waterfront bar and eatery and "Surprise Chef" Aristos's own seafood boardwalk.
Many restaurants are open early and close late, with the remainder open in the evenings from around 6pm and for lunch around 12-2pm. There's a bevy of fast-food options both within the city area and in the Bunbury suburbs, and Bunbury is well known for its family-owned pizza stores in the city area.
Enjoying a mild Mediterranean climate, the city is bordered by the Indian Ocean, Koombana Bay and Leschenault inlet and naturally enough water sports, port and harbour facilities as well as a growing seafoods industry, feature highly in the local lifestyle and economy. Bunbury's port is Australia's ninth largest port by volume and by 2020 should be rated within the nation's top five.
Thousands of years ago Bunbury was subject to lava flows which resulted in both the unique basalt rock formations on the city beach as well as the present Marlston Hill and Boulters Heights, where today some of Bunbury's most exclusive residential real estate is located. Bunbury is also home to Australia's southernmost mangroves and the world's last native Tuart forest is just south of Bunbury.
The first recorded mapping of what is now Koombana Bay and the eventual City of Bunbury, was in 1803 by the French explorers Nicolas Baudin and Louis de Freycinet, from their ships the Geographe and Casuarina. In 1831 there was a temporary English military settlement with the first settlers moving to the area named after Lieutenant Henry William St Pierre Bunbury in 1838. A growing port serviced the settlers and the subsequent local industries that developed.
The area is the traditional land of the Noongar Aboriginal people with many Noongar names and travel routes still widely used today. The Noongar (which means "man") people have occupied the south west area of Western Australia for around 38,000 years and their traditional stories tell of the Waagle (or Rainbow Serpent) giving life and sustenance to their people who in return were the caretakers of the land.
Bunbury is truly a water-lifestyle city being bordered by the Indian Ocean, Koombana Bay and Leschenault Inlet and fed by the Collie and Preston Rivers; making watersports such as sailing, water skiing, fishing, wind surfing, diving and snorkelling, boating, rowing, swimming, surfing and jet skiing extremely popular.
Bunbury is a great place to live, and especially so for families. There's plenty to do and there's a wide range of education options, with government and independent pre-primary, primary and secondary schools as well as a TAFE College and a campus of Edith Cowan University.
There are numerous property choices in the Bunbury area ranging from trendy cosmopolitan apartments to traditional suburban family homes and from beach retreats to rural or semi-rural properties.
There is a wide variety of attractions, with Bunbury the home of the Dolphin Discovery Centre where you can learn about and interact with wild dolphins, whilst in 2005 the city hopes to host a round of the Formula Nippon motor racing circuit. There is an indoor skate centre, ten pin bowling, cinema within the CBD area with the Bunbury Entertainment Centre alongside. Bunbury boasts a major aquatic and fitness centre with a smaller indoor pool located at Australind. You can get a good view of Bunbury and the surrounding areas from the Apex Lookout Tower at Marlston Hill or at Boulters Heights, right alongside the city centre.
Bunbury is home to up to 90 bottlenose dolphins and visitors can wade in Koombana Bay while dolphins swim amongst you or you can take one of the Dolphin Discovery Centre's "Swim with the Dolphins" cruises. Bunbury is one of the few places where wild dolphins freely visit the beach and interract with humans.
There are 9 secondary schools in the central Bunbury area, a campus of Edith Cowan University, TAFE College, several shopping centres, sporting grounds and major private and public hospitals.
Shops are normally open 8.30am-5.30pm Monday to Friday and 8.30am-5.00pm Saturdays with late night shopping until 9pm on Thursday. The Eaton Fair Shopping Centre in Bunbury's north-eastern suburbs has extended trading hours 7 days a week. Banks only operate 10am – 4pm Monday through Thursday and until 5pm on Fridays, although credit and building societies normally also open on Saturday mornings. There are a host of automatic teller machines and bank agencies dotted in and around Bunbury.
To get around Bunbury there are ample modern taxis, a public bus transport service and more recently a tourist "tram" that will carry you about the city areas and give you an explanation of the local sites as you go. The Bunbury Visitor Centre in Carmody Street near Centrepoint Shopping Centre will also assist with additional maps and local knowledge.
There are a number of Post Offices in the Bunbury area and postage stamps can also be purchased at local newsagencies. Postage for a standard letter, anywhere in Australia, is 50c.
Free to Air TV channels in Bunbury are the ABC, GWN, WIN and SBS but many homes also receive the Perth networks 7, 9 and 10. Foxtel pay TV is also available in Bunbury. The electricity supply in Bunbury, like the rest of Australia, is 240v. While you are travelling you can be updated on Bunbury and the South West region by turning to Western Tourist Radio. In the Bunbury region turn to 98.4 FM.
City and suburban locations in the Bunbury area include Australind, Eaton, Dalyellup, Vittoria Heights, Marlston Hill, Clifton Park, Gelorup, Mangles, Leschenault, Crosslands, Sandridge Park, Glen Padden, South Bunbury, Withers, College Grove, Carey Park, Picton, Davenport and East Bunbury. There is a full listing of Bunbury real estate in the Bunbury Online real estate guide.
The Bunbury region of Western Australia includes the areas of Harvey, Capel, Dardanup, Binningup, Myalup, Burekup, Boyanup, Peppermint Grove Beach, Stratham, Yarloop, Wokalup, Benger, Brunswick, Roelands, Leschenault and the Ferguson Valley.
Bunbury is now also home to a substantial expat community from the USA, Canada, South Africa, Zimbabwe and Botswana, however, the original human inhabitants of the South West area of WA are the Noongar Aboriginal people.
Today, as locals try to make sense of the established Western seasons, it is worthwhile examining the traditional Noongar seasons that divided the south west's climate into 6 rather than 4 separate seasons.
In Noongar Aboriginal culture, Boojar (or land) is of the utmost importance. Each tribal group had their own kaleep or favoured camping locality, which held a special significence to them. The culture has a complex relationship to the land and pays respect to the seasons and the bountiful supply of food.
The Noongar year has six seasons, the first being from December to January. This season is called Birak where hot, easterly winds blow during the day and Noongar people used to burn sections of scrubland to force animals into the open to hunt.
From February to March, during Bunuru, the dry weather conditions meant Noongars moved to estuaries where fish constituted a large proportion of the seasonal diet.
During Djeran, in April to May, the weather was becoming cooler with winds from the south west. Fishing continued and bulbs and seeds were collected for food.
During the coldest season, Makuru (june to July), Noongars moved inland to hunt areas once rains had replenished inland water resources.
In Djilba, as the weather was becoming warmer from August to September, roots were collected and emus, possums and kangaroo were hunted.
In Kambarang, when rain was decreasing during October to November, families moved towards the coast where frogs, totoises and freshwater crayfish were caught.