Are you an experienced backpacker? Are you looking for a place to visit in Europe? Or are you a newbie backpacker who want to take it easy and slow on your first adventure? If you answer yes to one or more of the questions, Malta is the best bet.
Many local and foreign travelers associate Malta with four awesome phrases or words — small, warm summer temperature, picturesque, and safe. Travelers who've been backpacking for a long time actually visit Malta again and again because they can't just have enough of the country's attractions.
Malta: Then and Now
Located strategically right in the middle of the Mediterranean Sea, Malta was a favorite stop-over of the early crusaders. And the comings and goings of different conquerors created a quaint blend of cultures evident in the country's architecture, cuisine, language and traditions. In the past, Malta attracted people due to its strategic location. Now, the country appeals to millions of visitors annually with its pristine beaches, friendly locals and surprisingly affordable cost of living.
Cost of Living
One of the best things about backpacking in Malta is its affordable cost of living. Despite being a top-rated travel destination, the rates rarely show any significant or over-the-top seasonal increase. The neighbourhood is also safe and the locals are friendly, making it a perfect backpacker's paradise. To give you a background of the prices, here's a quick breakdown of the usual expenses you might incur while there.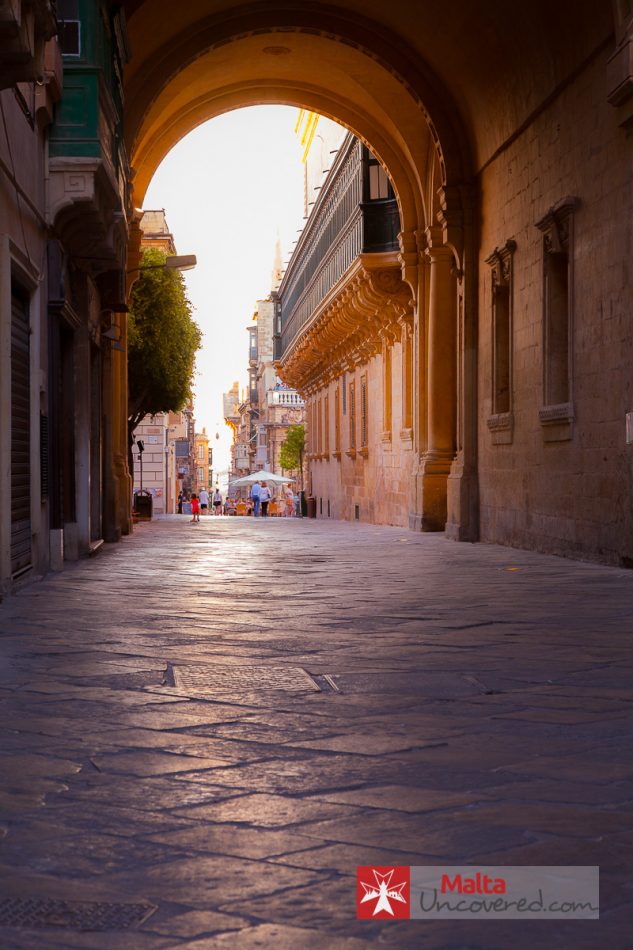 Foods:
Fruits per 1 kg – €1 to €2
Chicken breast per 1 kg – €6
Beef or any back leg red meat per 1kg – €11
0.05 litre draught of local beer – €3
0.33 litre bottle of imported beer – €3
Three-course meal for 2 people at a mid-range restaurant – €50
Meal at an inexpensive restaurant – €12
McDonald's value meal – €5 – €6
Pastizzi (a popular local snack) – €1 – €2
Pizza – €6 – €9
Bottle of water – €1
Transportation:
Public bus ticket – €2
Car rental – €38 – €48
Malta to Gozo ferry fare – €4 pedestrian, €15 car and driver
Sliema to Valletta ferry fare – one way ticket = €1.50; two-way ticket = €2.80
Accommodation and Museums:
Museum entrance fee – €6
One-bedroom apartment in the city – €790
Three-bedroom apartment in the city centre – €1400
Three-bedroom apartment outside the city centre – €980
Dorm – €9
Budget hotels usual rate – €40 – €60
How to Save on Your Trip: The long-time effective way of stretching your travel budget is to to travel off-season, split accommodation with friends, and take advantage of holiday packages. It might also help to use price comparison websites to find the best deals on accommodation and plane tickets.
The Best Time to Visit
Malta is blessed with a warm sunny weather almost all year round. However, if you're looking forward to join some of the country's biggest festivals, be sure to time your vacation during the months of April to May or September to October.
Festivals April to May:
Malta Fireworks Festival – end of April
Malta World Music Festival – late May
Village Festas – usually during the summer
Strawberry Festival
Festivals September to October:
Mediterránea Festival – mid-October
Malta International Airshow – September
Notte Bianca – October
Birgufest – second week of October
Mdina Grand Prix – mid-October
Rolex Middle Sea Race – mid-October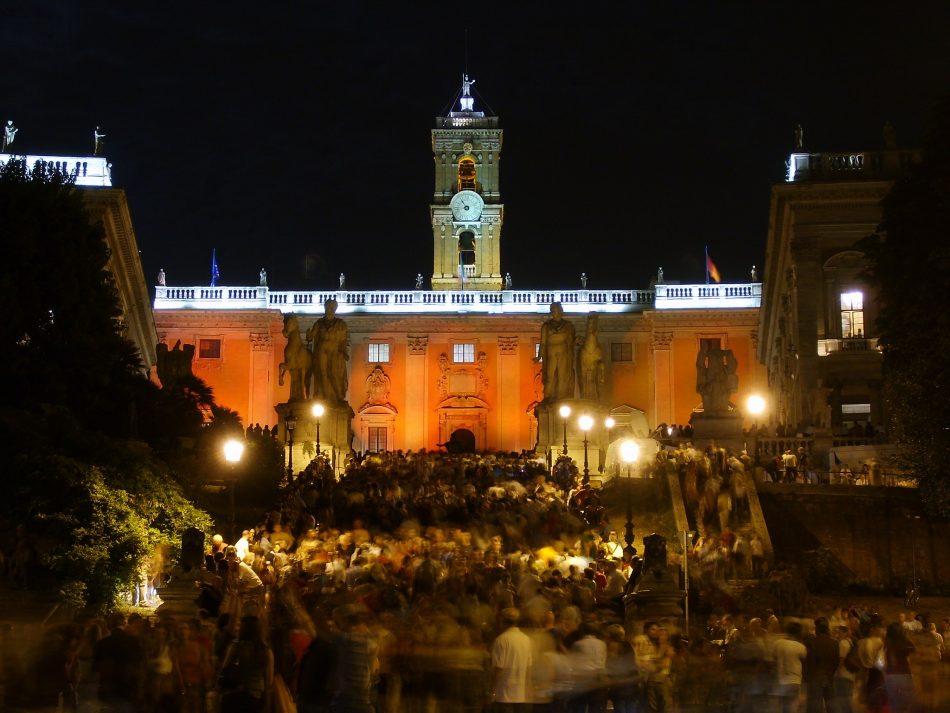 Tips to Get Around Conveniently
There are several airlines that provide affordable flights to Malta. You can book a flight either with Air Malta, Medavia, European 2000 Airlines, Thomson Airways, or RyanAir. Once you arrive in the airport, you won't have to worry about complicated roads and highways. Considering that Malta is a tiny country, you can get around its three islands—Malta, Comino, and Gozo—pretty easily. There are also city tours and island hopping travel packages you can take advantage to secure a reliable transportation within the Maltese archipelago.
Top Attractions to Visit
If this is your first Maltese holiday, be sure to visit its top-rated attractions. You should include at least five of the following:
Valletta – Malta's elegant capital is considered an open-air museum, considering the number of historical sites in the city. You should visit the Grand Harbour, Saint John's Co-Cathedral, Upper Barracca Gardens, and the Museum of Archaeology.
Gozo – This idyllic island is the home of countless wayward chapels, caves, neolithic sites, and diving sites. Be sure to visit the Ggantija Temples, a UNESCO World Heritage site. Take a swim at the blue waters of Ramla Bay and take a walk in the streets of Victoria, a fortified medieval city. If you're into diving, take a look at the submerged arch of the Azure Window, which recently collapsed and slowly becoming part of the island's lush marine ecosystem.
Comino – Considering its 3.5km² land area, there's no way you'll get lost in this island. Although the island only has 3 full-time residents, there's actually a hotel, called Comino Hotel, where you can stay. Just be sure to reserve a room in advance. When in Comino, take a swim at the Blue Lagoon, and the Crystal Lagoon, as well as explore the Santa Maria Tower.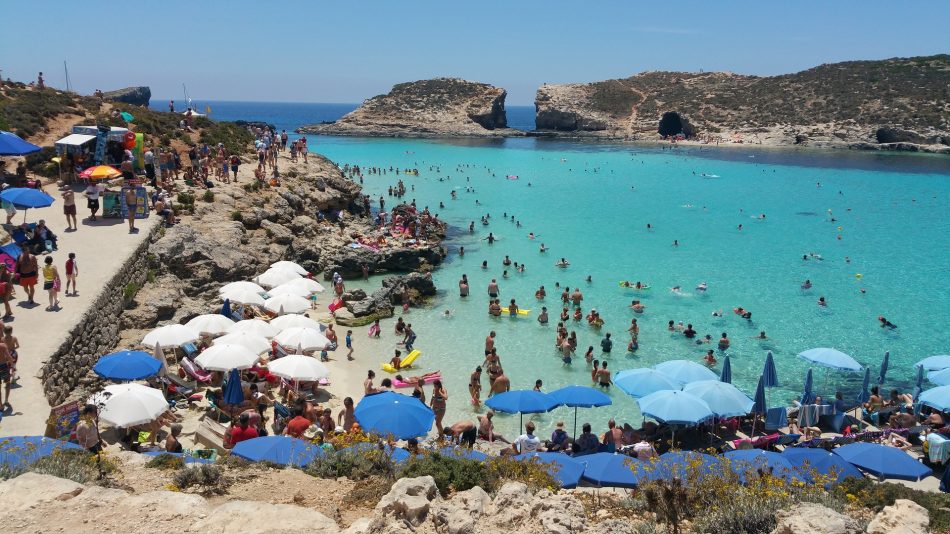 Off-the-Beaten-Track Adventures for the Gritty
If your schedule permits, it's worth it to try a tuk-tuk tour once you've ticked off the usual destinations and activities to do in Malta, Comino, and Gozo. This tour will take you to the the off-the-beaten attractions of the Maltese archipelago on board a motorized rickshaw. Specifically, you'll get a chance to visit Calypso Cave, Xwejni Bay, Ta' Kenuna Tower, Sanap Cliffs, Dwejra Inland Sea, And Ta' Pinu Shrine. These attractions are difficult to access via the traditional four-wheeled vehicles.
Backpacking in Malta might be the most memorable holiday you'll ever experience. If you're a newbie or solo traveller, the Maltese archipelago will give you the safety you need to fully enjoy your trip. Or if you're an experienced traveller, you'll be able to take a break from the usual urban life of many top-rated travel attractions. All you need to do prior to your trip is reserve rooms, transportation, flights, and accommodation to ensure a hassle-free, enjoyable, and memorable vacation.