There are a few night clubs and bars that had such an impact that they defined entire eras of nightlife in cities. In New York it was Studio 54 or The Moulin Rouge in Paris. If you have rented apartments in Berlin before September 2010 you might have had the pleasure of going to a party at the legendary BAR 25. If not, you might have still heard glorious stories about this epic place.
In the 7 years of existence the BAR 25 had transformed into a mecca of Berlin's (night) life where pretty much anything can happen. All in all, true jewel of modern Berlin culture where conventions and norms that society dictates no longer existed.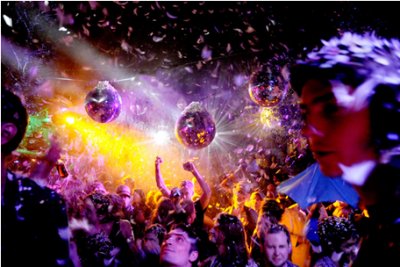 But you are mistaken if you think the bar was only a party location. As a matter of fact the name BAR 25 might be misleading. The essence of BAR 25 goes far beyond reckless partying, music and drinks. It stands for individuality, creativity, music, lifestyle, and a sense of community. Apart from the parties that often lasted all weekend, you got cinema, theatre, a music label, a catering restaurant, a hostel, and even a spa.
Maybe some of the energy and flair of the BAR 25 arose from its restlessness because it constantly ad to fight for existence. The fantasy-dreamland at the riverside of the river Spree did not tickle the fancy of big investors and politicians who have something very different in mind for this site. For years BAR 25 had to fight to stay open and last year it lost its final battle. Despite all efforts, on September 13, 2010 the bar closed for good.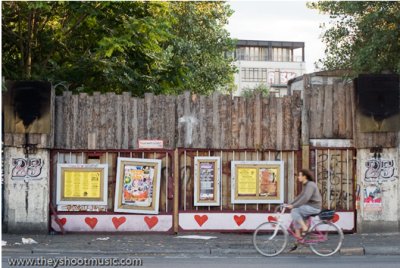 As a farewell love letter to the BAR 25 the project of a documentary was born to capture the magic of this place. As money was short to keep the venue alive there sure was no money to finance a movie which led to a huge internet initiative. Everyone who wanted to contribute was given the opportunity to donate money until the beginning of this year and the results was overwhelming. More money than needed was raised. With the money needed at hand the movie is set out to be finished this spring.
Here you can watch a teaser:
But although the venue had to close the team of BAR 25 is still very active in the German capital organizing events, releasing music compilations etc.
So if you haven't had the chance to go to BAR 25 before, it is not too late to get a whiff of its glory. Make sure you rent Berlin apartments and check for the upcoming events.