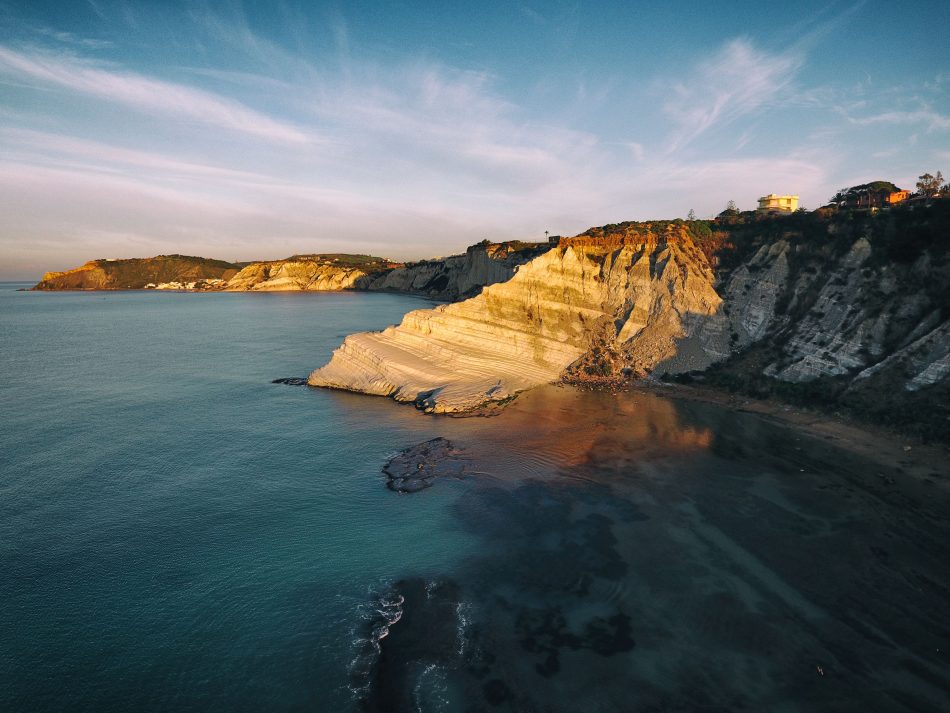 "To have seen Italy without having seen Sicily is not to have seen Italy at all, for Sicily is the clue to everything." -Goethe

We've always loved Sicily. Not just because my hubby's half Sicilian (his father's from near Messina), or because it's lovingly steeped in antiquity. Sicily has become our heart away from home – and our home is where ever we happen to park it. Since we began our journey, we've been very aware of the plethora of problems travelers can bring – and sustainable tourism seems to be the best way forward for places like Sicily.
To give you some quick math: the population of Sicily is around 5 million. During high season (April to October), tourists number around 15 million.
And they tend to gravitate towards the coastal areas, because that's where the beautiful beaches are. Of course tourism impacts Sicily, but maybe the effects won't be as dire with more sustainable travelers and locals, working together.
On the Euro Road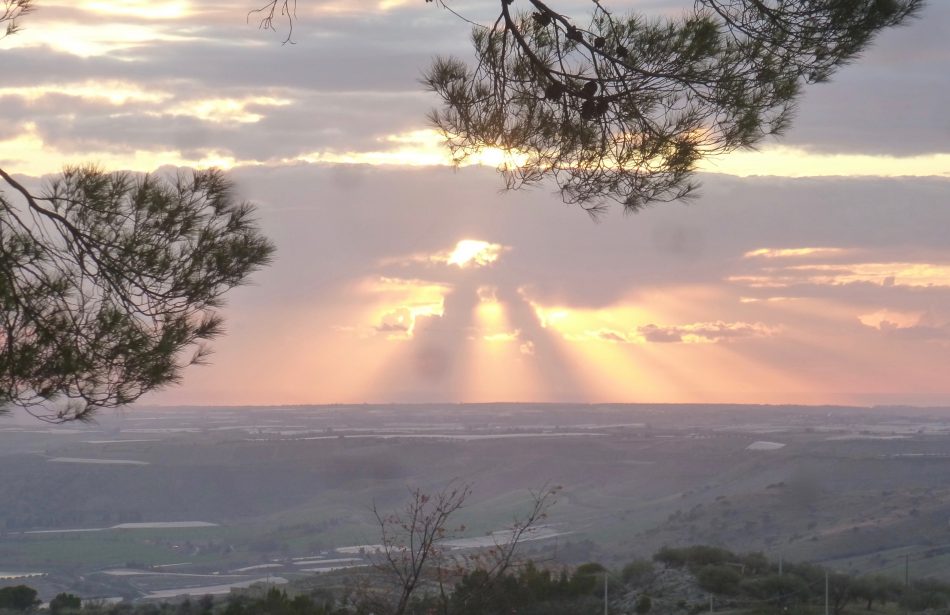 Let me briefly explain the who we are of the thing. We've been living in our van and traveling Europe since 2012. It started as a practical idea. We wanted to travel and work as we traveled, but with all of my husband's gear (he's a filmmaker), plus our computers (and don't forget fresh clothes, from time to time) – a van was the most obvious solution.
"Where do you live?"

"In our van."

"Really? You don't look homeless."
It's been an adventure, both in seeing Europe slowly, and as professional freelancers figuring out how to find balance. After 5+ years, we're pretty comfy with our lifestyle in both work and leisure. We're at the point we get to pick and choose clients, without the 'famine' part of the 'feast.'
When we had the opportunity to work in Sicily arose, we leapt at it.
A Work What for How Long-?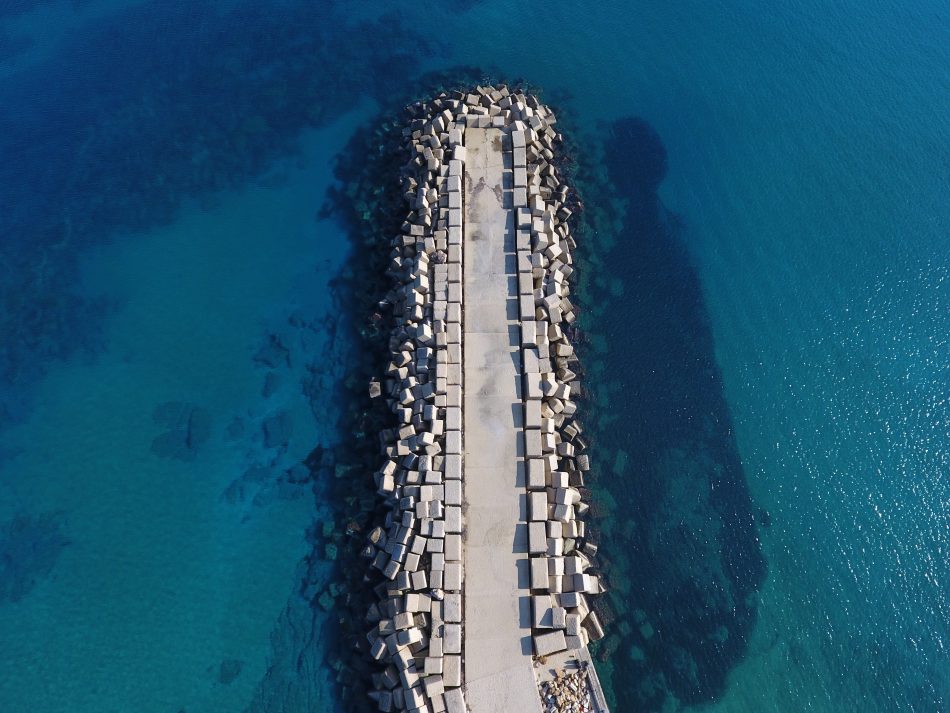 It led us into taking part in an unbelievable workation in Marina di Ragusa, Sicily. For a project we both believed in, in a place we love, working with other digital nomads/freelancers. I guess you could say it ticked all of the boxes: sustainable tourism; the Mediterranean coast; challenging work; and trying something new (a workation).
I was always under the impression a workation was a tongue-in-cheek work holiday. As in you pay to fly where ever it's being hosted/there's a co-living space in X locale, and you bring your work with you. Local activities with other lone freelancing wolves can be organized. But you have no guarantees of finding creative like minds, or even people in your niche to inspire you at said locale.
Like I said, that was my impression. This… this was different. We were all selected, for one. For two, we worked on the same project. And for three, we had a finite time to complete it (a mere 10 days).
The ConsumelessMed Project
The project involved 8 of us: a project manager; a web designer; a graphic designer; a social media manager; a filmmaker (my husband); a storyteller; a media assistant; and a 'copywriter' (me). Being the only American surrounded by Italians, my job was to basically edit/write/monitor everything for the English. Oh, and I wrote and recorded the video voice over.
I'm not going to go into grueling details of the workation, or how we toiled seamlessly (which for 8 near strangers, was almost shocking how smooth it went).
Instead, I'd like to focus on the '-ation' part of the workation. Our time exploring the region of Ragusa and the people we met. And of course, the amazing food. It was refreshing for us as 'seasoned Sicily travelers' to get such a personal side to a specific area.
It was particularly insightful to be working on a project for sustainable tourism and to meet, first-hand, the locals who are making a difference.
Ragusa, Ragusa Ibla and Marina di Ragusa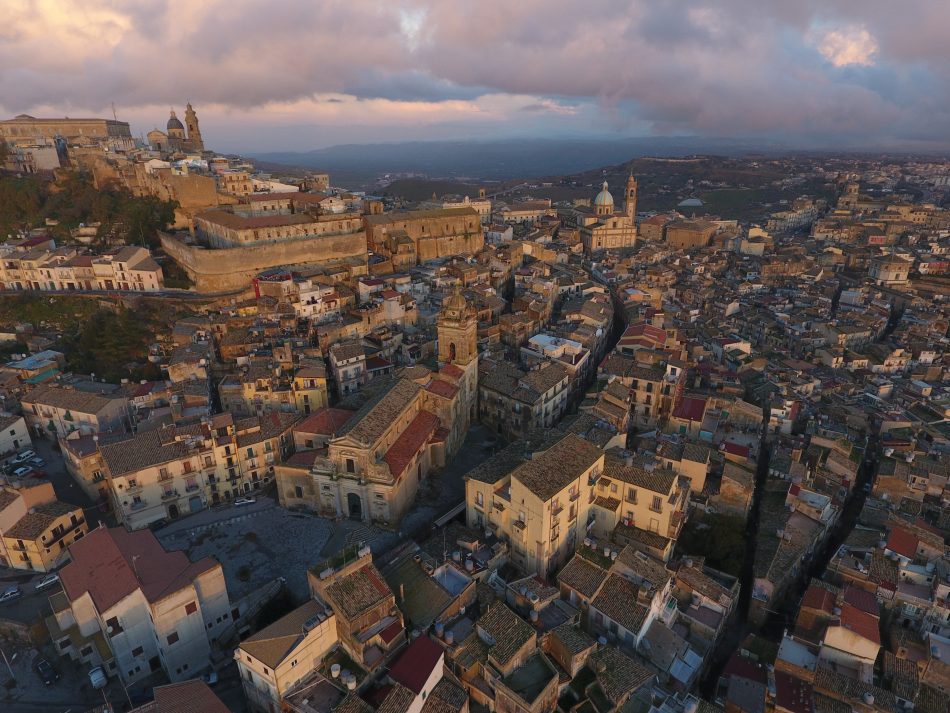 The three towns are near each other and the differences are easy to remember: 'Marina' is a marina, next to the sea; 'Ibla' is old town; and Ragusa is Ragusa. It was the base of our operations, so to speak, so we got to know Ragusa's local offerings well. The whole sustainable travel thing isn't just about conserving the coast of the Med; it's also about preserving and supporting Sicilian traditions.
Hand-Crafted Musical Carts
One of our first stops on our first jaunts was to the cart makers. Sicilian carts are a rich part of Sicilian history. It was one of the most used methods of transport across the island. Historically, the carts were ornately decorated with carvings and detailed paintings of Biblical or adventurous stories.
We went to Rossocinabro in Ragusa Ibla, where they follow the traditional methods of cart making, all the way down to the type of paint they use to recycling any scraps. The family who owns the shop fully embraces the history, even including the historic clothing they wear when at work. And the carts were mind-boggling in accuracy and in beauty.
The metal additions to the carts added to the 'music,' like bells, to the travel of the cart over cobblestones and the hooves of the donkeys. It's almost a lost art now, cart making.
Cool Tees, Old School Sicilian Style
We stopped by a T-shirt shop called Siculamente that specializes in 'grandfather sayings' in Sicilian. The phrases are printed in the Sicilian language and are pretty hilarious, according to the Italians I was with. An example is the common exclamation of 'Futtitinni!' (the polite translation would be 'Who cares!'), which is super Sicilian. As some of the language might be strong-ish, make sure you're aware what you're buying.
A Food-Filled Neighborhood of Synergy
As for food, we had 2 favorite places. It was lucky, since they're 'synergy' partners. The 2 restaurants are part of a neighborhood collective and they even share the same organic garden and sources. Delicatessen in Drogheria is much more than a deli. They use locally sourced ingredients in their food – and the food is amazing. Everything from the cheeses to thea paper thin salami were bursting with flavor. Their sandwiches were deliciously inventive.
Prima Classe is the second, and it's hard to find something they aren't. A restaurant, wine bar, pastry shop and place for local events. They also only serve locally sourced food, with the owner's garden providing succulent organics daily.
The coolest thing about both of the restaurants: they work together, instead of as competitors, which has benefited them both. They've involved their neighborhood, too. They call their collective OVO Urban Development.
It reminded me of the halcyon days of my childhood, when community wasn't just lip service. When we used to come together and encourage. It's impressive what they're creating in their neighborhood and in Ragusa.
Modica
Modica is best known for its world-famous chocolate. I'm not a chocolate-y type at all, but my husband would bathe in it if he could. We tried samples at Antica Dolceria Bonajuto, which is one of the oldest and most established sweet shops in Modica. I tried the dipped jalapeno and it was pretty good, I have to admit.
You can take a tour of the chocolate-making process, or simply sample and buy your favorite. I should warn you, it's grainier – maybe more authentic? – than the store bought milk chocolate you might be used to.
Scicli
It's difficult to put into words just how breathtaking Scicli is. It's almost like a doll-town of the most striking Italian architecture/Baroque design, with gorgeous detailing and unusually regal ruins dotting the hillsides. One of the prettiest Sicilian towns I've ever seen.
Scicli's recently famous for being the host to the popular "Inspector Montalbano" TV show, and there were the expected trailers for actors and the crew when we visited. Most of our wandering time was spent taking pictures of nearly everything. We also had a stop by the Church of the Carmine on our walk, which has 1 of the only 2 paintings in the world with Jesus wearing a ('sacerdotal,' or priestly) skirt. Oddly intriguing.
But we weren't in Scicli only to tour and take photos; we'd been invited to dinner by Mediterranean Hope, a local refugee center. It's a place for children and younger refugees (we met a small baby, teens and 2o-somethings) as a type of halfway house for new arrivals. They're taught Italian and English over a typical 2-3 month stay, before they're moved to another halfway house for refugees, which is more long-term.
It's a reality in Sicily that refugees seek escape and arrive on the shores. Many of the teens we met that night in Scicli were from Nigeria, and a few shared some tidbits of their tales. It was an unforgettable dinner and a wonderful experience. If you're interested in stopping by, contact them to find out more information. You really won't regret it.
The Bio-Dynamic Countryside
The last interesting place I'll comment on from the Ragusa region is Villa Melina, a bio-dynamic agribusiness near Scicli. It's not the typical farm you'd expect. Or at least not one that I expected. The owners were everyday business/city folk that decided to change their lives suddenly and create a sustainable farm.
They now sell their locally sourced and grown products directly to their buyers, like the synergy neighborhood I mentioned. They have a few farm animals, including a big beast of a pig named Oswaldo. Fruit trees, beehives, long stretches of vegetable gardens and a homemade lake for irrigation are all part of the farm.
We had a lunch of pasta with an organic tomato sauce; fresh baked bread; farm cheese; and honey. Everything was homemade or home grown. The interesting part of this visit, though, was how the family learned to farm. They read up (and still do) anything they can about biodynamic farming and sustainable growing – and they also watched Youtube tutorials.
It might just be me, but I found that fantastic in a good way. Another example of how technology can further help sustainability, rather than ignore or undermine it.
The End of the Ragusa Workation
The 10 days we had pretty much flew by, and before we knew it we were doing the ConsumelessMed press conference and saying our goodbyes. It was an eye-opener for us in many ways. A different way to work, since as freelancers we're quite used to going solo and never working with a team. It was a nice change and inspiring.
It gave us the chance to be part of a positive project, with promoting sustainable tourism in the Sicily we adore. And we had the rare opportunity to immerse ourselves in the local culture and the people who love where they live and want to make their home a better place.
Out of the 20+ countries we've visited slowly over the years, Sicily is in our top 3. If you ever have the opportunity to visit, I couldn't recommend it more. And if you find yourself in Ragusa, be sure to stop by the OVO Urban Development neighborhood. Tell Peppe and Marco we said 'Salutamu!'
Have you been to Sicily? What was your experience like? Do you think sustainable tourism programs in the Mediterranean regions can help? Let me know in the comments below!