Forget the stigma that some of Europe's beach resorts have picked up over the years (Kevin and Perry, The Inbetweeners, Sun, Sex and Suspicious parents…), even the busiest islands have a diverse range of resorts to suit all tastes and their fair share of culturally significant tourist stops. Make sure you book your 2014 holiday now to get the best deals, and give yourself enough time to scour some European beauty spots.
1) Majorca
Majorca is so well known as an over-developed package island that it is sometimes overlooked as a luxurious location. But with white sands and azure waters, the natural beauty and cultural history of the island has allowed it to reinvent itself as an upmarket retreat. Celebrities flock there and even own villas on the most exclusive corners of the island. Millions of pounds have been spent making the streets and infrastructures cleaner and better developed.
2) Tenerife
When you think typical holidays in Tenerife, you may think tacky. However, boutique hotels and spas have popped up all over the place recently, meaning that Tenerife now appeals to the high-end market. Film crews want to film the dramatic scenery and its rich history is full of myths and fables to intrigue everyone.
3) and 4) Marbella and Torremolinos
Simply translated as the 'Sunny coast', the Costa Del Sol includes many resorts, including these two popular examples. Enjoy the cosmopolitan lifestyle surrounded by golden beaches, expensive yachts and a few famous faces.
5) Cyprus
There's so much more to Cyprus than the party town of Ayia Napa; there are beautiful beaches, historical relics and an incredible landscape. Stay near Pissouri and you can swim and snorkel beneath Aphrodite's rock. Then visit the Kykkos monastery and museum in the Troodos Mountains to sample the Cypriot culture.
6) Crete
Crete is the largest of the Greek islands, which is probably best known for its hedonistic club town of Malia. However, move away from this urban party scene and you will find endless sandy beaches, wild turtles and the lush greenery of one of the most beautiful Mediterranean islands.
7) Kos
Much like Crete, Kos conjures up images of drunken 18-year olds away from their parents for the first time. But the island has many secret bays and coves in which to seclude yourself, as well as many traditional Greek villages to enjoy. You really shouldn't judge a book by its cover with this one.
8)Zante
Zante offers a range of traditional markets, museums, and churches. Discover the outstanding old Venetian Castle towers above the town of Zakynthos and enjoy the scenery of white cliffs, olive groves and turquoise waters. Again, this really isn't a "lads" holiday destination anymore.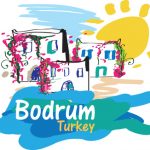 9) Bodrum
On the Aegean Coast, Bodrum is home to tiny fishing ports, surrounded by a lively party town. You can also come to Bodrum to enjoy the sailing and windsurfing in clear warm seas.
10) Fuerteventura
Sitting alongside Tenerife in the Canary Islands, Fuerteventura has a unique landscape and exceptional wildlife. As the perfect winter sun destination, Fuerteventura is warm all year round.