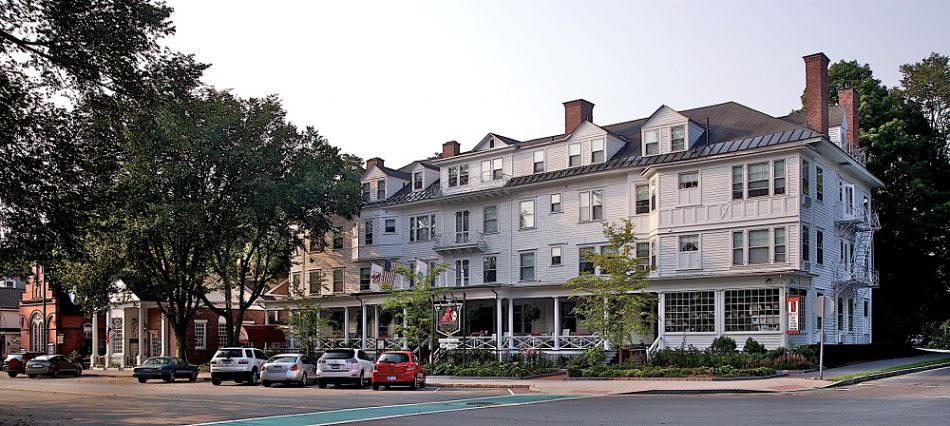 Classic New England villages in The Berkshires of western Massachusetts are typically defined by walk able centers with family run storefronts clustered around the library and post office flanked by towering gnarled centenarian maples & rugged foothills as a backdrop in the distance. Stockbridge is a post card example with the added distinction of having the Red Lion Inn anchoring the corner of Main and South Streets.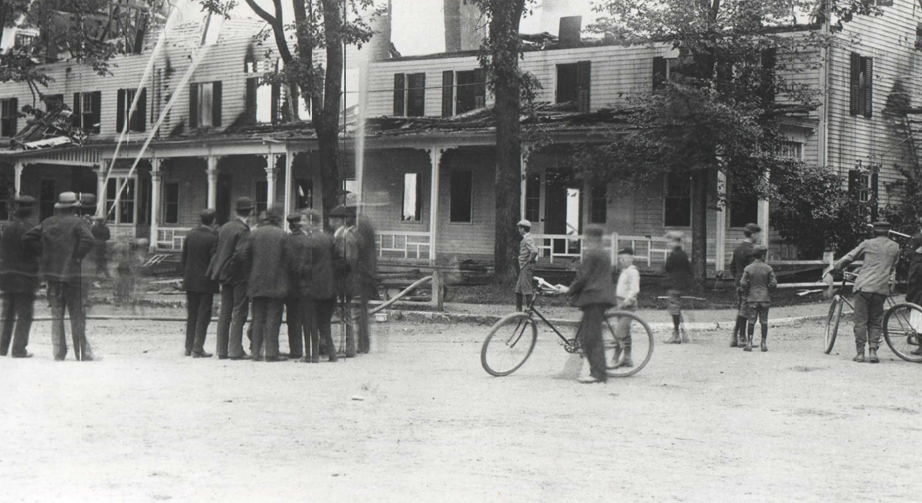 Originally established in 1773, The Red Lion Inn is a charter member of Historic Hotels of America and the longest continually operating hotel in New England. Although technically hosting guests for more than two centuries, the property was first established as a small tavern with rooms above which was devastated by fire in 1896 only to reopen the next year as the inn you see today.
Staying in the Inn's 125 antique-filled rooms and suites give you access to 4 restaurants, a gift shop featuring locally made crafts & souvenirs, a pub with nightly entertainment, a year-round heated outdoor pool, and shows at nearby Tanglewood & the Norman Rockwell Museum.
More recently, the Inn has acquired and refurbished 9 guest houses in back of the main property adding to the diversity of lodging options. 17 room Maple Glen, the inn's newest $4 million addition is a historic home completely renovated with modern amenities and retrofitted with a common living room featuring a wood burning fireplace on the main floor along with a fully equipped kitchen for group gatherings. Larger room sizes make you feel like you're staying in a guest apartment rather than the more close in quarters of the main inn.
Pulling up a chair here feels like you've truly stepped back in time to a place where service is unobtrusive yet attentive and all wait staff wear period uniforms matching the colonial ambiance. Many of the original handcrafted windows with wavy glass remain along with tall ceilings, ornate trim, and uneven floors reflecting the many decades of guests that have passed within these walls before you.
Dining ranges from casual in Widow Bingham's Tavern to the historic formality of the Inn's Main Dining Room. A night out here is best spent nursing some local Wandering Star or Rapscallion on tap in The Lion's Den, pub directly downstairs from Widow Bingham's featuring nightly no cover live acts ranging from acoustic folk, R&B, reggae, and blues.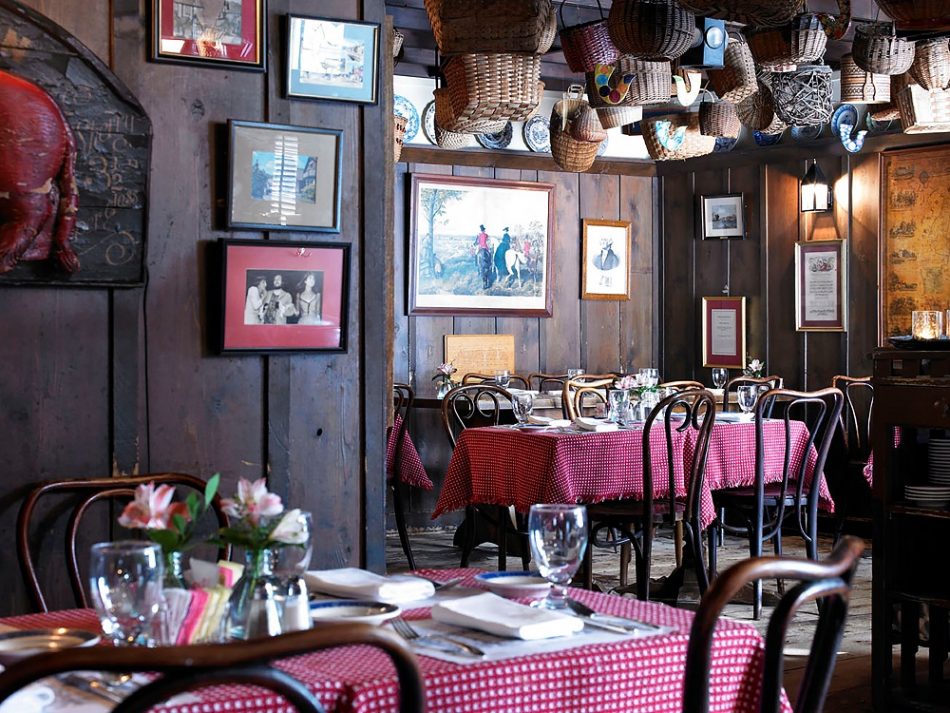 James Beard Foundation member Executive Chef Brian Alberg emphasizes seasonally adjusted menus featuring fresh local ingredients. Also co-founder of Berkshire Farm & Table, Alberg has been with The Red Lion Inn since 2004 cultivating ongoing relationships with regional farmers and food producers. The inn's New England dining experience was recently enhanced with a $1.2 million kitchen renovation.
Sitting in the dining room, it's hard to imagine that nearly 60 year-round culinary staff are working just steps away from your tranquil surroundings in state-of-the-art kitchens whipping up dishes like Pan Seared Arctic Char and Hudson Valley Duck Confit that pair divinely with selections on their wine list that has been awarded Wine Spectator Magazine's "Best of Excellence" since 2015.
Photos courtesy of Red Lion Inn.  Coverage made possible by participating in a sponsored visit.