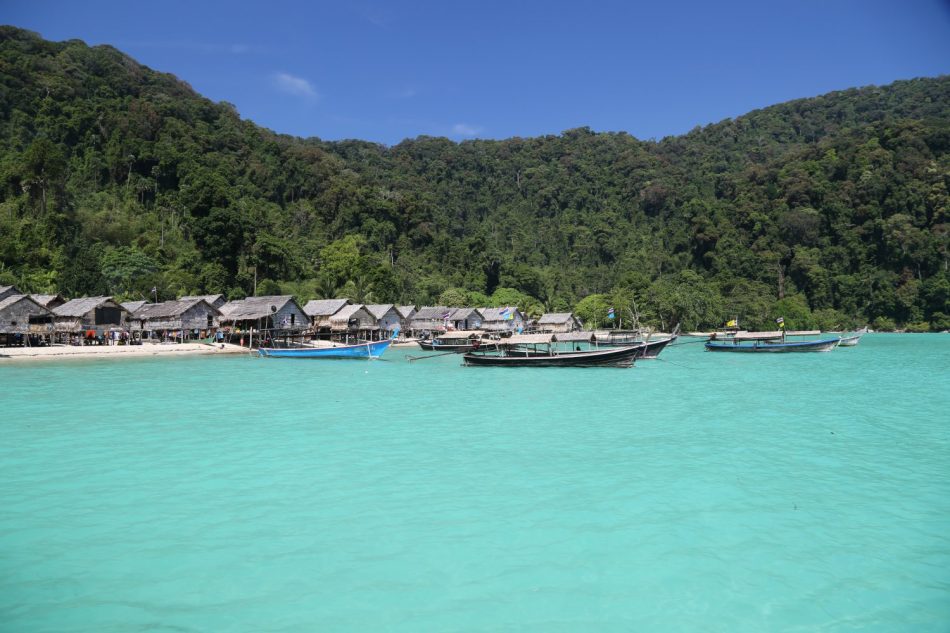 Thailand is a popular travel destination for Americans and Europeans. Anyone who has watched the movie 'The Beach' can't fail to be mesmerized by the idyllic landscape, with its towering cliffs, lush tropical greenery, white sand, and turquoise ocean. It truly is an amazing place.
Whether you elect to visit Bangkok, Phuket, or the rest of Thailand, you won't be disappointed. Thailand has something to offer everyone. From ancient temples to tropical beaches, Thailand is one place everyone should have on their bucket list. If you are thinking of booking a trip there this year and you want to know where to travel in Thailand, here are 12 things you need to know.
1. Thai Visa Requirements
Visitors from the USA, Canada, the UK, and other EU countries need a passport with at least six months left on it to enter Thailand. You'll also need a return ticket. The Tourist Visa Exemption Scheme means you won't need a visa for stays of up to 30-days. You may be asked to show you have at least 20,000 Baht to fund your stay. You can only return three times in six months if you enter Thailand as a tourist.
2. Thai Weather
Thailand may look idyllic in photographs, but it can get seriously hot. Thailand has a tropical climate, so it is hot and humid all year. On the coast, the weather is more pleasant, as you will have some nice ocean breezes to take the edge off the heat. The rainy season lasts from July until the end of October. It rains throughout the year in Thailand, but the showers are heavier in the rainy season. But don't let this put you off! Rain showers rarely last long and the sun will soon be out again.
3. Travel Safety
Thailand is a very safe country. Millions of tourists visit Thailand every year and don't experience any issues. As long as you take sensible precautions, just as you would in any country, you should be fine. The high-profile Koh Tao murders threw an unwelcome spotlight on Thailand, but this one incident is not representative of the country as a whole. The Thai people are very welcoming to tourists, as tourism is a major part of the economy. As long as you treat the locals with respect and respect their values, you won't have a problem. Indeed, this is partly why Thailand is known as the country of smiles.
4. Thai Customs
Thailand has its own unique set of customs, which you should abide by when you visit the country. Always take off your shoes when you visit someone's home or a temple. In addition, it is polite to remove your shoes before you enter a small shop or a local restaurant. If you are not sure what to do, watch how other people behave when they enter the establishment. Also, be careful not to touch the head of any local people. In Thai culture, the head is sacred, so at the very least you will cause offense, but in the worst-case scenario, you'll end up in serious trouble.
5. Plan an Itinerary
There is so much to see and do in Thailand that it's easy to become overwhelmed. For this reason, plan an itinerary so you can pack as much in as possible. Start with a few days in Bangkok and then head out to the islands.
6. There are A LOT of Statues and Temples
Temples and statues abound in Thailand. Everywhere you go, you will see opulent temples and Buddhist statues. Unless this is the primary reason for your visit, make a list of the must-see temples and statues and skip past the rest. The Grand Palace temple and Wat Pho statue in Bangkok are very famous and well worth a look.
7. Shopping Heaven!
Thailand is shopping heaven. From trinkets to clothing, Thailand has everything you need, and a lot more besides. Make sure you leave plenty of room in your suitcase for your purchases. There are numerous markets that sell cheap Thai souvenirs and fake designer goods, but if you want a more authentic experience, take the time to wander around a local food market.
8. Getting Around in Thailand
Almost every tourist wants to try a tuk-tuk when they visit Thailand but be careful. It's a fun experience, but tuk-tuk drivers charge a lot more than ordinary motorcycle taxis. If you're comfortable riding a motorcycle, it's very easy to rent a motorcycle in Thailand. Check the prices before you hire one, however, as some operators like to scam tourists.
If you want to visit a well-known tourist attraction, book a place on an organized tour. This will probably be the cheapest way of doing it. You will also have an opportunity to meet other travelers.
9. Sample the Street Food
There is a common misconception that street food isn't safe to eat and the only places worth dining at are the local restaurants. Actually, this isn't true. Street food vendors cook food to order, so it's fresh and delicious. You can eat very inexpensively by sticking to street food vendors. Not surprisingly, street food is very popular with young backpackers traveling through Thailand.
10. Visit a Festival
Thailand is famous for its lively festivals. The Full Moon parties on Koh Phangan are a huge draw for young people. You can dance until dawn with hundreds of like-minded individuals. For those who prefer not to party all night long, the Lantern Festival in Chiang Mai is a must-see event. The dates for this famous festival vary each year, so check before you travel. The Songkran Festival takes place in Bangkok every April. It is a spectacular event!
11. After Hours
Ladyboy shows are always popular with tourists. Go with a group of friends and have a giggle. You won't be disappointed. If you are even more open-minded, try Naked Sushi or a ping-pong show.
12. Animal Welfare
Be very careful when you visit an elephant sanctuary in Thailand. Only visit reputable sanctuaries that treat elephants with kindness. The same applies to tiger sanctuaries.
Thailand is a wonderful destination. Follow the tips above and you will have an awesome time!