An activity holiday provides a great opportunity to try out some extreme sports that are not so easily accessible at home, with water based activities also being perfect for beginners to try. We have listed four water sports to give holidaymakers of all expertise an adrenaline rush and a brand new experience.
Flyboarding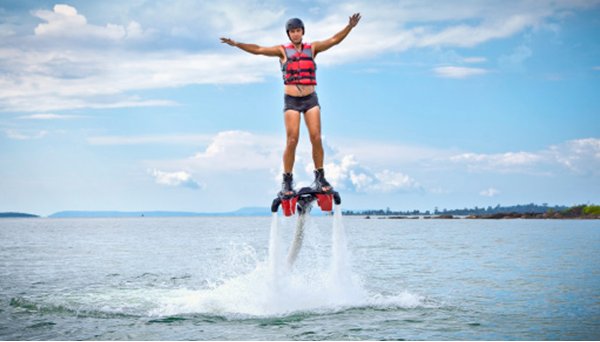 Flyboarding propels the user up to 6m out of the water using jets of water that shoot from near the hands and feet. It involves a water jet pack that is powered by a jet ski and, after some practice, boarders are able to produce somersaults and dive from metres above the surface. All before being propelled back out of the water again. The concept was only unveiled in china in 2011 and therefore flyboarding is one of the newest water sport crazes to have a go at.
Water Skiing and Wakeboarding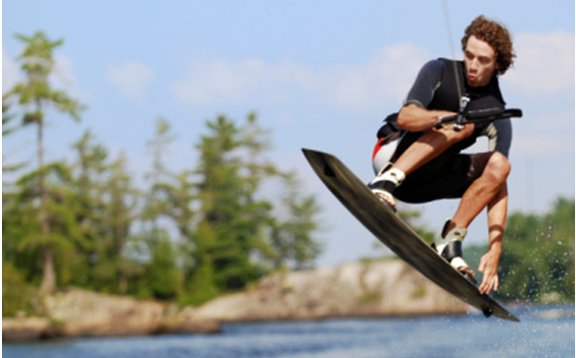 Water skiing and wakeboarding are popular for providing water-based thrills, with a number of boarding variations to try. Beginners can start on a kneeboard, for greater balance, and yet still have scope to develop skills for tricks. For those on water skis, skills can be developed to slalom or produce 180 degree turns, somersaults and jumps.
Wakeboarding is also great for freestylers to try out their tricks using obstacles and jumps or simply improvising in the water. Have a look at the kind of stunts that could be harnessed on the water:
Windsurfing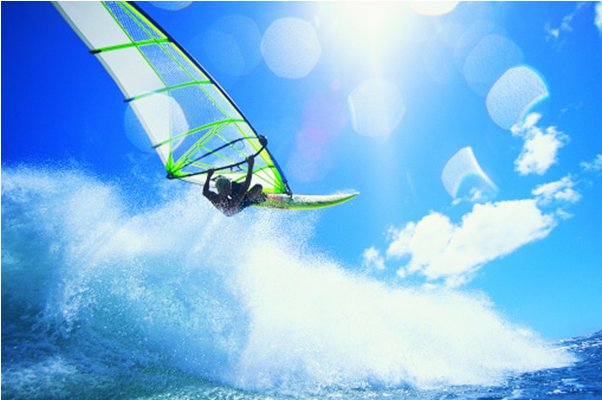 Windsurfing is considered easier to learn than most other extreme sports, with beginners learning the basics on large, stable boards with small sails. Learning starts with light wind cruising in the calmest conditions where the wind speeds are less than 15mph.
Freestyle tricks can be performed in high or low wind conditions. Starting out with the correct windsurfing board for freestyle is the most important element for beginners who want to get into the sport. Tricks that riders can carry out on their boards include loops, turns, rail rides and sail spins.
For beginners who want to immerse themselves in a fast learning process, windsurfing holidays provide tuition in great water conditions, with intensive courses to produce confident riders in as little as two days. This means that riders can quickly progress to higher speeds and choppier waters to develop some jumps and freestyle moves.
Speed Sailing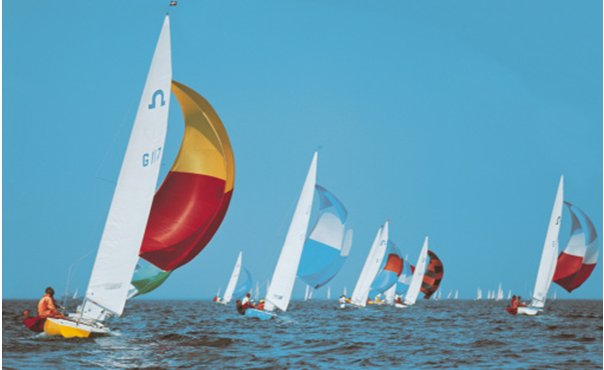 On calm waters with high winds, the more advanced sailors and windsurfers can 'plane' across the surface of the water, barely touching the water as they reach the higher speeds.
Speed Sailing is the extreme version of the sport and is sure to impress the thrill seekers as they attempt to beat their top speeds and get closer to the world record of 75mph.
Speed sailing events are accessible to all abilities, as the only requirement is being able to sail in a straight line, so even the less advanced sailors with a competitive streak are able to take part.