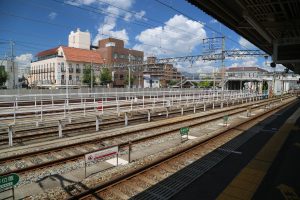 Are you planning to travel but don't have enough money to do so? Well, don't let money problems prevent you from exploring the world. Believe it or not, there are numerous ways to see the world without breaking the bank.
In this article, we are going to look at five ways to travel cheap and explore the world while on a budget.
1. Try House Sitting or House Swapping
If you can't afford your vacation, house sitting is a great option. This option requires you to watch someone's house as they go out for a vacation. In return, you get accommodation for free.
There are numerous house-sitting websites like Home Exchange and Trusted House-sitters that will put you in touch with verified homeowners who are willing to accommodate you.
Another option if you own a home is house swapping. If you own a home, look out for websites like Home Exchange that allow you to advertise your property and browse other listings to see potential swaps. Most of these websites only need a registration fee while others charge a monthly or an annual fee. However, the fee can't be compared to how much you will save in the long run.
2. Get a Inclusive Pass for Travel and Attractions.
Some cities around the world such as London, New York and other cities in Europe offer discounts passes, which for an all-inclusive price cover entrance to several attractions, discounts in various places and can all cover travel. The travel element especially can really save you money, in places like London and New York the underground or subway cost can add up if you're paying for a day pass every day. If you're traveling across Europe is worth investing in a Eurail Saver Pass, there are plenty of different deals at reasonable prices for different ages and group travel, so, if money has been standing in the way of you and your desire for a lavish experience, this cheap travel tip is what you need.
3. Travel by Bus
Another way to travel cheap is to travel slow. Compared to flying, riding the bus is relatively cheap. Consider taking the bus to navigate through the city centre and other areas. This not only saves you money, but it also gives you the opportunity to explore the region and experience the countryside. Also, you will have more time to move from place to place and interact with the local community.
4. Volunteer While You're Abroad
If you are planning to stay longer oversea, it would be a good idea to volunteer and do some short-term work in the country you are visiting. Many countries offer casual jobs in exchange for accommodation or food. There are plenty of job opportunities when you travel including au pair, waitress, fruit picking, tour guide, dive instructor, teaching English, and many more.
You could choose to volunteer in casual jobs or get a job if you have already graduated. What's more, you can also check out companies like Go Workabout or SWAP that can help you get a working visa for different countries.
5. Work for an Airline and Get Free Flights
Similarly, if you are short on cash, working for the airline you are planning to use can make a big difference. If wearing orange is not for you but you still fancy being a flight attendant, it's worth researching companies who employ cabin staff on private jets. Any aviation job is a good way to earn yourself a free flight and make really big savings.
Conclusion
With a little planning, creativity, and patience, it is possible to explore the world even when on a tight budget. The above strategies will make travelling for you more achievable and help you save money on your next trip.