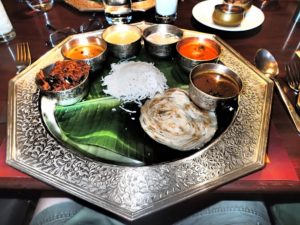 They say 'travel is the only thing you buy that makes you richer'. It draws you to a new world and inspires you to see, taste, try new things and meet new people. If you've been 'wander-lusting' and want to break free from the grind in life, pack your bags to experience trips that will fill you with hope, and leave you spell bound. Here's a list of 5 must visit travel destinations to help you plan and decide your next trip.
Trekking – Uttarakhand
Located about 11700 ft above the sea level, Har Ki Doon in Uttrakhand's Uttarkashi district will make you fall in love for its beauty. It is a trekkers delight, a winter wonderland and offers a rewarding trekking experience in your lifetime. The cradle-shaped hanging valley is situated in Garhwal Himalayas and is covered with snow between October and March. The valley is rich in flora and fauna, offers great bird-watching experience, has the best mountain views, grasslands, rivers, et al. You also get to meet the locals and explore ancient villages that are 2,000 to 3,000 years old. However, travelling to such places can be a bit expensive but not with HappyEasyGo. You can get all the latest discounts, coupons and big deals on your flight and hotel stays on HappyEasyGo for a smooth travel experience.
Is the trek difficult? No, the trek is not difficult. Interestingly, the trek is open for eight months and is easier during the winters. Check out the highlights of each season in the below table and plan your trip accordingly.
Season Experience
Spring
(March-April) -Patches of snow on trail
-Walkthrough a sea of wildflowers
-Witness the brown grasslands turning green
Summer
(May-June) -Behold lush greenery everywhere
-Witness melting water bodies
Autumn
(September-November) -Witness the green grasslands turning brown
-Experience chilling air and warm days
-Less crowded
Winter
(December) -Experience the first snowfall
-Valley turns white, fully covered with snow
-Experience sub-zero temperatures during the nights
You can also plan a trek to Roopkund, Kalindikhal Pass or the Kedartal trek – they will surely fascinate you and give you the most 'chilling-thrilling' experiences of a lifetime. Uttarakhand, apart from its famous trek destinations, is also famous for religious destinations and temples. If you are looking for a spiritual experience, Char Dham Yatra is a must.
What Else Can You Do In Uttarakhand?
• Visit the snow draped mountains in Auli, skiing is a must.
• Visit Rishikesh for river rafting and head through the fast waters
• Visit Jim Corbett National Park
Other Destinations For Trekking: Zanskar-Chadar Trek in Kashmir, Kalka-Kasauli Trek, Araku Valley Trek in Andhra Pradesh and Nag Tibba Trek.
How To Reach Har Ki Doon By Air?
Jolly Grant is the nearest airport. It offers daily connectivity with New Delhi and other major Indian cities.
Caving – Meghalaya
Caving is one of the best adventure sports in India and Meghalaya is surely the go-to spot. Explore the underground world at caves like Krem Mawmluh, Arwah, Mawsmai, Krem Riblai or the Krem Dam. The most prominent caves in Meghalaya, Krem Mawmluh has over 7 km of cave passages, and is the fourth longest cave in India. Always carry some food along with you while heading to these enthralling remote caves. Winters are the best for cave exploration here.
Meghalaya – The Caver's Paradise
Presenting you a list of caves in Meghalaya for an adventurous experience. Check them out here
Cave Region Difficulty
Mawsmai Cave Khasi Hills Beginner
Krem Lawshynna Khasi Hills Beginner
Krem Lubon Jaintia Hills Beginner
Krem Lymput Khasi Hills Beginner
Krem Dam Khasi Hills Beginner
Krem Ri-Blai Khasi Hills Intermediate
Krem Mawmluh Cave Khasi Hills Intermediate
Krem Umthloo Jaintia Hills Intermediate
Krem Liat Prah Jaintia Hills Intermediate
Krem Chympe Jaintia Hills Intermediate
Siju Cave Garo Hills Intermediate
Krem Iawe Jaintia Hills Advanced
Kotsati System Jaintia Hills Advanced
Tetengkol Balwokol Garo Hills Advanced
What Else Can You Do In Meghalaya?
• Visit Umngot river and experience crystal clear waters.
• Visit Cherrapunji, the wettest place on earth and don't forget to stop by the legendary Double Decker Living Root Bridge.
• Visit the Seven Sisters Falls and surprise yourself with something extraordinary to behold. This is one of the highest waterfalls in India.
Other Destinations For Caving: Belum Caves in Andhra Pradesh – India's largest and longest cave system, Badami in Karnataka, Aurangabad caves in Maharashtra, Kailash Cave in Chhattisgarh.
How To Reach Krem Mawmluh By Air?
The nearest airport to reach Krem Mawmluh is Guwahati. Flights are available from almost all major Indian cities.
Backwaters – Kerala
The God's Own Country, Kerala is one of the most loved travel destinations in the world. However, no trip is complete without visiting the charming and shiny backwaters. Imagining the houseboat, coconuts, the lush green scenic and eating in a plantain leaf already? We get you. This unique south Indian state has a lot to offer. Of the many, Alleppey Backwaters is the most popular and romantic honeymoon destination for people across the country. The houseboats are fully equipped with modern amenities and have all comforts to offer you a unique travelling experience. We advise you to check the official Kerala Tourism website for houseboat packages!
What Else Can You Do In Kerala?
• Camping and trekking at Wayanad
• Unique beach experience at Kovalam.
• Get away from the city life at Munnar.
Other Destinations For Backwaters: Kumarakom Backwaters, Kozhikode Backwaters, Ashtamudi Backwaters, Kavvayi Backwaters,
How To Reach Alleppey Backwaters By Air?
The nearest airport is the Cochin International Airport, approximately 75 km from Alleppey. The airport is well connected to major Indian cities as well as abroad.
Skiing – Jammu and Kashmir
Jammu and Kashmir's Gulmarg is the best and most loved destination for skiing enthusiasts. The terrains and the slopes of the town covered with snow is nothing short of a spectacle. For beginners, it is advisable to kick-start your journey from Kongdori or Aparwath Peak. Cable cars known as 'Gandola' offer rides as high as 4000m above the sea level. Don't forget to carry your skiing gear. If you don't have one, you may rent them from the nearest stores. The best time to visit Gulmarg for skiing is during December, extending upto March. Are you packing for your trip already?
What You Should Know?
Hire a local guide
Carry cash – Lack of ATMs here
Get or rent your safety gears – shovel, probe, transceiver are a must
Buy a torch beforehand – powers cuts are a reality here
Don't end your trip without experiencing the houseboat stay in Dal Lake
What Else Can You Do In Jammu and Kashmir?
• Visit Pahalgam for its scenic beauty.
• Visit Nubra Valley for its scenic vistas, Bactrian camels, orchards, and monasteries.
• Stay in a houseboat in Dal Lake.
• Srinagar, is a must anyhow.
Other Destinations For Skiing: Pahalgam, Solang Nala, Rohtang Pass, Patnitop, Auli, Kufri and Manali.
How To Reach Gulmarg By Air?
The nearest airport is Srinagar. The domestic airport is well connected with major Indian cities and has regular flights from Delhi, Amritsar and Mumbai.
Mangrove Forest – West Bengal
If you are a nature enthusiast, love trees, soothing lakes, and landscapes, then mangrove forests are a must in your bucket list. Did you know India's Sundarbans in West Bengal are the world's largest ecosystem? Not many of us are aware. These mangroves will surely excite you. The mangroves, located in the Bay of Bengal, on the delta of the rivers Ganges, Brahmaputra and Meghna are a home to the Royal Bengal Tigers and to over 180 species of trees and plants. It is a UNESCO world heritage site. Plan for a night stay despite how tight your budget is. It will be worth it. This apart, Pichavaram Mangrove Forest in Tamil Nadu, the second largest in the world is another one you can add in your list.
What Else Can You Do In West Bengal?
• Visit the untouched beaches of Digha.
• Explore multi-religion culture in Midnapore.
• Visit Darjeeling for its tea estates, Toy Train, Tiger Hill for an enchanting experience.
Other Destinations For Mangrove Forest: Pichavaram in Tamil Nadu, Odisha's Bhitarkanika Mangroves, Godavari Krishna Mangrove in Andhra Pradesh and
Baratang Island Mangroves, Andamans.
How To Reach The Sundarbans By Air?
The nearest airport is the Netaji Subhas Chandra Bose International Airport in Kolkata. The distance from the airport to Sundarbans starting point is approximately 120 km.